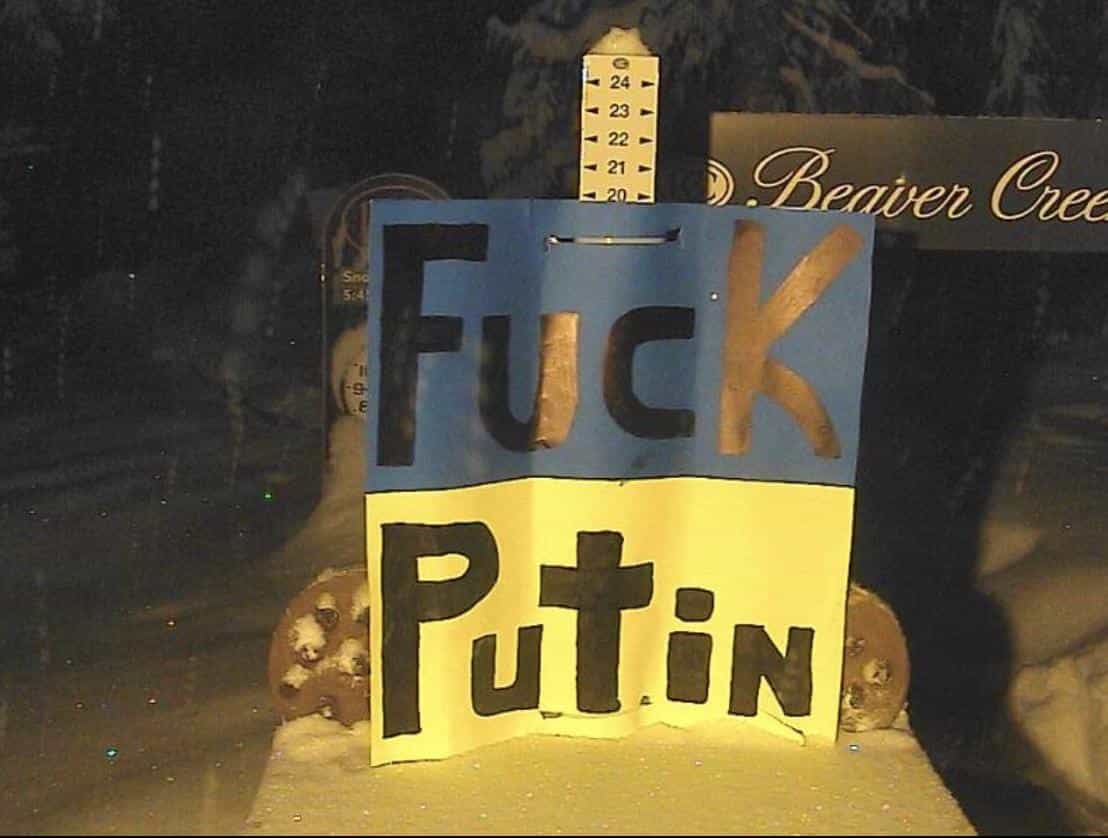 A Beaver Creek, CO, skier used the resort's snow stake webcam to share a political message yesterday. 
The sign, shown in a screenshot shared on Reddit, remained there for over two hours before the resort removed it.
It's not the first time the Beaver Creek webcam has been abused by people wishing to share a message. Two years ago, as the covid pandemic was beginning, a sign called for the then CEO of Vail Resorts, Rob Katz, to resign. The employee responsible was terminated.