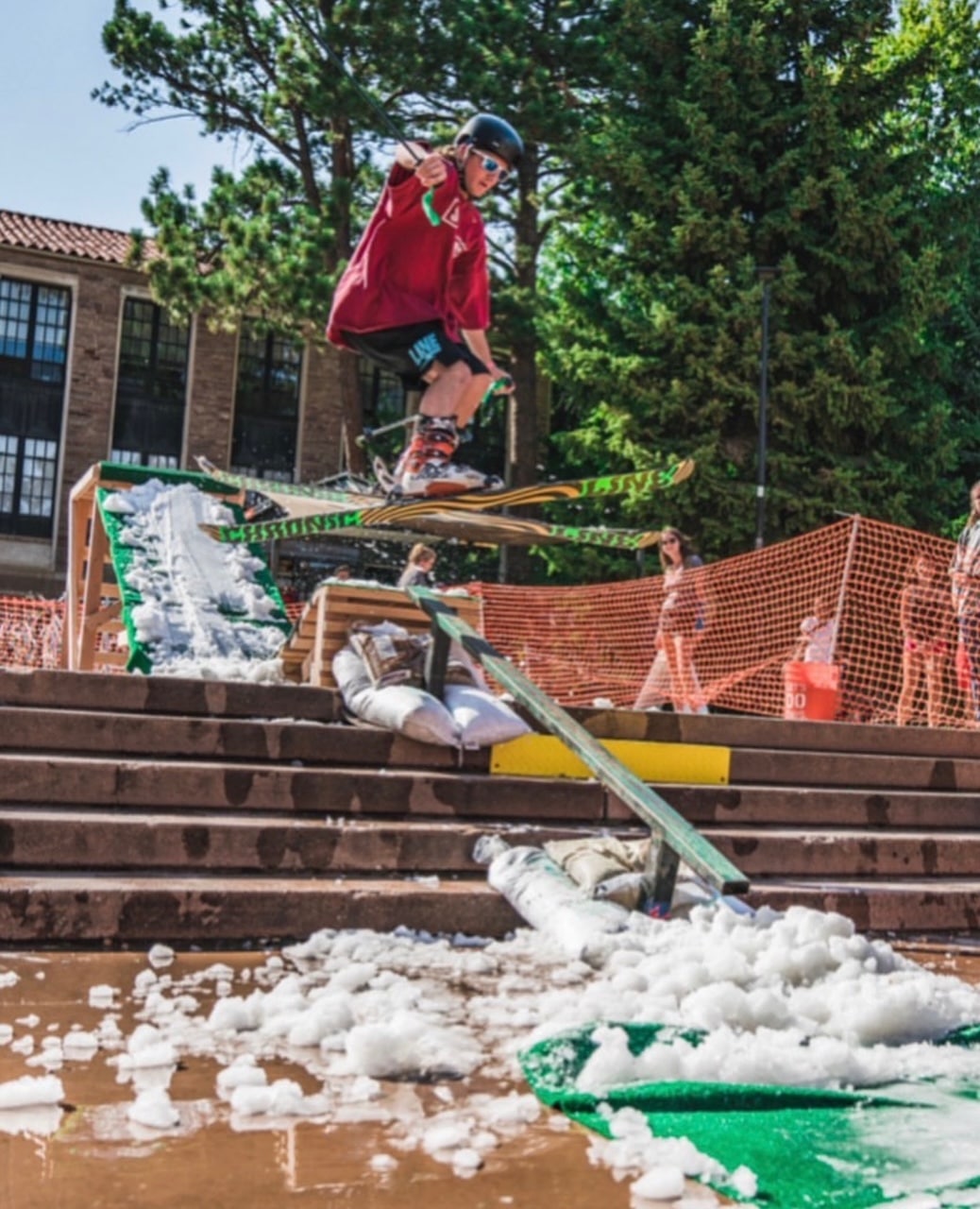 Have you ever dreamed about experiencing college in a mountain town? Luckily, there are several amazing options located in a variety of regions across the United States. While most resort towns lack the infrastructure to maintain and operate institutions of higher education like the ones listed below, there is a multitude of nearby larger towns that have sustained student populations for hundreds of years and provide the ability to ski and snowboard regularly. We have listed some of our favorites below:
5. University of Nevada, Reno 
University of Nevada, Reno, located just east of gorgeous Lake Tahoe, provides its students with incredible opportunities to ski and snowboard while receiving their undergraduate educations. Founded in 1874, the school is nearly 150 years old and sports a healthy population of 20,718 students. With a large basis in research, the Donald W. Reynolds School of Journalism has turned out six Pulitzer Prize winners and its medical school operates 16 different clinical departments.
Fresh powder is widely available for those who attend UNR. With Tahoe less than an hour away, there is a multitude of resort options for Wolf Pack students. I-80 is two miles off of campus, which means you can easily get to Palisades Tahoe, Northstar, and Sugar Bowl in a very short amount of time. Also not too far away on the south shore of the famous alpine lake are Heavenly, Sierra-At-Tahoe, and Kirkwood. With so many resort options, UNR is great for skiers and snowboarders alike to attend.
4. University of Utah 
Located in Salt Lake City, the University of Utah provides boundless opportunities for snow-focused students. The school has a total enrollment of 32,818 students, making it a relatively large institution. It is also the oldest university in the state of Utah, having originally been founded in 1850 under the name of the University of Deseret. With four Nobel Prize winners, two Rhodes Scholars, two astronauts, and many Pulitzer Prize winners, the University of Utah has a highly regarded academic record to go along with the amazing skiing opportunities it presents.
With Big and Little Cottonwood Canyons within 30 miles of campus, holding back from skipping class to catch a powder day can be quite the challenge at the University of Utah. Widely regarded as having some of the best snow in the country, having direct access to the Wasatch Range during college is truly a blessing. With resorts such as Alta, Snowbird, Brighton, Solitude, Snow Basin, and Park City all looming above campus, becoming a Ute can bring you access to some of the best resorts in the nation.
3. University of Vermont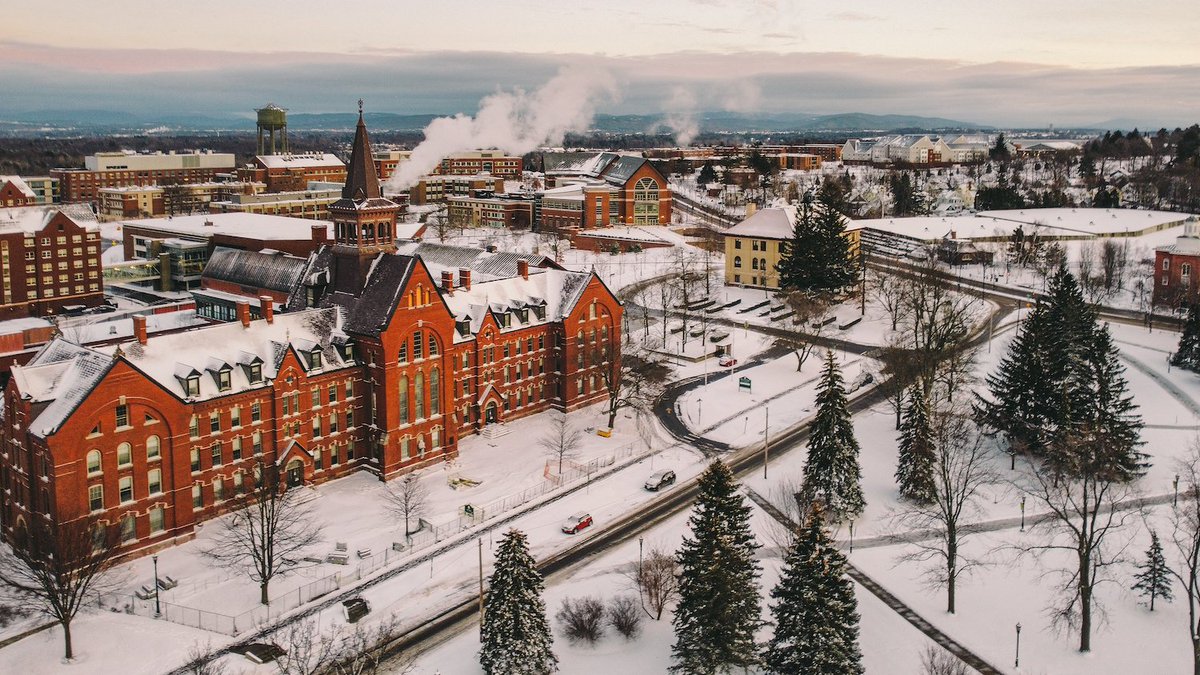 There is no better place for East Coast skiers and riders to go to college and get some weekly turns in than the University of Vermont. The school is among the oldest institutions for higher education in the United States, having first opened a whopping 231 years ago in 1791. Sporting a student population of 12,805, it definitely profiles as a smaller school than others on this list. Coming in as the 54th best public college in the country according to Forbes, UVM is an excellent place to receive your degree.
With the "Beast of the East" Killington Mountain Resort just over an hour away, skiers and riders have access to one of the best East Coast resorts in the nation. With 21 lifts and two gondolas, Killington is markedly bigger than almost every east coast resort and provides access to terrain that is difficult to come across elsewhere in New England. With a tight nit community of skiers and riders on campus that frequent the resort, coming here as a UVM student can become an experience of a lifetime.
2. Montana State University
Located in Bozeman, Montana State University is an amazing place to take advantage of the Rocky Mountain snowpack. The student population comes in at 16,700, making it one of the largest schools in the big sky state. Often referring to itself as the "University of the Yellowstone," the school performs an extensive amount of research regarding the ecosystem and biodiversity of the famous national park, giving students an unparalleled opportunity to study one of the most pristine regions of the world.
With direct access to Big Sky Resort, Montana State gives students access to one of the largest ski areas in North America. The resort is just under an hour's drive away from campus. This gives students the ability to ski over 5,000 acres of northern rocky powder multiple times per week while obtaining their degree. With the prominent Lone Peak and a multitude of triple black diamond runs to choose from at the resort, how could you blame bobcat students for skipping class for a powder day? Also close to the university is Bridger Bowl, an underrated resort with relatively low lift ticket prices that fits the college budget well.
1. University of Colorado, Boulder
There is truly no better place to ski and snowboard during college than the University of Colorado, Boulder. The school was founded in 1876, five years before Colorado became a state. Located in one of the world's biggest strongholds for mountain sports, the school sports a population of 37,956 total students. Critically acclaimed for its astronomy and business programs, the institution has produced 10 Olympic medalists, five Nobel laureates, and 20 astronauts. The football team even won a national championship in 1990!
With resorts like Breckenridge, Keystone, Copper Mountain, Arapahoe Basin, Eldora, Loveland, Vail, and Steamboat all within a three-hour drive, the options for Buffalo students are almost endless. There are numerous clubs and teams to join a heavy ski culture that permeates the entire campus, indicating that the student body is heavily invested in the sport here. With the local mountain of Eldora less than 45 minutes away up the boulder canyon, you can even catch some morning laps before making your afternoon classes. Doesn't get much better than that!
Which school on this list would you most like to attend? There are certainly amazing qualities to every one of them, and you can't go wrong with attending any one of these fine institutions. Many students over the years have opted to go attend universities such as these and have carved out amazing mountain lifestyles that they have carried into adulthood. All of these schools provide the chance to do just that, and the opportunities they provide should never be taken for granted!