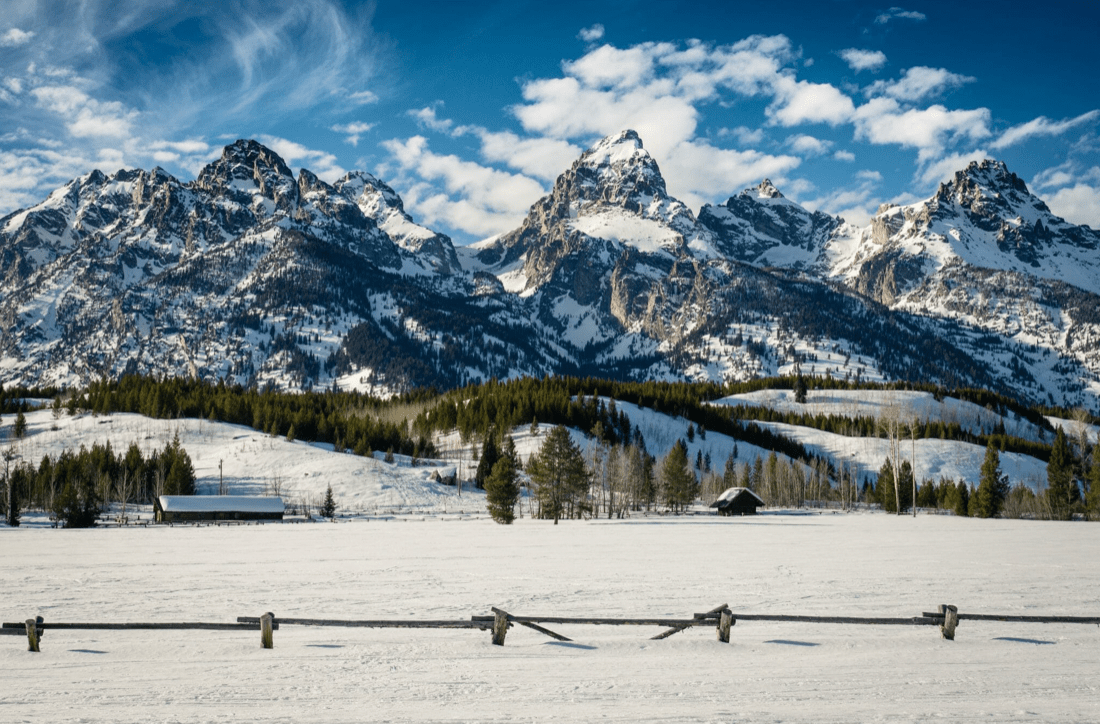 Last August I took my family to Jackson Hole for our summer vacation. It was my first time visiting the area and we had a fantastic time hiking, biking, and visiting national parks.
When I would tell others about the trip, they would often be confused about the difference between Jackson and Jackson Hole. So here is a post to get you in the know about one of the most beautiful spots in the country.
To put it simply, Jackson Hole is the entire valley that encompasses the area, while Jackson is the name of the only incorporated town in the area.
Jackson Hole is 13 miles wide and 48 miles long and sits at an elevation of around 6,500 feet. The town of Jackson sits at the south end of the valley. Snow King Mountain is located right in the town. Other towns include Wilson, Teton Village, Moran Junction, Hoback, Moose, and Kelly.
On the west side of the valley is the jagged and beautiful Teton Mountain Range. On the east is the also impressive Gros Ventre Range. The north end includes Grand Teton National Park and Jackson Lake.
The famous Jackson Hole Mountain Resort is located in Teton Village on the western side of the valley, nestled at the base of the Tetons. Grand Targhee Resort is also on the west side, just on the other side of the Teton Range.
The Snake River makes its way through the entire valley. It starts in Yellowstone to the north and flows down into the Snake River Canyon in the south. Fishing and rafting are popular activities.
Other noteworthy landmarks are the National Elk Refuge which is just north of Jackson and Jackson Hole Airport which is centrally located within the boundaries of Grand Teton National Park. It is the only commercial airport in the United States located entirely inside a National Park.
Now you know. If you've never visited Jackson Hole, I hope you can sometime. If you have visited, hopefully you can go back soon. For those that already live in Jackson Hole, we are all jealous.