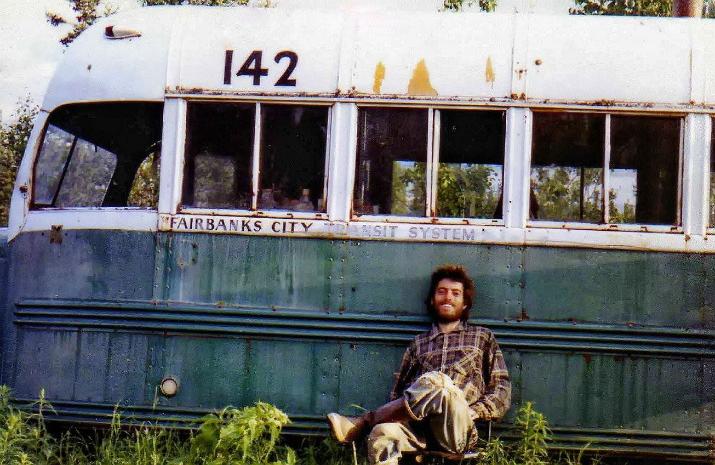 The abandoned bus where Christopher McCandless, 24 died in 1992 that would later inspire the 1996 novel, Into the Wild, and then the movie of the same name, has been removed from its location by the Teklanika River, AK. 
The bus, which has sat there for 60-years, has attracted travelers for years resulting in numerous deaths and many rescues and locals have been calling for its removal for many years. Many adventurers were following McCandless's footsteps and visiting the bus to pay homage, many of them unprepared and unaware of the harsh reality of the Alaskan wilderness and weather.
"It's a little bittersweet, honestly. We know it's the right thing to do for public safety, yet at the same time I watched it go down the Stampede Road, it does feel like a piece of your history moving on."

– Denali Borough Mayor Clay Walker
The Alaska Department of Natural Resources and the Alaska Army National Guard conducted the airlifting operation, taking the bus to a secure location where it will remain until a permanent site for it is agreed upon.
Between 2009 and 2017, there were 15 bus-related search and rescue operations by the state, according to the natural resources department, reports the Anchorage Daily News. Officials hope its removal will "reduce injuries, search and rescues, loss and even death that have occurred in connection with this bus".
The Fairbanks city bus 142, from the 1940s, was hauled to the location by Yutan Construction Co. as a shelter for employees during a road construction project. It was abandoned when the project was completed in 1961, according to the state.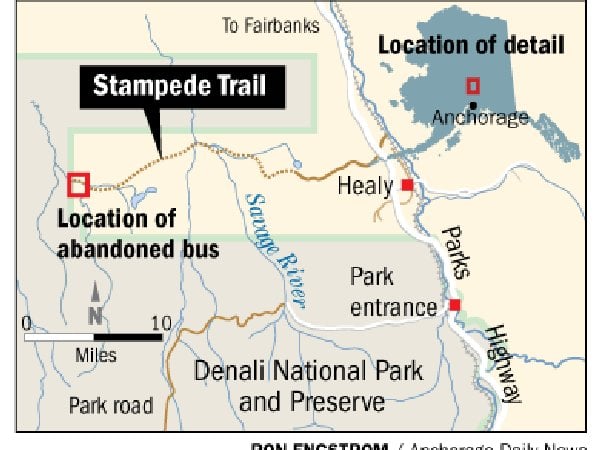 In 1992, Christopher McCandless spent 118 days living in the bus after hiking into the wilderness on the Stampede Trail, only to die there when the same river blocked him from returning. John Krakauer's novel (Into the Wild), and later a movie of the same name, telling the McCandless's story (which began as an article for Outside) made the site a popular pilgrimage for tourists.