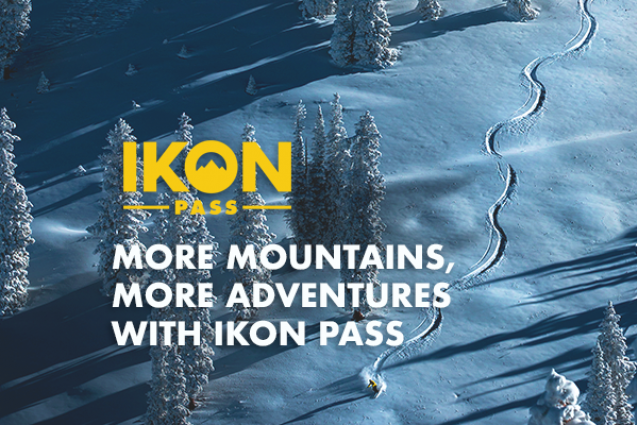 Carbondale, CO resident Cary Thompson, founder of Glenwood Springs-based Ride In Harmony Athletics, a ski and snowboard instruction program, recently sent a cease-and-desist notice to Alterra and its partners claiming that he holds the rights to the use of the word "icon" or any of its derivatives, such as "Ikon" being used by Alterra. Alterra, however, says it had the term "Ikon" federally trademarked in November, reports the Post Independent.
According to the U.S. Patent and Trademark Office's online database, Alterra registered for the "Ikon" trademark on Nov. 3. It is considered a "live trademark," according to the office, which means Alterra has filed the necessary documents to federally register "Ikon."
Upon receiving Thompson's cease-and-desist letter in April, Alterra responded with its own cease-and-desist letter to Thompson on May 11, Perry said.
Henry Crown and Co. and affiliates of KSL Capital Partners combined to acquire Intrawest, Mammoth Resorts and Deer Valley Resort in 2017. In January, the joint venture was named Alterra Mountain Co.; the following month the new company announced the rollout of their pass, an $899 package providing unlimited access to 12 ski areas and up to seven days at 13 additional destinations.
Thompson said he believes Alterra should stop its use of "Ikon" because it is being used through his federally trademarked brand Ride the Snow in Harmony, as well as another one of his brands, What Animal Are You? He said he also filed for an "Ikon Pass" trademark in Colorado.
"We've used 'icon' in our online presentations since at least 2012. Our brands and product are identified with icons, images that make lessons easy to recall," Thompson said.
Thompson once was a Skico employee and said he was fired from his instructor job because of his "innovative teaching methods."