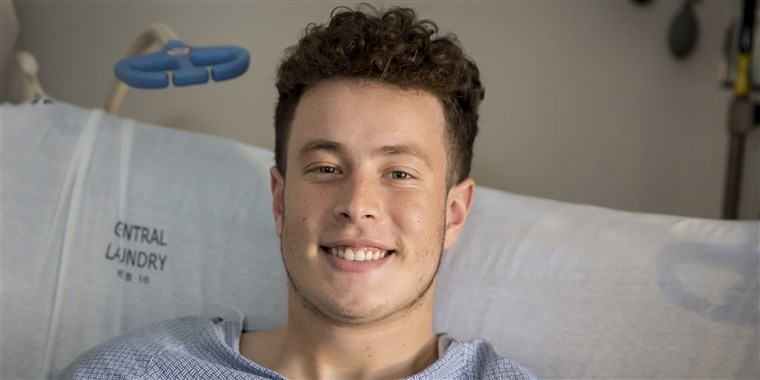 17-year-old Nicolas Stacy-Alcantara's day hike turned into a 30-hour fight for survival in the Utah mountains, reports CNN.
When Fresno, CA resident Nicolas set out in snowy, yet mild conditions in Millcreek Canyon he intended to be back in time for dinner with his ex-girlfriend. But as the afternoon progressed, the snow got increasingly heavier and the temperature dropped.
"It was gradual… I noticed the snow was getting deeper and deeper as I was hiking," he said.
Eventually, his feet started to feel frozen, and that made him stop, realizing that he would need to survive the night outdoors. He found a tree and dug a cave under it.
Concerned about hypothermia and scared about falling asleep, he kept warm by tapping his hands to his chest and setting timers on his phone at 30-minute intervals to stay awake.
"There were times in the night I nodded off, but I was pretty much awake the whole time," Stacy-Alcantara said.
When first light came, he set off walking again and after traveling a few miles, he was found by skiers with a satellite phone. He was taken to a hospital where he was treated for hypothermia and frostbite on his feet. He is expected to make a full recovery.
His attitude, doctors say, was the most important factor in his survival. And although his biggest mistake was heading out alone, they commended him on doing everything else right. The teen's instincts told him to use the extra clothing he packed as layers to keep him warm, but that finding shelter fast was a priority. When he lost feeling in his fingers and toes, he knew he had to keep his head and heart warm, so he snuggled deep into his jacket. And, he didn't eat the food he packed because his stomach had turned sour and he didn't want things to get worse.
"People even overnight in the cold in this area often lose both feet and both hands," said Dr. Stephen Morris, who specializes in treating burn victims. He said Nico was lucky, but probably saved his feet by not worrying about them so much.