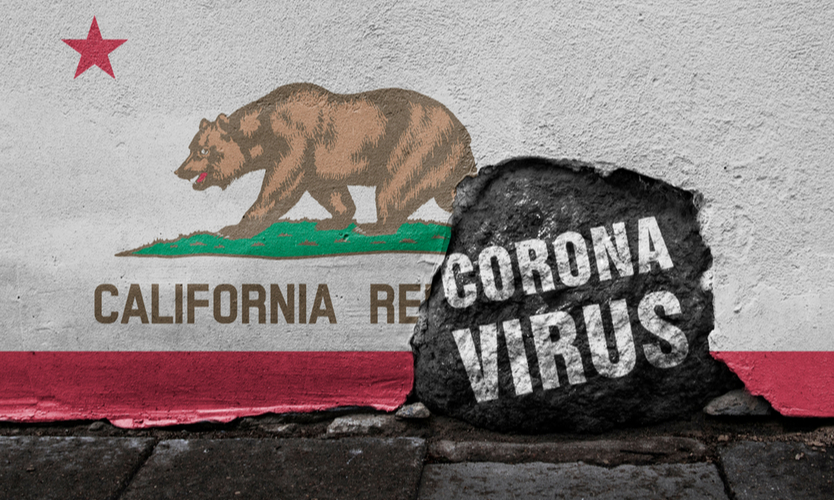 California Governor Gavin Newsom yesterday announced that it is 'very likely' that many regions will see the 'Stay at Home Order' extended. The order was set to expire on December 30th for southern California, and an official decision will be made over the weekend.
"Based upon all the data, it's very likely that we're going to extend the stay at home order."

– Gavin Newsom
On December 3, 2020, California's state officials announced a new covid-19 health order called the Regional Stay At Home Order. It was signed and put into effect immediately at 11:59 pm on Sunday, December 7.
Unlike the stay at home orders in March at the beginning of the covid-19 pandemic, this order is handled on a county to county basis. The criteria for shutting down? The order will kick in any given county the day after a region has been announced to have less than 15% ICU availability. After being triggered, these orders will remain in effect for at least three weeks. They will be lifted after that period when a region's projected ICU capacity meets or exceeds 15%.
The department of public health said that both the San Joaquin Valley and Southern California saw 0% intensive care unit capacity and are into their surge plans. The capacity was much higher for northern California at 28.7% while the Bay Area saw 13.7% and the Greater Sacramento region saw 16.2%.
The Regional Stay Home Order instructs Californians to stay at home as much as possible and to stop mixing between households that can lead to covid-19 spread. It allows access to critical services and allows outdoor activities, including skiing, to preserve Californians' physical and mental health. The Regional Stay Home Order will help stop the surge and prevent overwhelming regional ICU capacity.
Under the order, ski resorts are allowed to remain open, with safety precautions, only for the purpose of facilitating physically distanced personal health and wellness through outdoor exercise, without any food, drink, or alcohol sales. 
As of December 21, California has 1,892,348 confirmed cases of covid-19, resulting in 22,676 deaths. The number of covid-related deaths increased by 0.4 percent from the prior day total of 22,593.