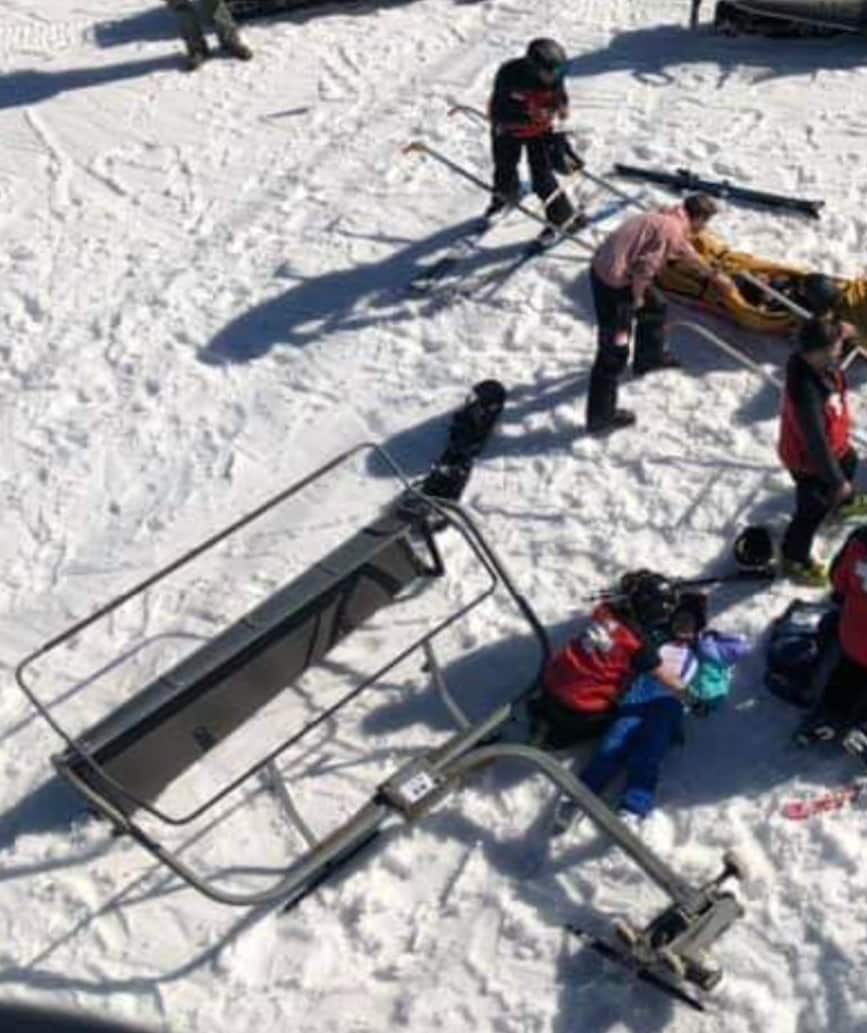 A loaded chair detached from the haul rope and plummeted 30-feet to the ground at Camelback Resort, PA yesterday, seriously injuring the father and his two kids riding it.
View this post on Instagram
Liftblog reports that around 3:40 pm, a forty-year-old male, a twelve-year-old male, and a nine-year-old female were on the chairlift when it fell to the ground. Comments both on the Liftblog post, and in various Reddit forums from eyewitnesses, claim the weather was calm, no wind, and there was no 'horseplay' involved. This leaves a 'catastrophic grip failure' or lifty error as the possible reasons for the accident. Another witness claims the chairlift jerked forward, causing the chair to hit a lift tower and detach.
One of those eyewitnesses told ABC 6 News:
"And we saw that family, the two kids were here and the dad was here, and (their chair) started really going bad and it went up almost vertical and they popped right off. The chair fell and I saw a dad reach for his kids and just grabbed his kids."
The entire west side of the resort shut down for the rest of the day.