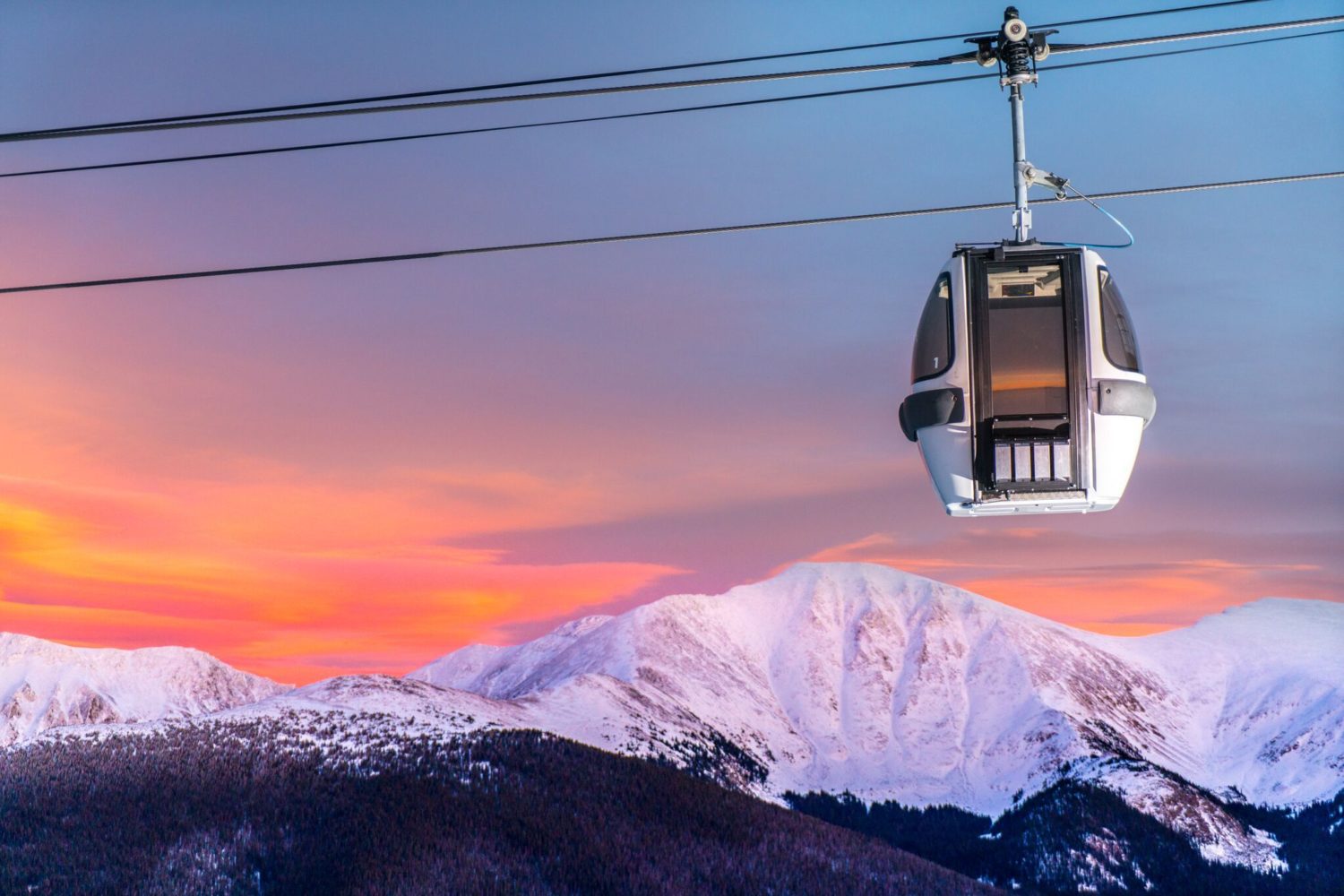 Busy Season Follows Purposeful Investments in Guest Experience and Ski Industry Workforce
Colorado Ski Country USA (CSCUSA) announced yesterday at its 60th Annual Meeting that skier visits at its 21 member ski resorts increased nearly 8 percent over last year's total. Using publicly available information, CSCUSA is projecting a new statewide record for skier visits of 14.8 million. The previous record for visits was set last year when the statewide total was 13.8 million. The 2022-2023 projected statewide total exceeds the five-year average for skier visits in Colorado by 18 percent.
"The 2022-2023 ski season was buoyed by cold temperatures and consistent, abundant snowfall across the state, from the first days of the season in October to closing day on June 4. We are today celebrating a significant new industry benchmark for visitation, meaningful growth in our business, and the positive economic impact that this success has for our employees, our communities, our partners, and our state."

– Colorado Ski Country USA President and CEO Melanie Mills
All regions of Colorado received significant snowfall throughout the season, with CSCUSA members averaging 286 inches of snowfall this year, up from the long-term average of 265 inches. The 2022-2023 snowfall contributed to a season that was 21 days longer than the long-term average season. The state as a whole experienced above-average precipitation and below-average temperatures this winter.
The 2022-2023 season was marked by resort investment in new chairlifts and gondolas across the state, celebrations of resort anniversaries, new sustainability-focused facilities, new teaching terrain, and renewed attention to employee housing and higher pay for ski area employees. The industry saw continued strong season pass sales and usage, a strong economy despite high inflation, continued recovery in international visits, strong flight offerings into Denver International Airport and mountain airports, and a favorably timed Easter holiday. Colorado ski areas continued their advocacy for clean energy and climate action in Washington, D.C., and in Colorado.
"Approximately 23 percent of U.S. skier visits took place in Colorado this year, and this was not happenstance. Our member ski areas are fiercely dedicated to the guest experience, as well as to the employee experience at their resorts. Best-in-class infrastructure, facilities, employees, and ski towns welcome guests from around Colorado, the United States, and the world. There's a mountain for everyone in Colorado, and our ski areas love to welcome one and all to our slopes."

– Colorado Ski Country USA President and CEO Melanie Mills
Skier visits are the metric used to track participation in skiing and snowboarding. A skier visit represents one person participating in the sport of skiing and snowboarding for any part of one day at a mountain resort. These numbers are preliminary and subject to final adjustment.
Colorado Ski Country USA (CSCUSA) is the trade association representing 21 Colorado ski and snowboard resorts (Vail Resorts are not part of CSCUSA). Information for CSCUSA and its members can be found at www.coloradoski.com. CSCUSA fosters a community of passionate winter enthusiasts and helps introduce new skiers and snowboarders to Colorado's slopes by offering a range of affordable pass products. The Kids Ski Passport, designed for kids in grades 3-6, provides young learners with 80 days on the slopes for less than $1 a day. The Gems Pass opens doors to a classic and affordable Colorado skiing and snowboarding experience across the state. And, for those seeking unlimited lift access fully transferable to friends, family, and colleagues, the Gold Pass delivers unrestricted adventure at 20 resorts across Colorado Ski Country USA.