It was another really good and surprising quiet weekend in Vail. Following last Saturday's' surprise powder day, cold temperatures and steady snowfall have kept nearly the entire mountain skiing well. OpenSnow's Joel Gratz explains:
"Something that doesn't happen very frequently is 10 days of consistent snow in Colorado. Yes, it snows a lot during the season in Colorado, but there are often dry days between storms. This past week was a delightful exception as most of Colorado's central and northern mountains saw snow on 6-10 of the past 11 days"
With the recent additional openings of Chair 10 and the Mongolia Bowl Poma, Vail now has nearly all lifts open, providing some of the most skiable terrain of any single resort on the continent.
Forecast indicated partly sunny skies Saturday, followed by mostly sunny skies Sunday.
Clouds remained into the early afternoon Saturday with intermittent snow showers. There were plenty of untracked lines to be found even after days since the last significant snowfall. Slopes facing south through southwest took a bit of Saturday's afternoon sun and became a bit baked.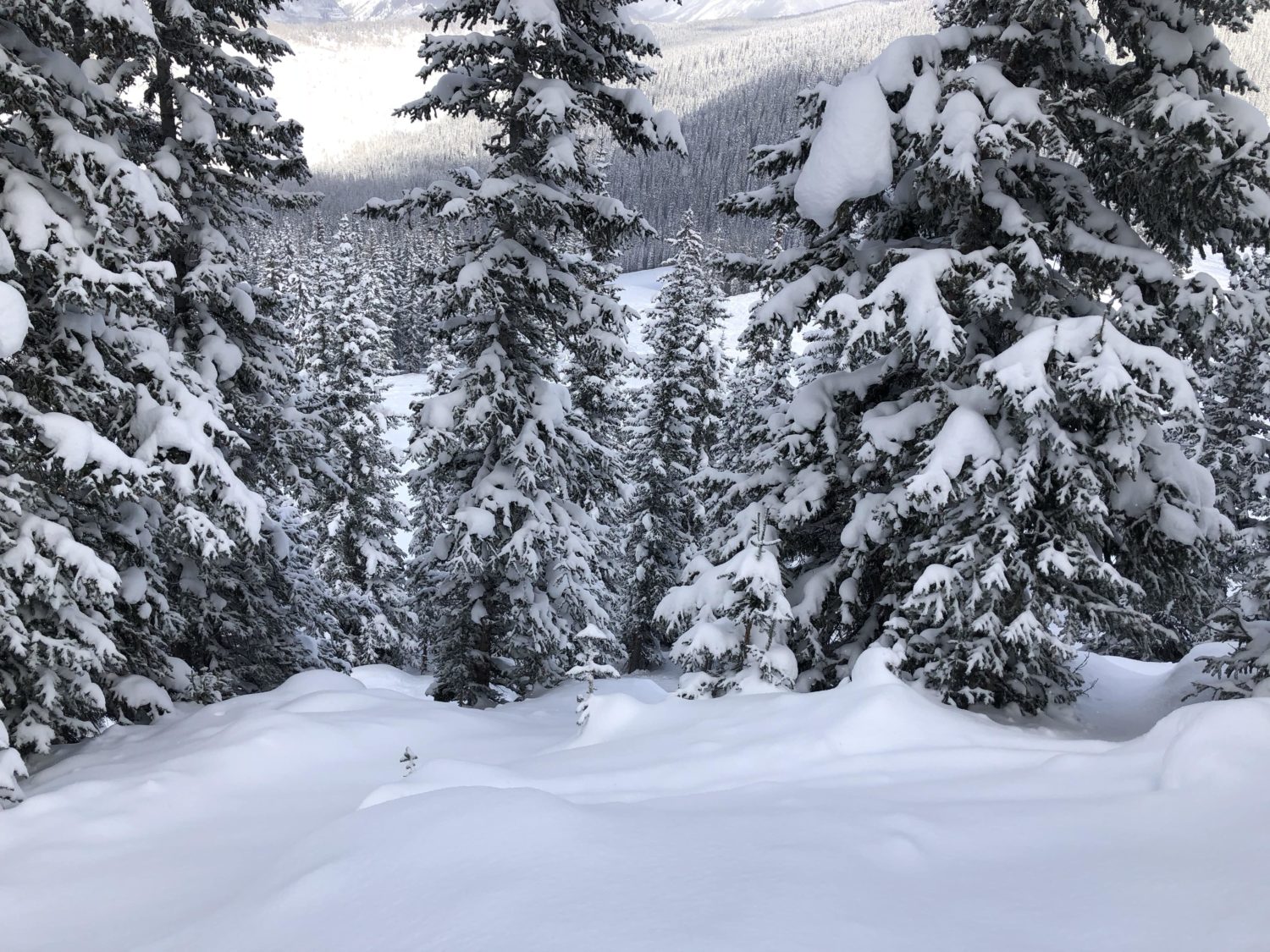 Sunday morning, the sun was nowhere in sight as flakes were continuing to fall. Lingering moisture and a favorable wind direction allowed a couple more inches to fall keeping the soft turns rolling. An additional 2-3 inches fell around mountain top, and more hunting led to more untracked turns.
Apparently, new pass competition has had an impact on quantity of visitors at Vail. Over the course of the last three weeks, we haven't had to wait in a single line (other than Gondola 1 to get on the mountain). Another rare, but very welcomed occurrence in the typically overcrowded spot.
It's not very often you find powder without crowds at the I-70 Resorts in Colorado. It's been nice.
Photo Tour: