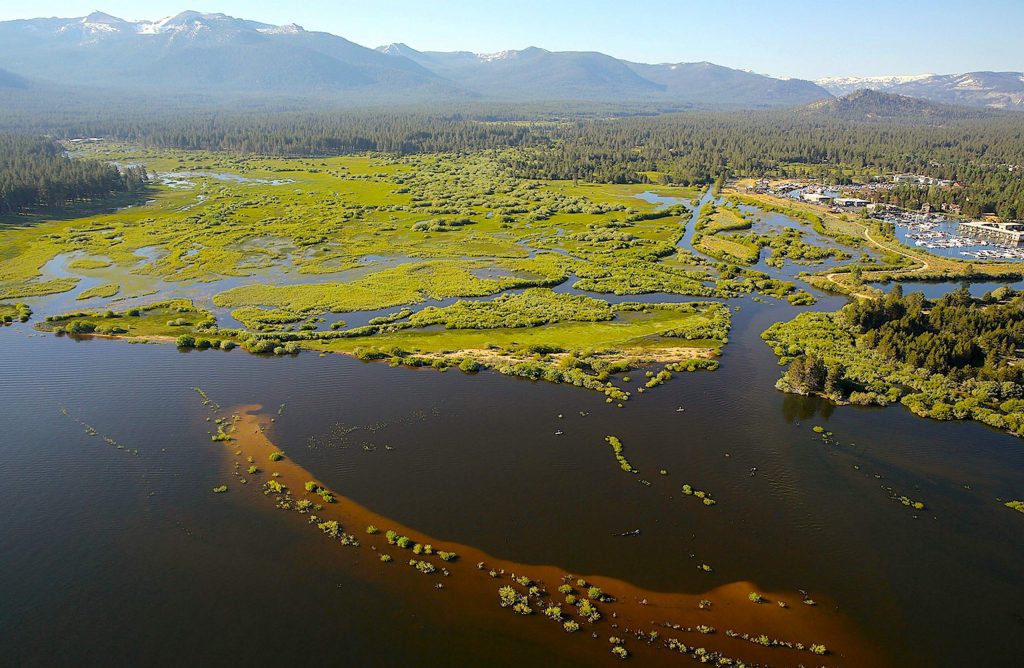 The California Tahoe Conservancy announced Tuesday that they've begun construction on restoring the Upper Truckee River Marsh, the largest wetland restoration project in the history of the Lake Tahoe Basin, according to the Tahoe Daily Tribune. 
The marsh is a popular recreation area and home to over 600 acres of wetlands which serve as a natural filter for pollutants that damage the lake's crystal clear waters. 
The $11.5 million restoration project, overseen by a national panel of experts, will cut new channels into the river to spread its waters over a historical channel network identified through aerial photos taken in the 1930s, South Tahoe Now reports.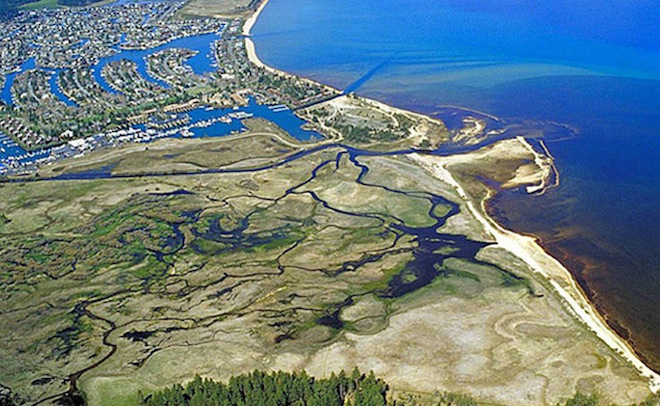 The restored river and floodplain will improve lake clarity, support dozens of fish and wildlife species, and combat climate change by capturing and storing carbon and nutrients that fuel algal blooms in the lake. The wetter marsh will also be more resilient to droughts, extreme weather events, and other ailments of climate change.
Starting this week, crews from the California Conservation Corps will be clearing brush to make way for the project, which will continue over the next two to three years. The Conservancy will also build a new highly accessible trail to improve public access to the marsh and Lake Tahoe.
The project is funded by the Conservancy and grants from the California Wildlife Conservation Board, the California Department of Fish and Wildlife, the USDA Forest Service, the U.S. Army Corps of Engineers and the Bureau of Reclamation.