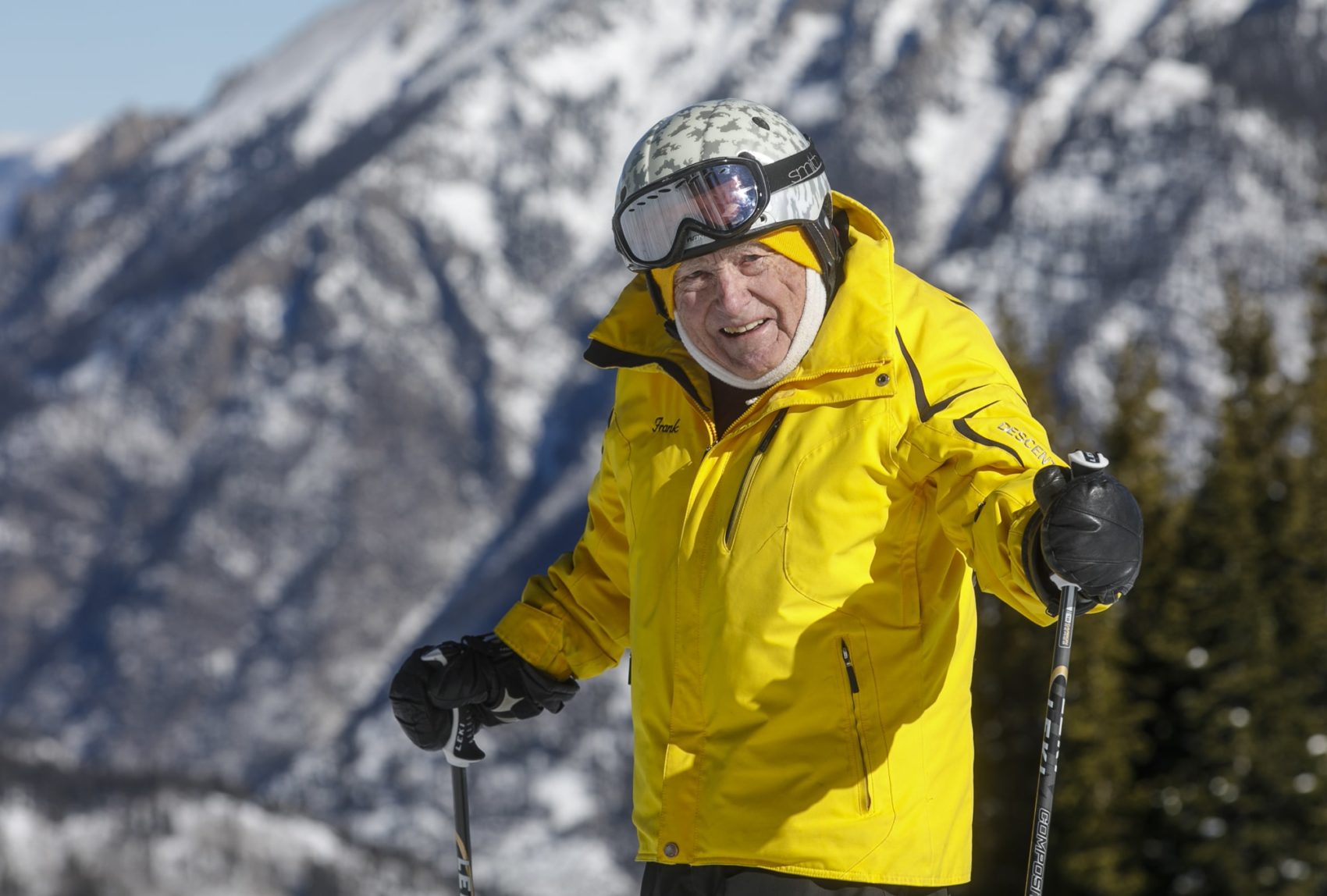 A legend of Copper Mountain Resort, CO passed away at the beginning of this month, aged 97. Frank Walter, had been skiing at Copper Mountain for more than three decades, and skiing since he was a little child – over nine decades.
Born in 1922, he was a fighter pilot in World War II and later earned the affectionate title of 'First Chair Frank' for his devotion to riding the first chair of the season at Copper. That record-breaking run only came to an end when the resort asked him to be the man to press the button and start the lifts turning every season. Lifties could set their watches by him – he'd be there for the first chair at 8:30 am on the dot.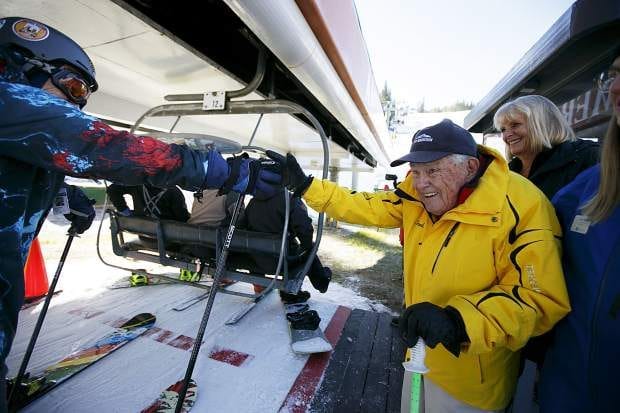 Frank was also famous for his dedication to skiing, right until the end. An unflinching dedication that most many decades his younger couldn't even match. He measured how good a day he'd had by the amount of vertical he skied, admitting that he never stopped between lifts. And that's the advice he'd leave for skiers today:
"I'd tell them, 'measure your vertical, top to bottom,'" Walter said. "It's challenging in some spots. It gets you some black runs".
One year, Frank skied 160-days. The resort was only open 162. In 1985 he clocked an amazing 8.7-MILLION vertical feet. That's 45,000 every single day. At the age of 62. Wow!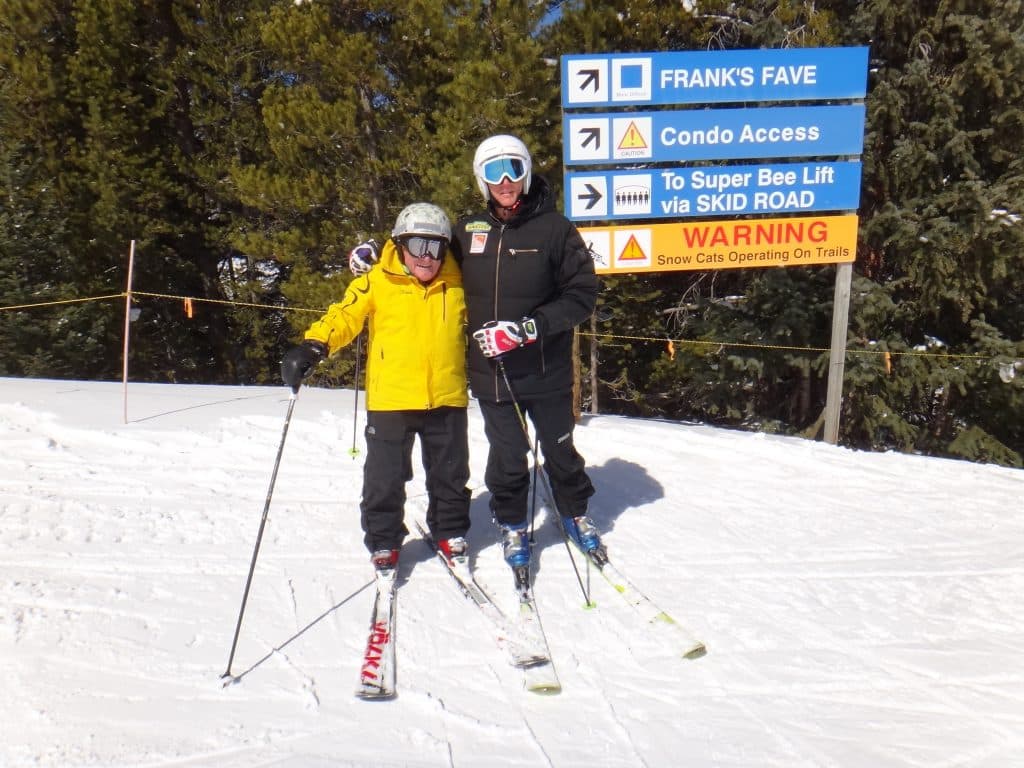 Copper Mountain rewarded Frank's dedication by naming a ski run after him. Frank's Fave peels off Collage and empties down to Center Village, right next to the American Eagle lift.
Farewell Frank. May you ski in peace, you're an inspiration to every single one of us.