Evacuation orders are in full effect in parts of Hawaii that are suffering from devastating wildfires on Wednesday, fueled by powerful hurricane-force winds from Hurricane Dora. An estimated 1,000 acres or more are engulfed in flames across the Big Island and Maui, with areas like North Kohala, South Kohala, Kula, and Lahaina being hit the hardest, the San Francisco Chronicle reports. Roads and schools are closed down as people vacate the fire-threatened areas. In Lahaina, a historic town in Maui, fire has all but destroyed the town.
In Lahaina, some residents sought refuge by jumping in the water to escape the encroaching flames, according to the San Francisco Chronicle. A rescue team had managed to save 12 people who were in the water off Lahaina. Residents of the town have reported extensive damage to the city and the county has issued a warning not to visit Lahaina at this time. Meanwhile, 14,100 people in Maui and 1,500 in Honolulu are left without electricity as a result of the ongoing fires.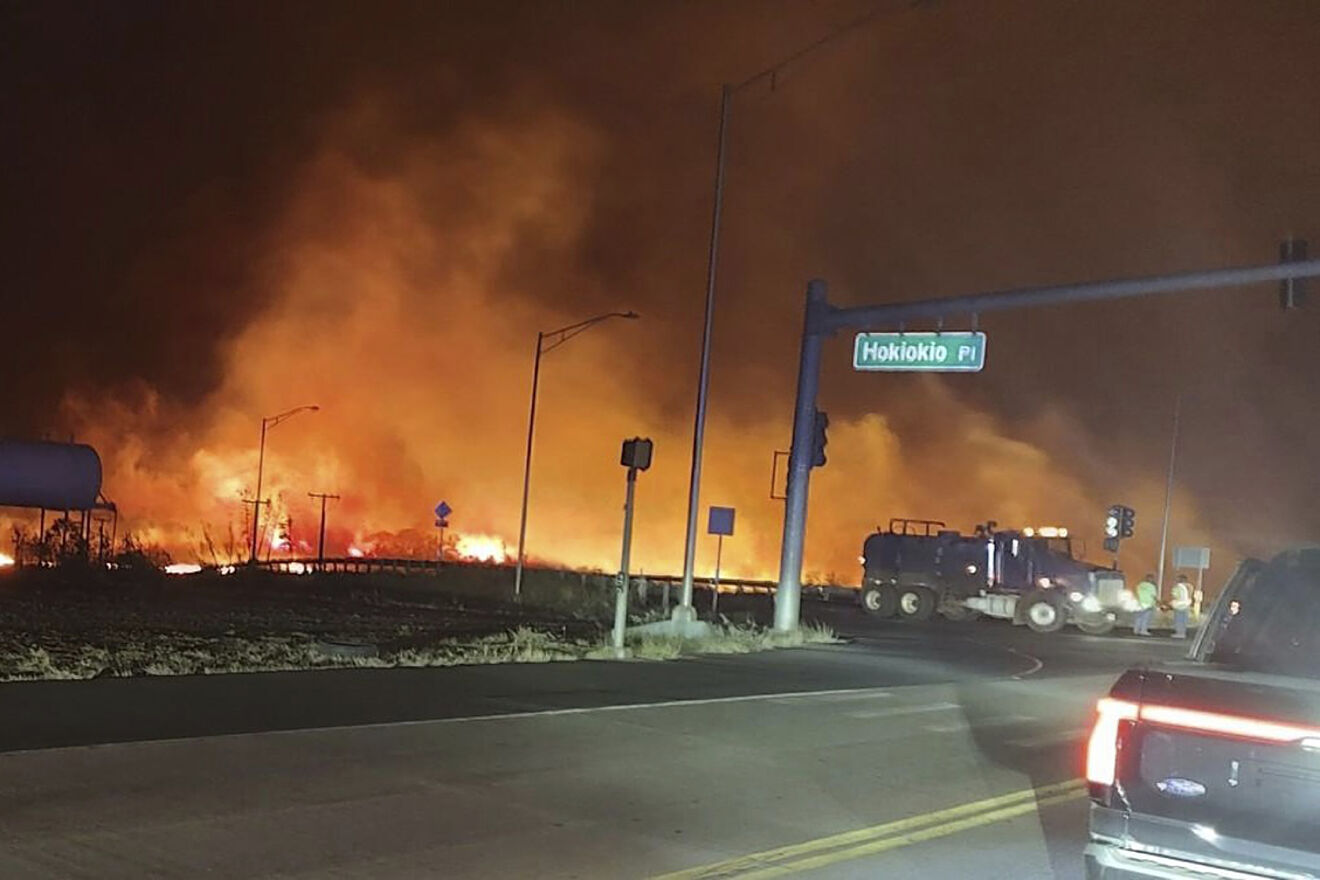 Responding to the crisis, Hawaii Lieutenant Gov. Sylvia Luke swiftly enacted an emergency proclamation to mobilize the Hawaii National Guard, prioritizing residents' safety in the face of the disaster. Meanwhile, the National Weather Service in Honolulu has issued red flag warnings and wind advisories across much of the islands, projecting gusts of up to 50 mph and humidity levels sinking below 45% on the leeward side of the islands until 6 p.m. Wednesday. This combination of potent winds and low humidity has created a dangerous environment for fire propagation.
As the current weather pattern shifts, fire conditions are anticipated to improve in the coming days. Wind speeds are predicted to diminish, and moisture levels should gradually rise once again. Until then, residents in Hawaii can only watch and pray as the fires continue to eat their way through the islands.