With the advent of mega passes, higher participation in snow sports, and the desire to appear 'sought after', buying a day ticket at the resorts we know and love has now become a financial investment affordable to only the ultra-dedicated or financially well-off. A little over a decade ago, $100 ski tickets were unheard of. Now, the likes of Breckenridge, Big Sky, Park City, and Palisades will charge well over $200 for a single day on weekends or holidays. This past winter Arizona Snowbowl took the mantle and said, 'Hold my beer!' by charging $309 for a day pass using surge pricing after a massive storm. With ticket prices steadily increasing, many are discouraged about the future of the sport but fear not because there are still ski areas holding the line and defending the tradition of family fun and affordable skiing.
Mt. Abram, Greenwood, ME; $35 for an adult day pass
Dubbed a "classic New England resort," Mt. Abram of Greenwood, Maine, lies just minutes from the stalwart that is Sunday River but shares very few characteristics outside of geographic location. Founded in 1960, Mt. Abram is not the oldest resort, but it operates with the class and integrity that you would expect from one. The four chair lifts service 450 skiable acres with a healthy mix of beginner, intermediate, and advanced terrain. If the congestion of surrounding resorts becomes too much for you, drive down the road to Mt. Abrams for a breath of fresh Maine air.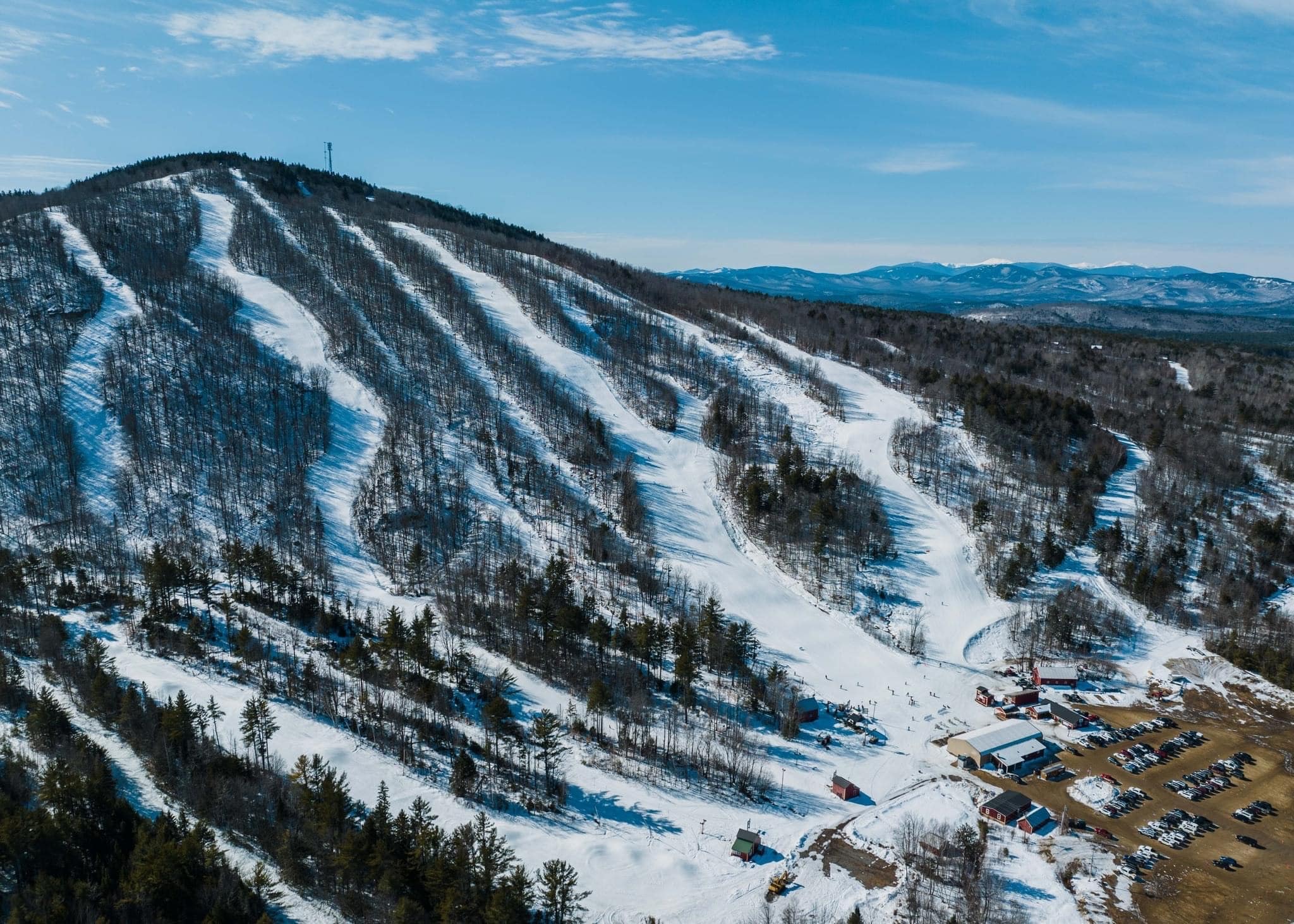 Located (quite literally) alongside Route 89 in Enfield, New Hampshire, Whaleback Ski Area has had a rollercoaster of history but stands strong today. Founded in 1955, it steadily operated until 1990, when it closed due to bankruptcy. It reopened in 1993 under new ownership but again closed in 2001. Resiliently, it reopened AGAIN under new ownership in 2005 and has been operating since. Served by one chairlift and three surface lifts across 85 acres, Whaleback has been a part of the Enfield community for nearly a century. Today it operates as a non-profit designed to introduce new skiers and riders to the sport we all love.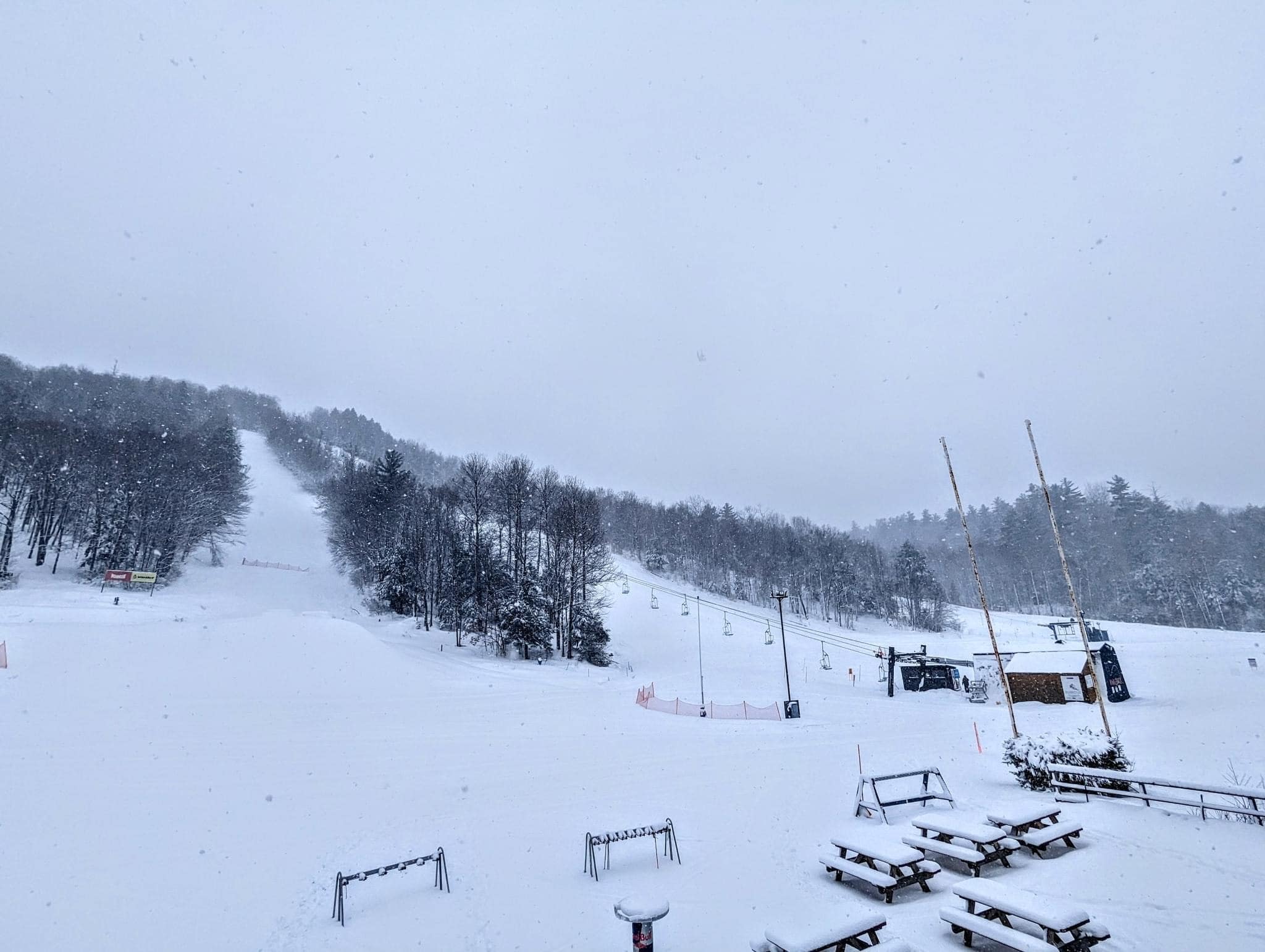 Discovery Ski Area, Phillipsburg, MT; $50 for an adult day pass 
Situated between Phillipsburg and Anaconda, Montana, lives Discovery Ski Area, or Disco as the locals know it. Discovery is about a 90-minute drive south of Missoula, in the heart of southwestern Montana. Seven lifts, five of them triples and two of them doubles, and a rope tow cover this 2,200-acre behemoth. Discovery is known for its three faces; Frontside, Granite, and Limelight, which is littered with double-black terrain to keep even the best skiers challenged all day.
A little under two hours south of Missoula, Montana, lies Lost Trail Ski Area. Opened in 1938, Lost Trail has served locals with a smile and a heavy dose of Montana powder every winter. Averaging 325" of snowfall annually across 1,800 acres serviced by five fixed-grip double lifts and two rope tows, Lost Trail packs a serious punch. On top of the pristine mountain, Lost Trail offers rentals, lessons, an all-mountain ski school, and a freeride ski school to boot. 
Willamette Pass, Crescent, OR; $66 for an adult day pass
Just outside Eugene, Oregon, Willamette Pass has been serving powder hunters the goods since 1941. Willamette Pass averages 441" of snow annually and does not disappoint with its 555 skiable acres served by four chair lifts and one surface lift. This mountain doesn't have many frills, but it makes up for that with a deep love for its patrons.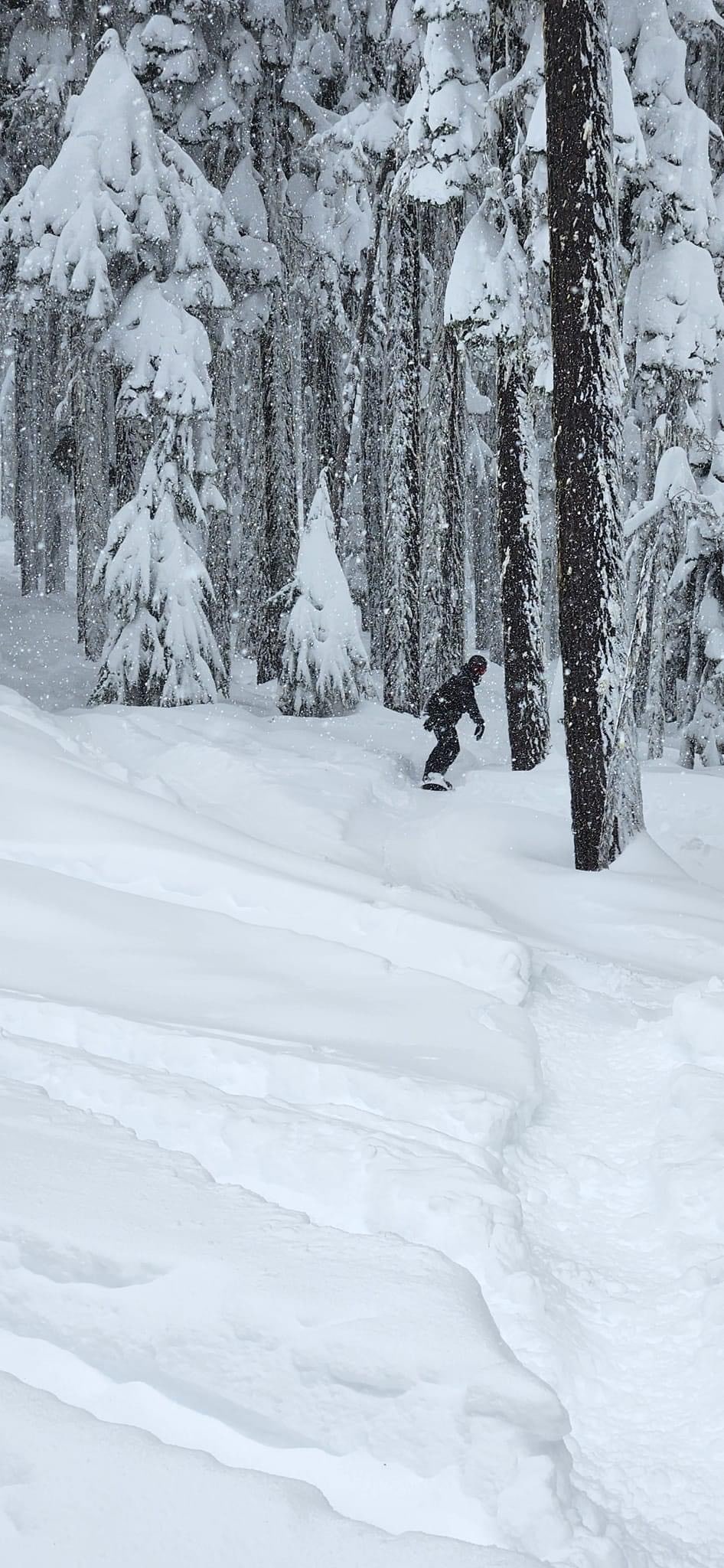 Bogus Basin, Boise, ID; $79 for an adult day pass
Unlike most ski areas situated outside metropolitan areas, Bogus Basin breaks the mold by continuing to prioritize the skiing experience over profits. Only 16 miles north of Boise, Bogus Basin is the home mountains for many Idahoans. Contradictory to its name, Bogus Basin is no slouch; boasting 2,200 skiable acres accessed by ten chairlifts, four of which are high-speed quads, and an average of 250" of snow annually,  there is plenty of room to explore while escaping the city. On top of this, Bogus Basin is the largest non-profit recreation area in the United States.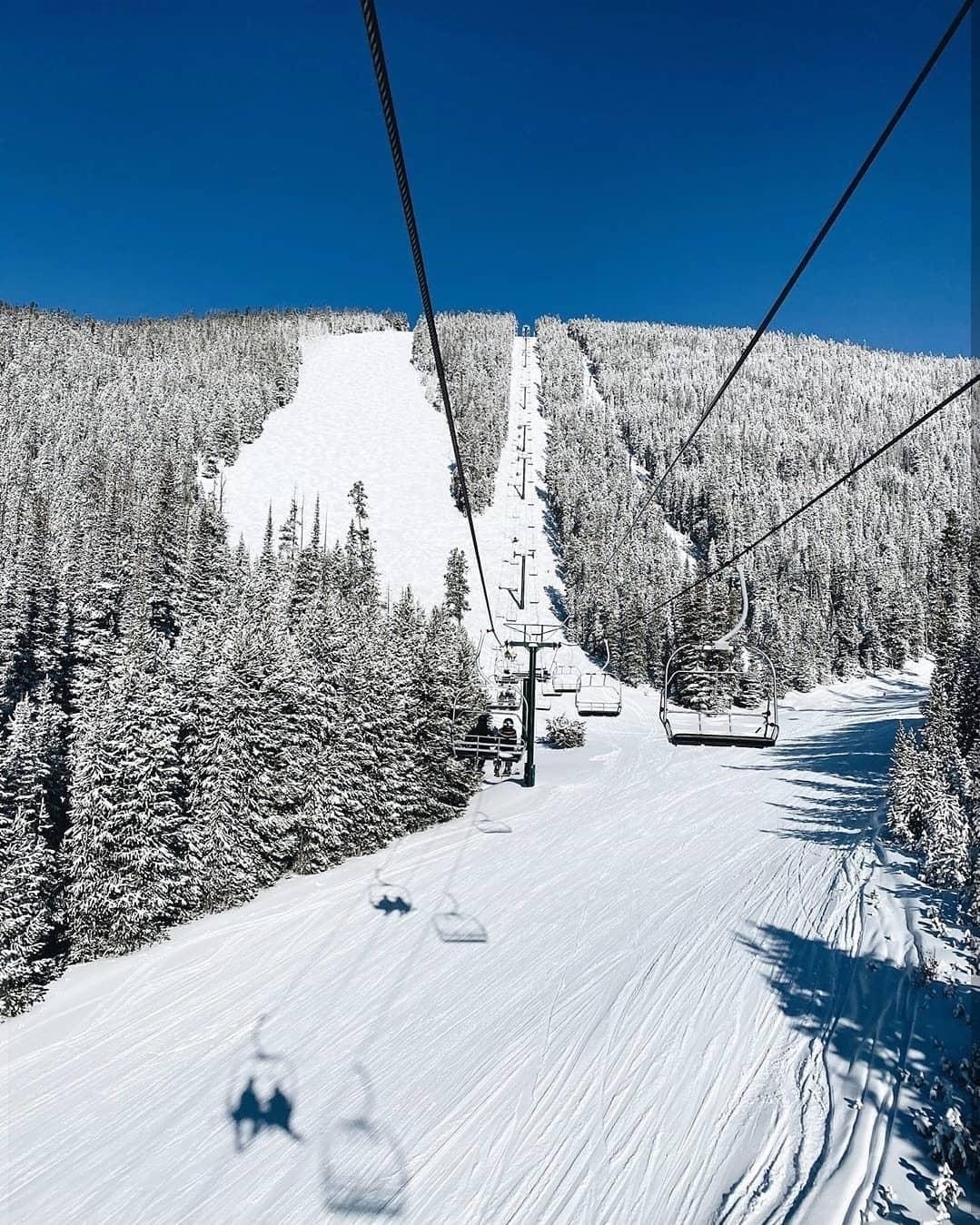 Wolf Creek, Pagosa Springs, CO; $85 for an adult day pass
In the current world, skiing in Colorado is not synonymous with affordability, but many would say that Wolf Creek is akin to skiing in another world. Far from the congestion of I-70, Wolf Creek lives in Southern Colorado off state route 160 in the Rio Grande National Forest. They claim to receive the most snow in the Centennial State, and the 490" they received in the '22-'23 season helps bolster their claim. What sets Wolf Creek apart from others is its hike-to-backcountry terrain, particularly Knife Ridge, which provides steep chutes, cliffs, and boundless features for the ultimate thrill seeker. Couple this with 1,600 skiable acres, eight chairlifts, and one surface lift, and you're in for the trip of a lifetime.
Magic Mountain, Londonderry, VT; $89 for an adult day pass
Resorts such as Stowe and Killington often dominate the headlines in Vermont, but any skier worth their salt in New England knows to look past the glitz and glamor to find the best skiing. Enter Magic Mountain; founded in 1950, Magic has stayed true to its roots for the past 80 years by prioritizing the experience overall. The "Magic" experience, paired with 260 acres of boundary-to-boundary skiing (some of which include chutes, mandatory airs, and 45-degree pitches), keeps New Englanders returning to this independent mountain season after season.
Brian Head, Brian Head, UT; $97 for an adult day pass 
Going toe to toe with the Cottonwood Canyons is no easy feat, but Brian Head Resort in Brian Head, Utah, has been doing it since 1964. Averaging 222" of snowfall annually, with 419" this year, allows Brian Head to serve skiers with a smile all season long. The terrain may not be the most legendary in Utah, but it still challenges all ability types, while the eight lifts across 660 acres allow skiers to explore all day long.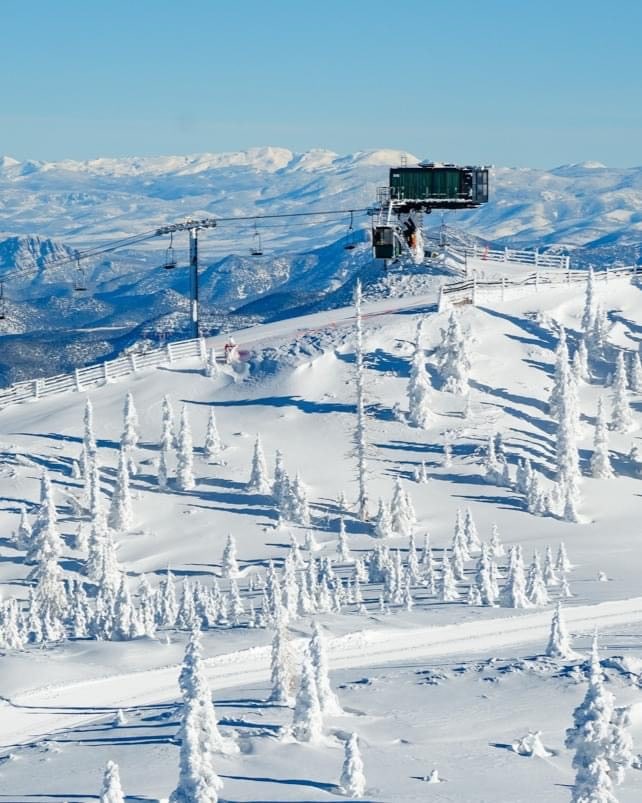 Bonus Ski Area: Living Memorial Park, Brattleboro, VT; $5 for an adult day pass 
Driving by Living Memorial Park in Brattleboro, Vermont, you would never guess that skiing occurs there. But if you happen to pass it during a winter's day, you will see a small T-bar pulling people of abilities up this 204' slope. Living Memorial Park defines community and truly demonstrates the spirit of skiing by allowing residents of the greater Brattleboro area to ski nearly for free.