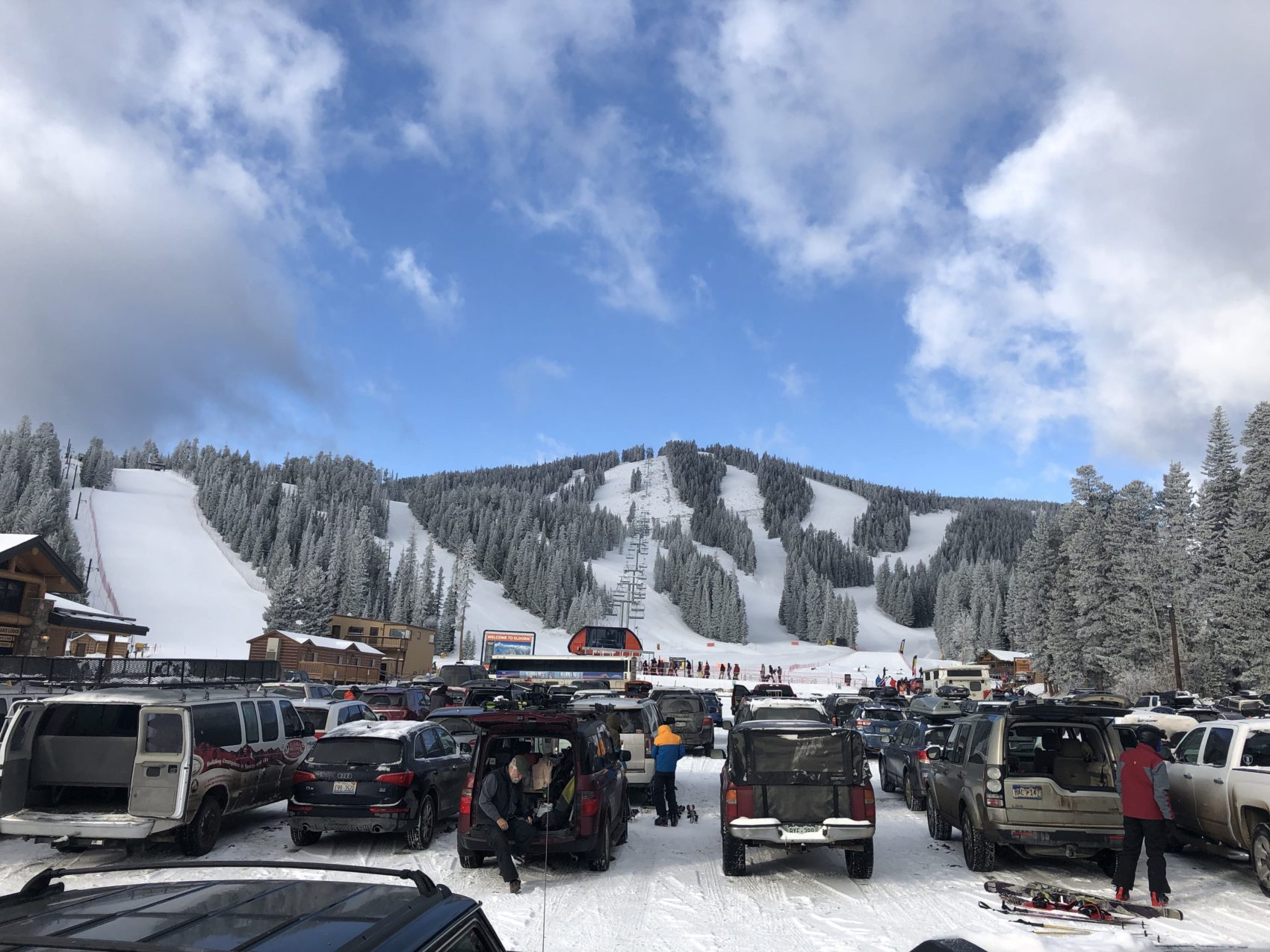 A powder day will be a bitter-sweet experience for skiers at Eldora Mountain Resort, CO. The sweet is obvious; Colorado's famous blower pow. The bitter; if there's 10″ or more of fresh snow, parking could cost you $10.
The resort explains that "as required by Boulder County in alignment with its sustainable transportation priorities, single occupancy vehicles (SOVs) will be charged $10 to park at Eldora on weekends and holidays, as well as on non-holiday weekdays with ten or more inches of snow in the forecast."
Parking will be free for SOVs on any non-holiday weekday with less than ten inches of snow forecasted, and parking will be free every day for vehicles with two or more occupants.
Vehicles carrying three or more passengers are considered high-occupancy vehicles (HOVs) and will not be charged parking fees at any time and may take advantage of premium, up-front HOV parking near the alpenglow chairlift on a first-come, first-served basis.
Eldora, the backyard winter playground for Boulder, Denver, and Colorado's northern Front Range opened seven days early for downhill skiing and snowboarding at 9:00 AM on Friday, November 11. The Hornblower-to-International top-to-bottom blue run was open served by the Alpenglow six-person chair. A small terrain park was also open in the base area. No beginner terrain will be available.
"Thanks to the hard work of our employees, we're opening a full week ahead of schedule for our 60th anniversary season. We're so proud to have served as the local community's hub for winter adventure for the past six decades, and we can't wait to welcome our guests back for another season.

– Brent Tregaskis, Eldora's president and general manager
Just 20 miles west of Boulder and less than 50 from Denver, Eldora is the closest Ikon Pass destination to the Denver metro region, offering unlimited access on the Ikon Pass and free transportation from downtown Boulder on weekends. Eldora is part of the POWDR Adventure Lifestyle portfolio.