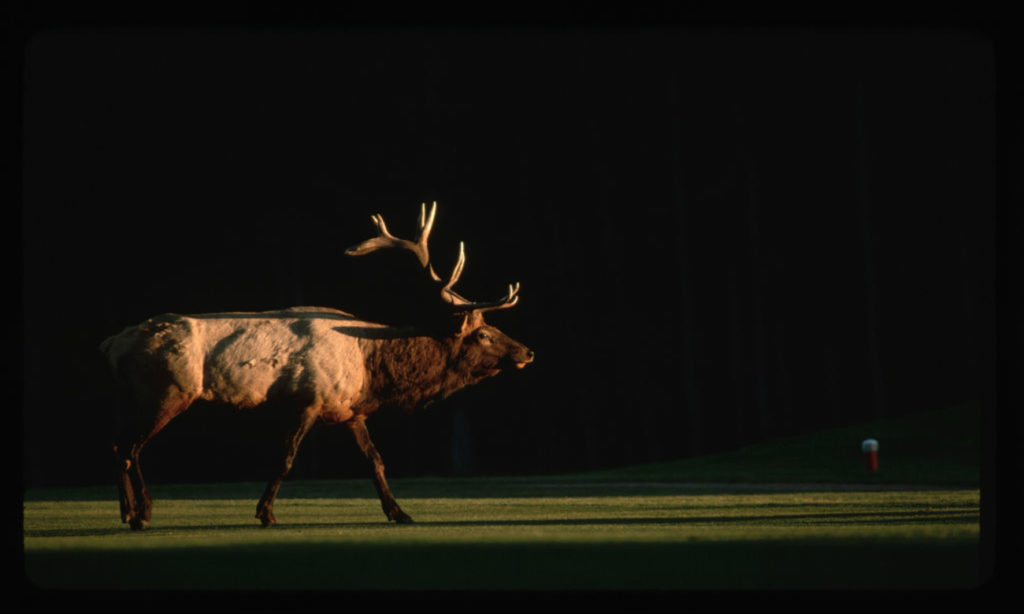 A bull elk nearly killed a man at a Colorado golf course over the weekend.
Golfer Zak Bornhoft was driving a golf cart at a golf course in Evergreen, Colo. when he was suddenly charged by a large bull elk and impaled by one of its antlers. 
One of the elk's antlers stabbed Bornhoft in the stomach, protruding through it and slicing off a portion of his kidney. Bornhoft was rushed to a local hospital, according to Fox 31 Denver.
Doctors believe that a slightly different placement of the antler would have killed him, CBS Denver reports. Bornhoft is currently at an intensive care unit at St. Anthony Hospital in Lakewood, Colo.
Bull elk gores man on Evergreen golf course https://t.co/kEvBlVspfm

— Channel 2 KWGN (@channel2kwgn) October 6, 2020