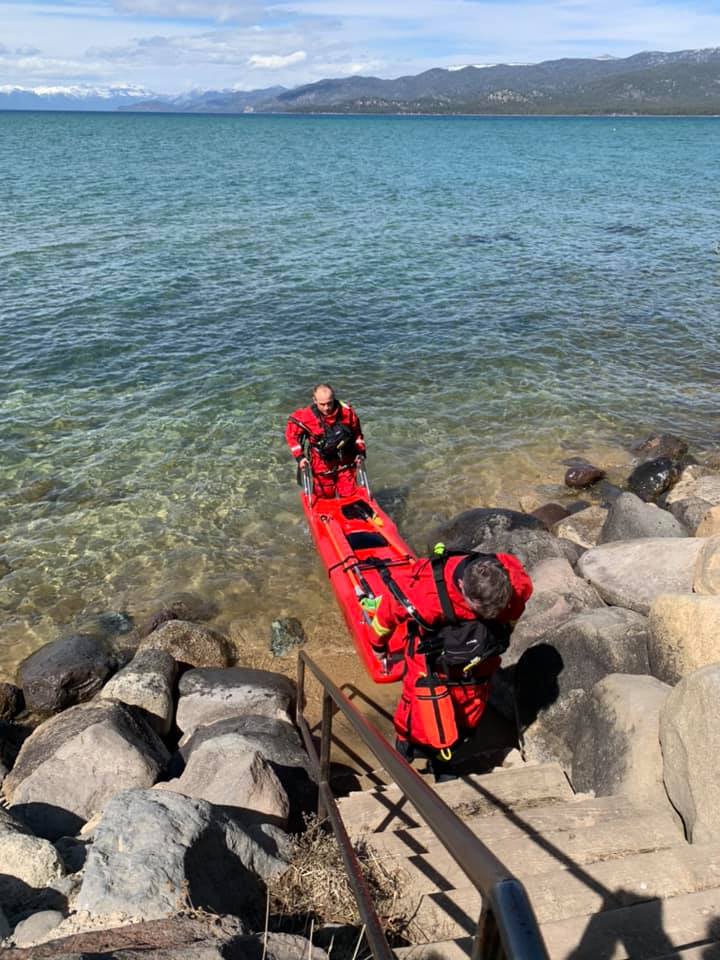 Wittnesses strolling along Regan Beach in South Lake Tahoe on Wednesday called 911 when they heard a man screaming for his life. Emergency responders showed up to rescue a man who appeared to have capsized his kayak out on the lake, several hundred yards away from where "the light blue water meets dark blue," according to the Tahoe Daily Tribune.
Rescuers then paddled out to the distressed man on paddleboards with a water stretcher and removed him from the freezing lake. The man was delivered to an awaiting ambulance which shuttled him to a nearby hospital. The South Lake Tahoe Fire Fighters Association wrote in a Facebook post:
"SLTFR units with SLTPD, the US Coast Guard Lake Tahoe and Tahoe Douglas Fire District Marine unit responded to a kayaker in distress off the shore of Regan Beach. Personnel were able to make it to the kayaker and removed him from the water with the Marine Unit personnel so that they could transfer the subject to an awaiting JPA Ambulance for transport to the hospital. The submerged kayak was retrieved from the water by the US Coast Guard unit and transferred to SLTPD."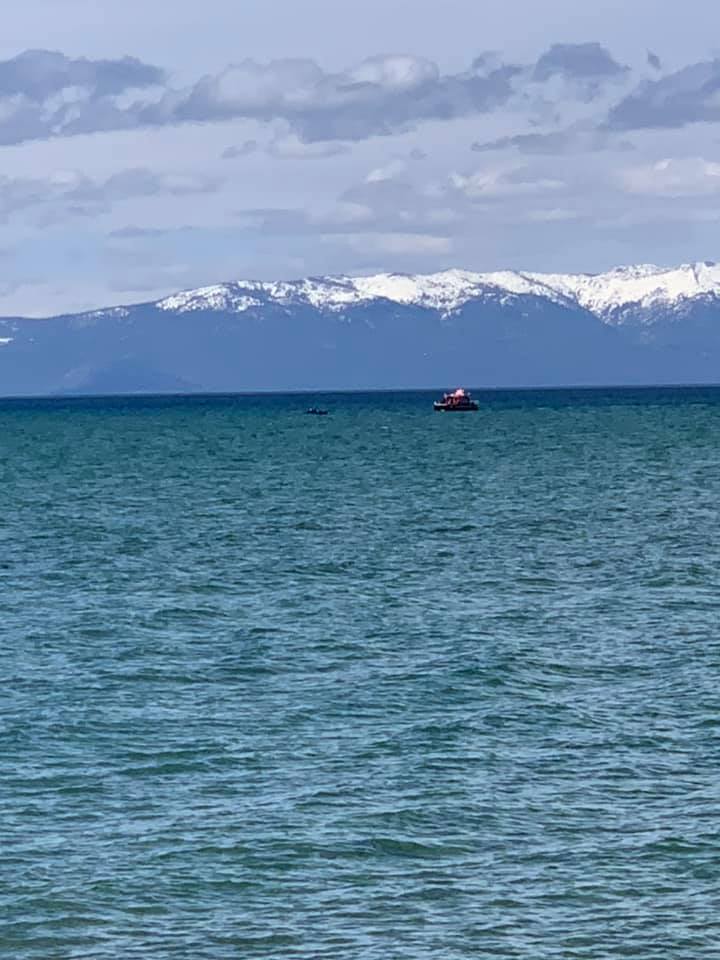 According to the Tahoe Daily Tribune, rescuers encountered rough, choppy waters, making their rescue attempt more difficult. This, emergency responders say, was likely the reason as to why the man's kayak capsized.
When they finally reached the man, rescuers discovered that he was not wearing a life jacket. The man had allegedly been in the water for about an hour before he was rescued.
When he got out of the water, the 35-40-year-old man was loaded onto a boat where he complained of unbearable coldness before being taken to shore and transported to a local hospital, the Tahoe Tribune reports.