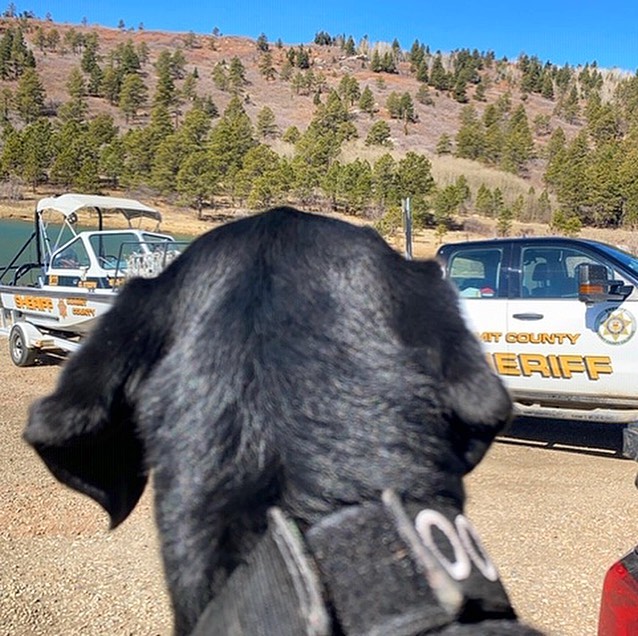 Sad news out of Trinidad, Colorado: a kayaker, who went missing on Monday, April 6, was found dead last week submerged beneath the waters of a local lake. Apparently, witnesses saw the kayaker capsize and then disappear, OutThere Colorado reports.
The kayaker's disappearance commenced what would turn into a multi-day search on North Lake, west of Trinidad, Colorado.  Search efforts conducted by Colorado Parks and Wildlife started promptly after an 11 AM report, continuing through Wednesday and utilizing multiple local departments.
Recovery teams located the kayaker's body via an underwater drone that had sonar, lights, and a video camera, along with a dive team. The unidentified man's body was given to a coroner at 3 PM on Wednesday, April 8.
The Summit County Water Rescue Team aided in the search and the Summit County Sherriff's Office said in a Facebook post:
"Our Special Operations Section and Summit County Water Rescue Team successfully recovered a drowning victim in North Lake in Las Animas County this past week. Our thoughts are with the victim's loved ones and community."
Official identification and determination of the cause of death will be carried out by the Las Animas County Coroner's Office.
Sudden immersion into a frigid body of water can result in cramping, shock, and loss of breathing control, which can lead to drowning. This is why wearing a floatation device like a life jacket is crucial while participating in water sports. Even talented swimmers and athletes can become quickly debilitated by the effects of cold water, leading to potential injury or death.
It remains unclear what safety devices the kayaker was using at the time of the accident.
As COVID-19 continues its spread in Colorado, the public is advised to avoid participating in risky activities that may cause additional stress on the healthcare system. Please stay close to home and participate in safe activities while practicing proper social distancing.