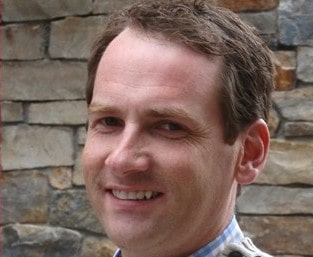 The now-former manager of an Idaho ski area allegedly groped five women, a man, and two children, in January, according to a criminal complaint filed in Valley County earlier this week, reports the Idaho Statesman.
Brad Larsen, who had been the general manager at Tamarack Resort since 2015 but has since resigned, allegedly committed sexual battery against seven individuals. According to the complaint, each of the batteries occurred on Jan. 26.
The court document alleges that Larsen touched five women, a man, a 17-year-old boy, and a 14-year-old girl without any of the victims' consent. He's accused of touching the women and minors on the buttocks, thighs, and chest, leading to each of the seven sexual battery charges. There is also a misdemeanor charge for "unlawful touching" for groping the man's pectoral muscle, the document alleges.
A statement from Tamarack Resort explained that Larsen resigned and is no longer an employee and that the resort was only just recently made aware of the charges and will cooperate with any investigations.
"While we are unable to speak to specific personnel matters, we can assure the community that we take seriously any conduct that impacts the safety, security, and well-being of our employees and guests. The behavior alleged in these charges is unacceptable," said Tamarack President Jon Reveal in a statement.
Before starting at Tamarack in 2015, Larsen had previously worked at Telluride Ski Resort, CO and Sugarloaf Mountain, ME.