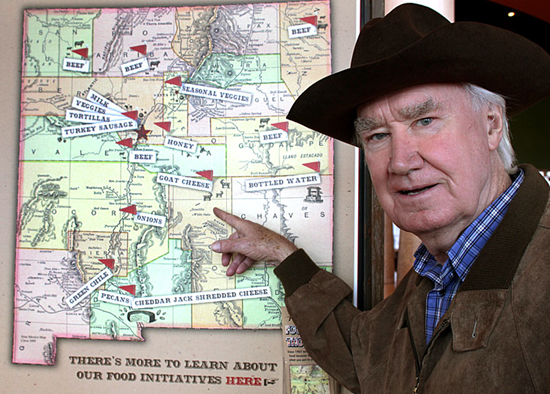 Antiquities dealer and author Forrest Fenn has passed away just three months after the decade long quest to find the $2-million treasure chest he buried in the Rocky Mountains came to an end. He was 90-years-old.
Police confirmed Fenn died Monday of natural causes at his home in Santa Fe, NM. Fenn's idea to stash some of his favorite things began years earlier when he was diagnosed with cancer and given just a few years to live.
Hundreds of thousands of people attempted to find the treasure chest hidden by Fenn in the Rocky Mountains and at least four lost their lives in its pursuit. Fenn announced on June 6th that one lucky person had located the chest and will claim its hidden treasure for themselves.
It all started when art dealer and former air force pilot, Forrest Fenn, revealed in his self-published 2010 novel, "The Thrill of the Chase", that he had buried a lockbox full of about 2 million dollars worth of gold, gems, and artifacts. The clues to the whereabouts of the treasure were hidden in a 24 verse poem that was included in the memoir. Many people quit their jobs and spent their life savings in the quest to find the buried treasure.
THE TREASURE HAS BEEN FOUND

It was under a canopy of stars in the lush, forested vegetation of the Rocky Mountains, and had not moved from the spot where I hid it more than 10 years ago. I do not know the person who found it, but the poem in my book led him to the precise spot.

I congratulate the thousands of people who participated in the search and hope they will continue to be drawn by the promise of other discoveries.

So the search is over. Look for more information and photos in the coming days.

– Forrest Fenn, June 6th 2020
After announcing that the riches had been found, Fenn had mixed feelings, saying he was a bit sad that the chase was over.
Fenn was raised in Temple, Texas, where his father was a school principal. His family spent the summers in Yellowstone National Park, where he and his brother honed their sense for adventure. Fenn spent nearly two decades in the Air Force, including his decorated service as a fighter pilot in Vietnam. After returning to Texas, he, his wife, and two daughters moved to Santa Fe.
As an art dealer, he hosted a virtual who's who of the rich and famous at his gallery and guest house, including Jackie Kennedy Onassis, Sam Shepard, Jessica Lange, and Michael Douglas, to name a few. Even in his 80s, he was known for throwing parties.