Teton County Search and Rescue officials are worried that plans to increase the skiable terrain by 50% at Grand Targhee Resort, WY will result in an increase in backcountry accidents.
The U.S. Forest Service recently accepted the resort's 147-page master plan for consideration, owner and General Manager Geordie Gillett said. It proposes new chairlifts, new restaurants, more snowmaking, a zip line, an aerial adventure course and more, reports the JH News and Guide.
"I know people are super sensitive to expansion," he told the News&Guide. "This thing is, this is in conjunction with the master plan we got back from Teton County, Wyoming, for the base area. All the pieces need to work well together."
The resort has been working on two development plans for several years. One is for the base area involving Teton County and a second for upper-mountain expansions involving the Forest Service.
But members of Teton County Search and Rescue are expressing concerns that the need for backcountry rescues will increase on the western side of the Tetons.
"It will open up a considerable amount of resort-accessed backcountry terrain, similar to Jackson Hole Mountain Resort," Teton County Sheriff Matt Carr said. "We will have to react to that. To remain proactive we have a cache in Alta where we store emergency gear. But it's the response time that's the challenge."
The Search and Rescue hangar in Jackson is 45 miles from Grand Targhee Resort. But Search and Rescue doesn't fly at night, can't fly in a snowstorm, and getting there by snow machines can take a couple of hours.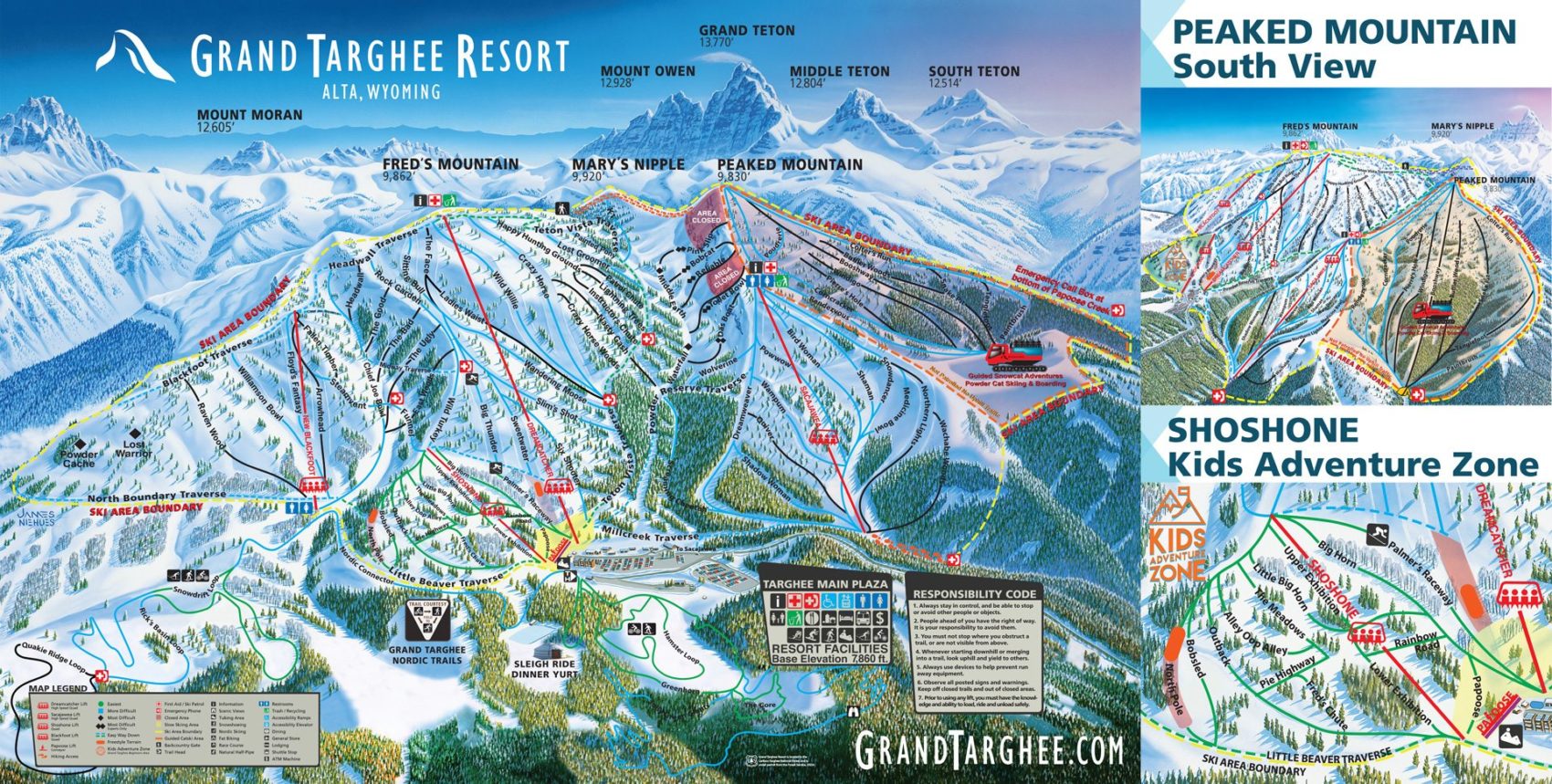 On the other hand, Gillett argued the expansion could make it safer for skiers in search of steeper terrain. The resort proposed expanding into South Bowl near Peaked Mountain by adding an eastern lift, a western lift, and a connector lift.
"Getting in there to mitigate the snow and manage it will provide more safety," Gillett said.
The plans are still a long way from approval though and need to jump through several hoops before work can begin. The resort has to submit its formal letter of proposal to the Forest Service. After that, it has to be accepted under the National Environmental Protection Act and pass an environmental assessment.
If everything goes as planned, the resort will double its number of chairlifts. The earliest work could begin is summer 2020, but summer 2021 is more realistic.