Brought to you by Grand Targhee Resort
Report from Saturday and Sunday, March 13/14, 2021
As the good doctor would say, strange shimmering tides cross the Tetons and Targhee in this month of March.
For yet another seemingly unbreakable stretch of days, high pressure and suntan temps have made Grand Targhee Resort THE hangout for the hot and shiny.
Night skies have either been infinity clear or at most partly cloudy, equating to crisp mornings of hard, fast skiing. That holds up until about half-past 10 when Earth's first and largest heat lamp begins to have its way with the snowpack.
By noon, it's a sunshine daydream in spring fling conditions, complete with tell-tale sloppy joe car parks.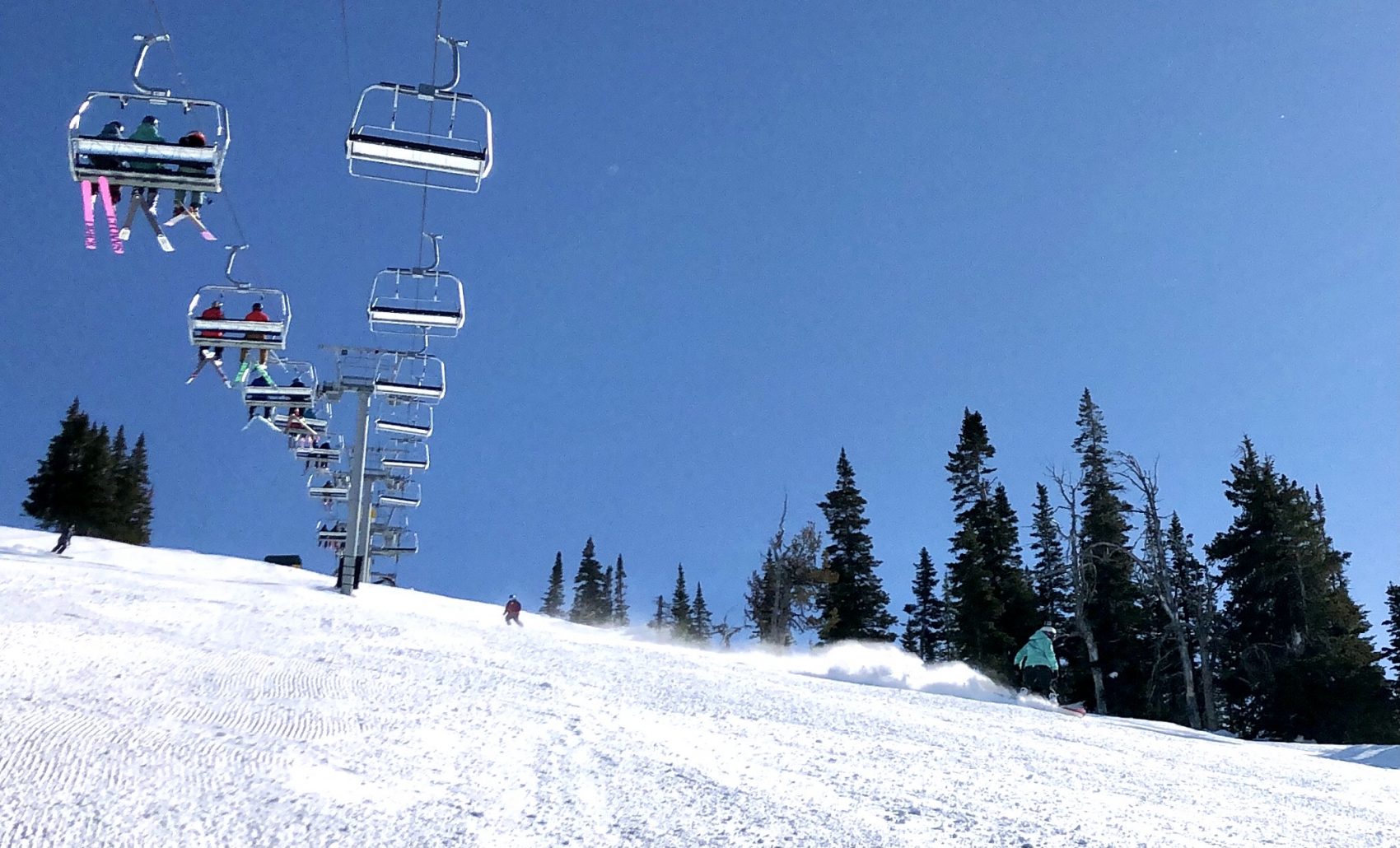 These days are naturally predisposed to pop, hop, have fun hot laps down Targhee's well-groomed trails. It's corduroy by morning and slough by afternoon, but both are all good regardless of hour.
For the off-piste aficionado, there's ample space to found among Grand Targhee's far-flung boundary edges. But know going into warm-up the knees well. The super surface is going to hold whatever form it froze in the night before. And it'll be a fair bit of teeth-grinding, chundereous, heavy-edge turns before the run is done.
Then, to state what is already plain: sunny days of hot dogs and ski bunnies are popular. By mid-day, the volume of skiing public and base area reggae beats will have swollen to parade balloon proportions. And while this lengthens lift lines it also adds a certain pleasant spice. After all, under such indulgent conditions, an out-going lad or lass is almost certain to enjoy a fine afternoon of (distanced) socializing.
Have fun out there!
Snow Numbers:
Forecast: