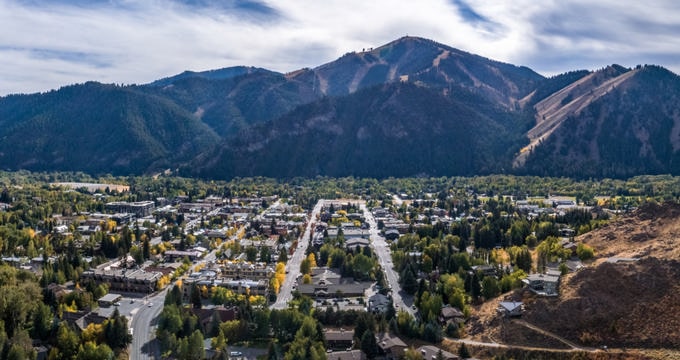 Blaine County, Idaho, a popular ski area destination, has one of the highest per-capita rates of confirmed coronavirus infections in America, according to Time.
Numbers today show that with more than 115 confirmed cases of coronavirus and two deaths, Blaine County has the highest rate of cases outside New York City and its surrounding counties. The state of Idaho has 310 confirmed cases and 6 deaths.
The county is home to Sun Valley Resort. Historical famous second homeowners and vacation regulars including Ernest Hemingway, Bruce Willis and Demi Moore, Tom Hanks and Rita Wilson, Arnold Schwarzenegger and others. 30,000 people arrive through the county's airport every winter.
Mayor of Ketchum, ID, Neil Bradshaw said his town is hoping for the first time in history that tourists don't visit.
"We are very much a rural community, but we're also an international community. We've had a continual flow of people in and out," he said. "We've always provided ourselves on providing a vibrant community. We've gone from being a vibrant town to a ghost town."
Across the country, other ski area counties are also struggling with the pandemic. Park City, UT also has high per capita infection rates. Eagle County, CO, home to Vail Resort, has had 187 confirmed cases and 2 deaths. In Austria, a class-action lawsuit has begun against a ski area that knowingly stayed open to tourists despite knowing about live coronavirus cases.
Colorado's governor ordered that anyone who's traveled to four of his state's resort counties self-quarantine for 14 days, after cases across the world from Mexico to Australia were linked back to resorts such as Aspen and Vail.