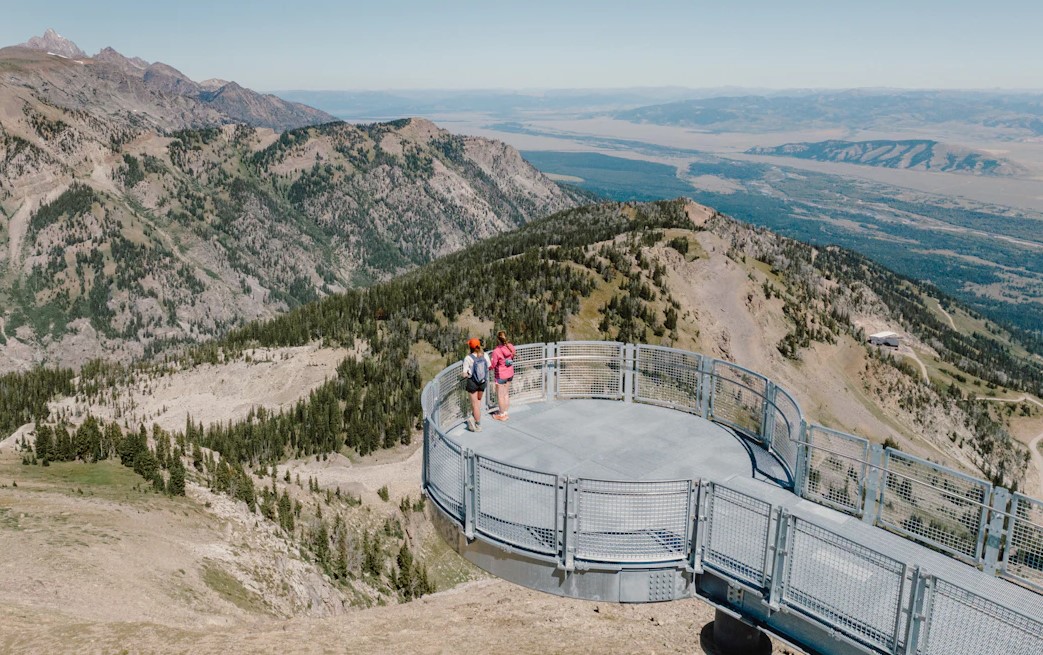 As if there weren't already enough activities and attractions at Jackson Hole Mountain Resort, now there is one more.
The Grand Teton Skywalk experience, which opened on September 1st, is an all-new viewing platform at the top of Rendezvous Mountain. It offers breathtaking views of the Tetons, the ski resort, and the valley below.
See the resort's announcement below on its Instagram page below:
The Skywalk is accessible by just a short walk from the top of the Aerial Tram, which takes you up to 4,139 vertical feet and is included with your sightseeing ticket.
The new Skywalk made me think of the Raven's Eye, which is a similar attraction at Whistler Blackcomb, BC. The Raven's Eye consists of a viewing platform with a cantilevered walkway that extends over 40 feet from the West Ridge. It has exhilarating 360° views well above Whistler Bowl.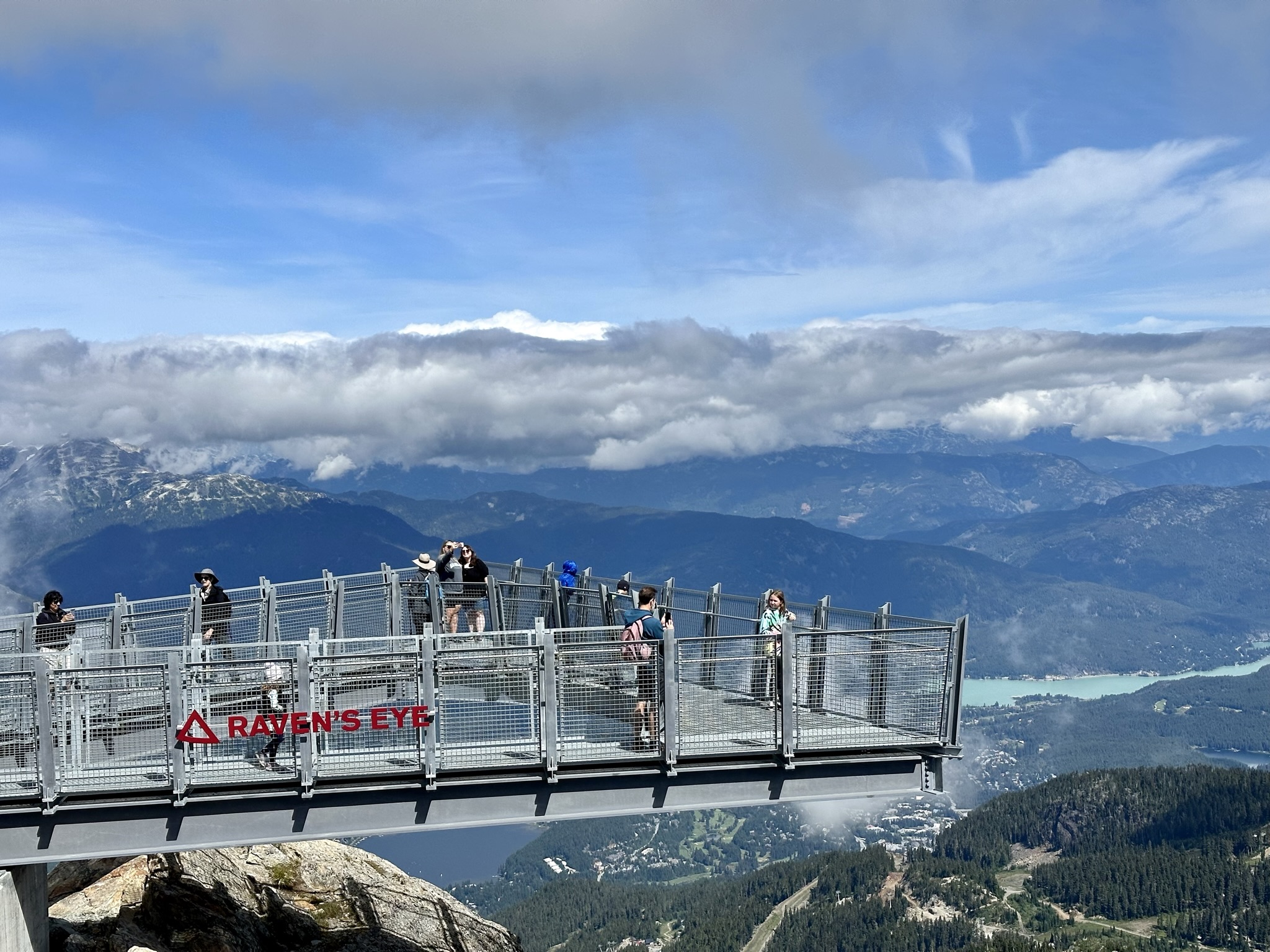 As opposed to the Raven's Eye, the Skywalk does have a support beam, which should help calm those who fear its structural integrity. It may not still be recommended for those with a fear of heights. Maybe just gaze out and enjoy the view without looking down.
Summer sightseeing will be open until October 8, 2023. With so many activities and the peak summer season over, now may be the perfect time to head to Jackson Hole to enjoy amazing hiking, great food, and explore the mountain.