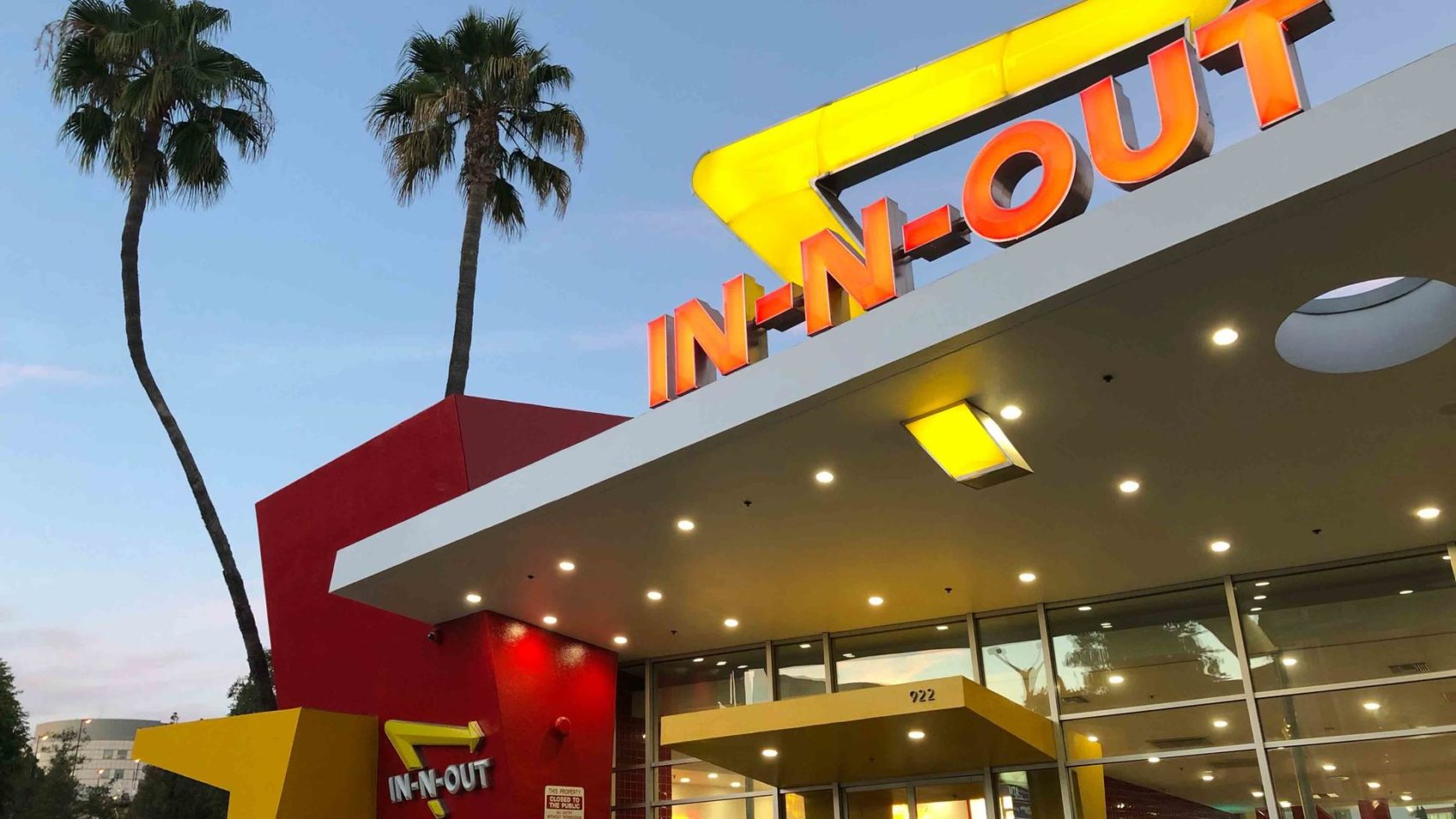 The highly anticipated opening of the first In-N-Out Burger in Colorado just got a step closer as the company continues to proceed with construction during the coronavirus lockdown.
A sign was erected this week stating "Here Soon" at the construction site of the popular California based burger chain's latest restaurant. The site is southeast of InterQuest and Voyager parkways in the Victory Ridge mixed-use development.
In-N-Out Burger announced its expansion into Colorado over 2-years ago. The restaurant at Victory Ridge would be a 4,772-square-foot building with a single-lane drive-thru long enough to accommodate nearly 30 vehicles. The company is also building a huge 100,000 sqft distribution center in Victory Ridge. In-N-Out is in the initial stages of work on restaurants in Aurora and Lone Tree, according to Carl Arena, In-N-Out's vice president of real estate and development.
"Work continues at a good pace at our Colorado distribution facility and store projects but, because of the amount of construction that still needs to take place at both, it isn't yet possible to nail down a precise opening date, or even an opening month. Once we begin construction on a new location it usually takes us about six months to build the restaurant and open for business."

– Carl Arena said in an email to The Gazette
The restaurant will employ up to 90 people. Its parking lot would have room for 47 cars as well as a drive-through lane with room for 26 cars. Opening hours would be from 10 am through 1 am Sundays through Thursdays and from 10 am to 1:30 am Fridays and Saturdays.
"In-N-Out cooks all of its burgers and fries to order — nothing is pre-cooked and there are no cooked food holding bins. This restaurant will be equipped with three burger grills. Two grills will operate at all times, and activation of the third grill will be done in response to high dine-in or, more typically, high drive-through demand … "
In-N-Out Burger first launched in 1948 in Los Angeles and has long been notorious for long drive-thru lines filled by hungry, mouth-watering customers that love their simple, yet enticing menu. In-N-Out delivers food fresh daily to its restaurants instead of freezing it, making it fresher and more popular than other popular fast-food chains. As a result, hoards of fans swarm the restaurants, especially when they open in new markets. In-N-Out now operates more than 340 locations spread across California, Texas, Arizona, Nevada, Oregon, and Utah.