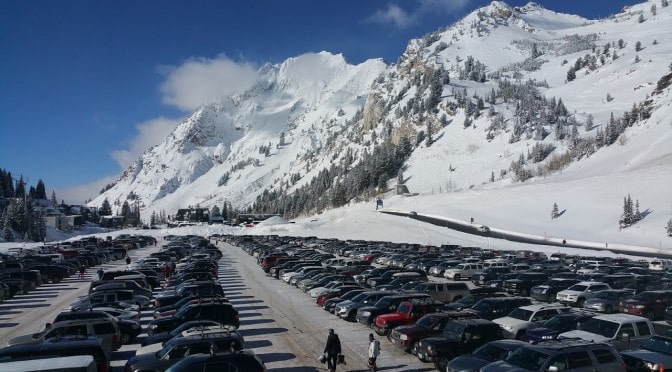 Salt Lake County, Utah, just announced that penalties for parking violations inside of Big and Little Cottonwood Canyons will be increased this coming winter in hopes of incentivizing people to conform to parking regulations. The fine for a parking violation used to be $25, but will now be anywhere from $75 to $150, depending on the violation. The increase in penalties will go into effect from November 1, 2023. 
The county's social media post stated that these new policies are "one step to protect safety and keep traffic flowing." The traffic problems in the canyons home to Utah's premier ski resorts have been a major area of concern for local skiers and snowboarders. After releasing the announcement on social media, there was a lot of feedback expressing concern that this action simply is not enough to solve the problem, with many mentioning that the bus system needs to be fixed.
Regardless of whether or not you think these new policies are enough, make sure that the next time you head up to any of the resorts (Snowbird, Alta, Solitude, Brighton) or plan to go and venture out into the backcountry, you abide by all the parking regulations to avoid the increasingly more expensive penalties.
The violations where we will see the rise in penalties include:
Parking outside the white line

Parking in a NO PARKING zone

Parking in avalanche zones
Attached below is the announcement Salt Lake County posted on its Instagram page: