Jackson Hole Mountain Resort is reveling in an outstanding winter.
Living up to its reputation as a premier destination for skiing, snowboarding, and powder snow; Jackson Hole in the Teton Mountains is riding a wave of storm cycles where each day continues to be better than the last.
We brewed the coffee extra strong to fuel a plan of early mornings at our favorite resort on the east flanks of the Tetons. Forecast models were looking good and besides, conditions leading up to March have consistently been wonderful, full-stop. It's one of those 'win-win' scenarios that you cross your fingers for before sleep, and it's become the reality at Jackson Hole Mountain Resort.
And then comes an amazing surprise: everybody else seems to have slept in. Turning-up to the car park suitably early, we anticipated at least a light crowd of happy-go-lucky kindred spirits. But instead Jackson Hole was as quiet as it was comfy. Of course, that was to change over the course of the morning (like the flip of a switch, actually) but that doesn't lessen the special 'gem' of enjoying first tram with a few chill locals or excited visitors.
It was an unexpected feeling like a best-kept-secret, and we appreciated every once of it.
With powder snow having collected very recently and fresh snow falling on us in real time, it really was all-good, everywhere. You couldn't miss.
Every inch of Jackson Hole's 2,500 rip-able inbounds acres sprawling over 4,000 vert feet of terrain was pure joy; plain and simple. And here's the icing on the cake: the incredible region has already received over 400 inches of Wyoming white gold over the '22/23 winter season.
With conditions this good, it's perfectly perfect to simply blast-off any which way without a care. That said, it should also be noted that our ski brothers and sisters will of course catch-on pretty quick so, yes, strategy comes in hand eventually.
We worked a systematic plan of cycling across the mid-mountain zones while sussing-out the surrounding traffic. And to our delight we sure did find a fun little segment that the skiing public seemed to be missing. And we posted-up there for as long as the legs could stand it.
For those keen to join in on the fantastic sessions going down at Jackson Hole these days, we might only make mention that the wise plug-in to the resort's ticketing reservation system. This means the 'in-the-know' purchasers of daily lift tickets as well as skiers or snowboarders on the IKON or Mountain Collective passes are wisely reserving ahead all the dates they feel like dancing at Jackson's premier powder snow party.
You get the access, without even a whisper of hustle nor bustle.
And during a season this good, to plan ahead offers obvious benefit. The time spent standing in-line is whittled-down to zero while the tally of all-time days climbs like snowfall totals.
No time like right now to catch the 'buzz' at Jackson Hole Mountain Resort!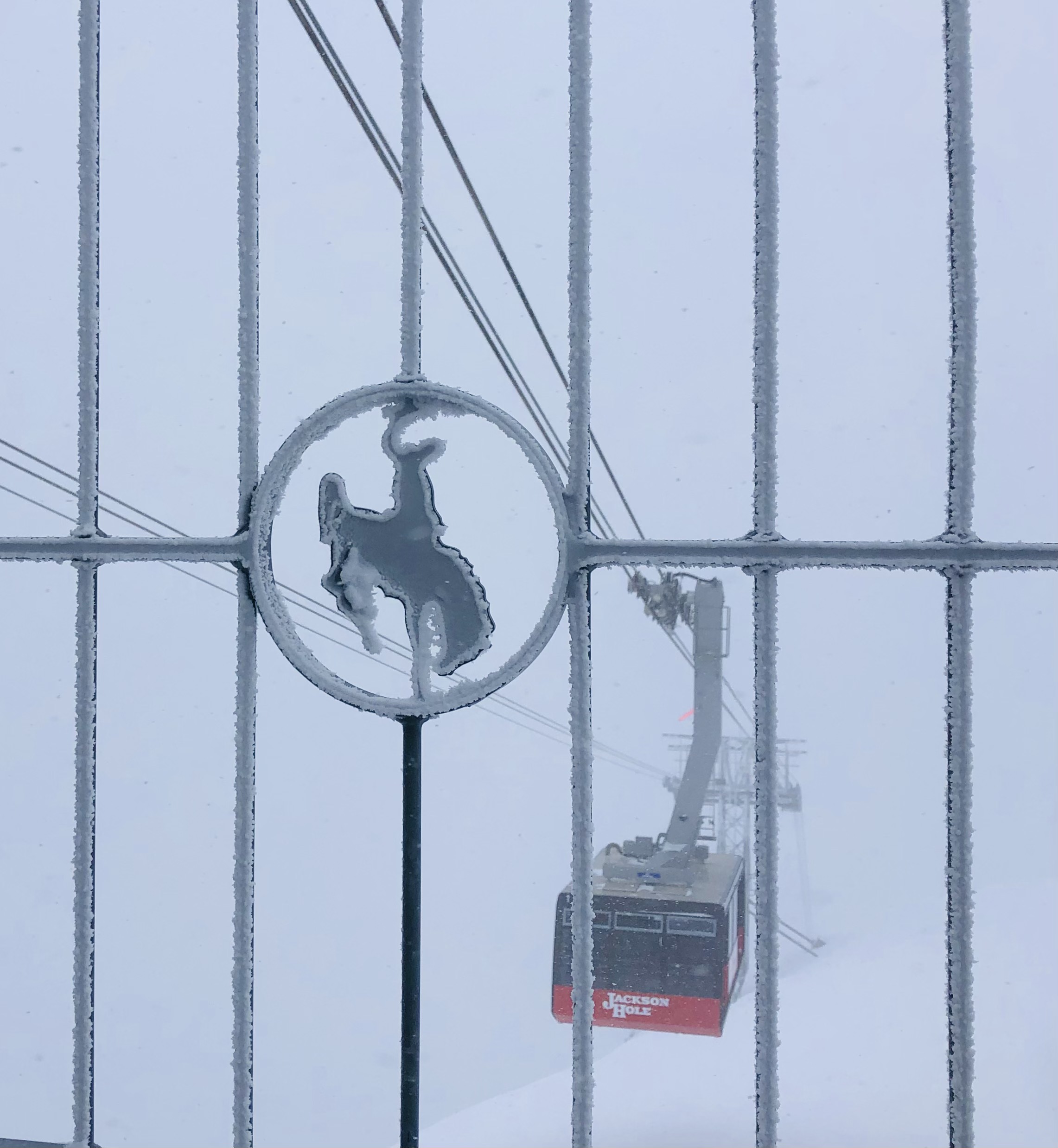 SNOW NUMBERS

5-DAY OUTLOOK