What an incredibly snowy few weeks in California, especially Mammoth Mountain. 16″ of fresh snow in the last 24 hours has taken the total snowfall received at the summit over 800″.
800″. 67-feet. That's enough to bury three and a half giraffes standing on each other. Or ten Michael Jordans. Or fourteen Danny DeVitos. It's more than the length of a bowling lane.
Well known for its extended spring seasons, Mammoth has a long tradition of operating well into the summer months but has never announced an extension of this time this early in the season. Yesterday the resort announced it would stay open through AT LEAST July. In short, this will likely be the best spring skiing and riding the eastern sierra has ever seen.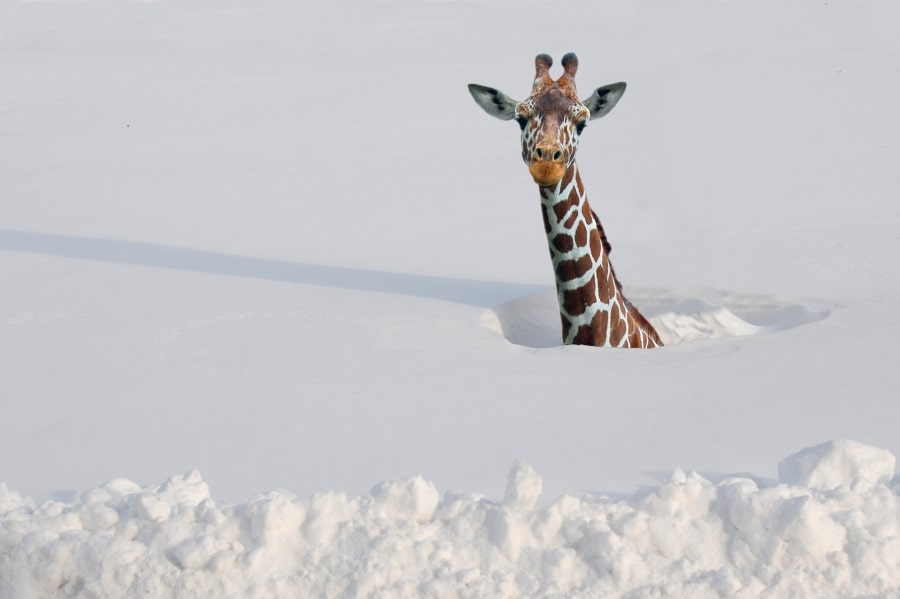 Mammoth is the only ski resort on Earth in the 800-club and has North America's deepest snowpack.
The official reading at Mammoth Lodge is 646″. The record is 668.5″ set in 2010/11. Right now, it's not a question of 'if' but 'when.'
Mammoth has only reached 600″ of snow once in the last ten years. In 2016/17, they got 617.5″ of snow.
The world record for a ski area is 1,140″ at Mt. Baker ski area, WA, in 1998/99.