Mammoth Mountain, CA's upper mountain just broke 600″ of snowfall for the season. Their website is showing 646″ at the summit, with many more feet in the forecast.
646″. That's 54 feet of fresh snow this season. Incredible…
500″. 42-feet. That's enough to bury a Brachiosaurus. Or three giraffes stood on top of each other. Or eleven Danny DeVitos.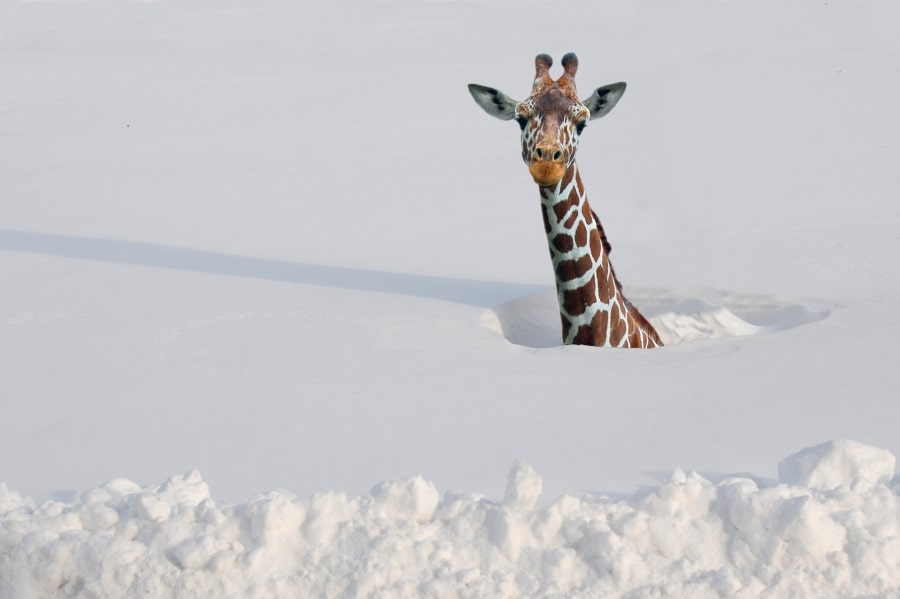 Mammoth is the only ski resort on Earth in the 600-club.
They're sitting at 646″ of snow at the summit already this year, and also have the deepest snowpack in North America.
Mammoth has only reached 600″ of snow once in the last ten years. In 2016/17 they got 617.5″ of snow. The all-time record is 668.5″ set in 2010/11. It's highly likely we'll see them beat that?
Operations this morning will be limited due to high winds and avalanche mitigation.
Snow. The snow could be heavy at times. Steady temperature around 11. Wind chill values as low as -14. Windy, with a southwest wind 30 to 35 mph, with gusts as high as 50 mph. Chance of precipitation is 90%. Total daytime snow accumulation of 14 to 20 inches possible.

10:00 AM: Main Lodge is CLOSED for the day. We are seeing winds speeds increase across the mountain. At this time Chair 21 is within 30 min or less. Lift Maintenance is assessing Roller Coaster (4) to see if we can get it spinning.