When you think of a mother/daughter trip, a beach getaway or a fancy hotel stay most likely come to mind. However, for two Icelandic women, their idea of quality time together was a little different. Iðunn Bragadóttir and her 20-year-old daughter Þóra Dagný Stefánsdóttir chose to hike across the entire country of Iceland.
The ambitious plan came to fruition after Þóra's plans to travel overseas were canceled due to COVID. Having hiked the 800km Way of St. James in Spain with her mother five years ago, she decided that her new summer plan would be to trek across their homeland together. Over the course of 32 days, the two women hiked 786 km starting at the westernmost part of the Reykjanes peninsula in Southwest Iceland and finishing on Langanes Point in Northeast Iceland. While there are various routes to take, their approach is one of the longest possible ways to traverse Iceland.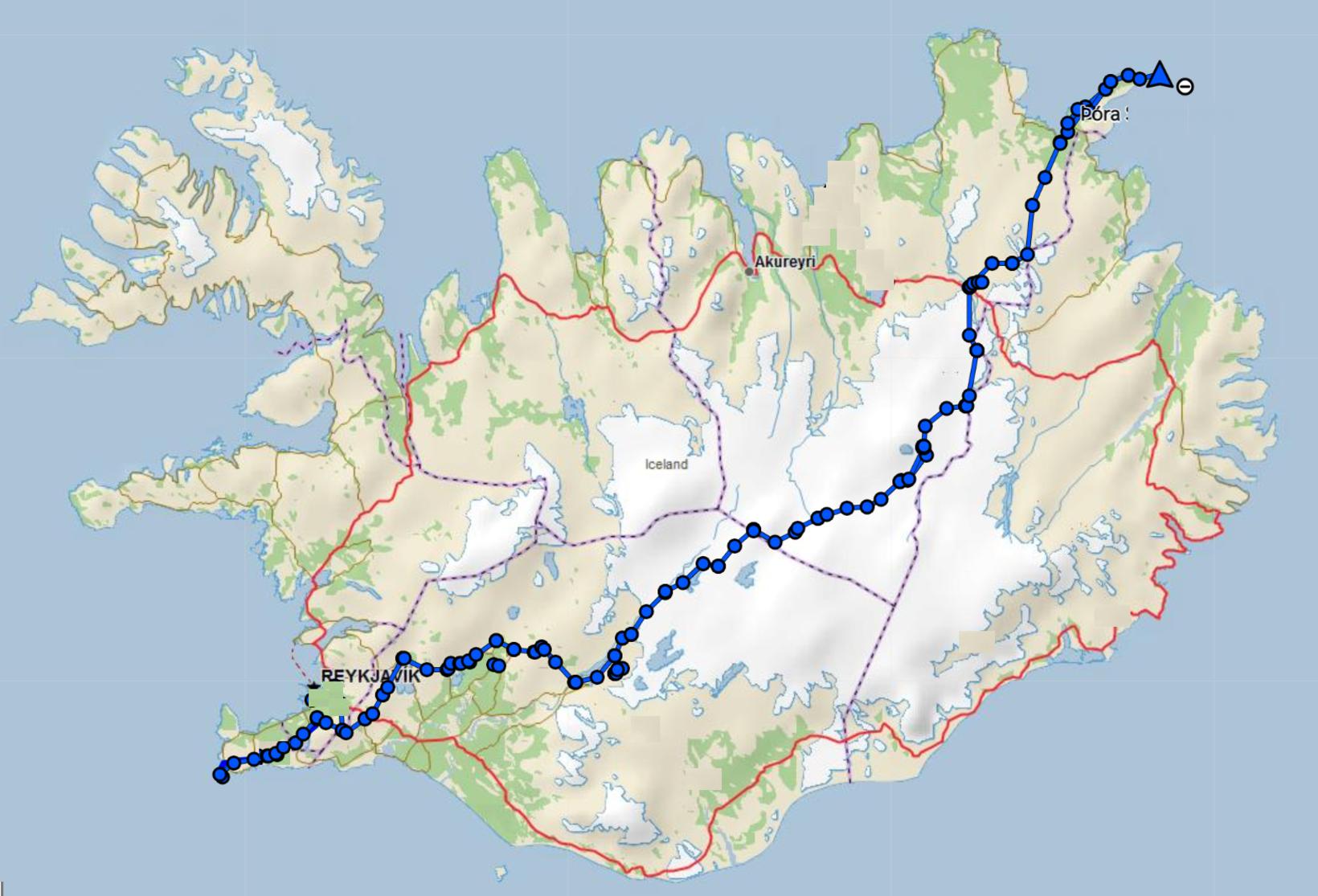 A typical day for them along their journey involved 16 to 40 km a day, which would average anywhere from 7 to 12 hours of hiking per day. Each day differed, depending on the weather and terrain, with some days involving multiple outfit changes due to heavy rain. The most difficult section for them was crossing a highland plateau known as Sprengisandur, which is the longest stretch between the South and the North. Characterized by strong winds and endless sand dunes, the combination made for a challenging experience, noted the women.
In order to keep their pack weights down, they focused on carrying only the amount of food they needed for several days at a time. When the time came to replenish, Iðunn's husband would meet them at different points along the way with supplies. They were also surprised to find the majority of the route they took had available guesthouses and huts for overnight lodging, only having to camp when necessary. Recounting the trip, Iðunn remarked, "The whole experience was amazing. It's going to be one of those trips we'll remember for the rest of our lives."