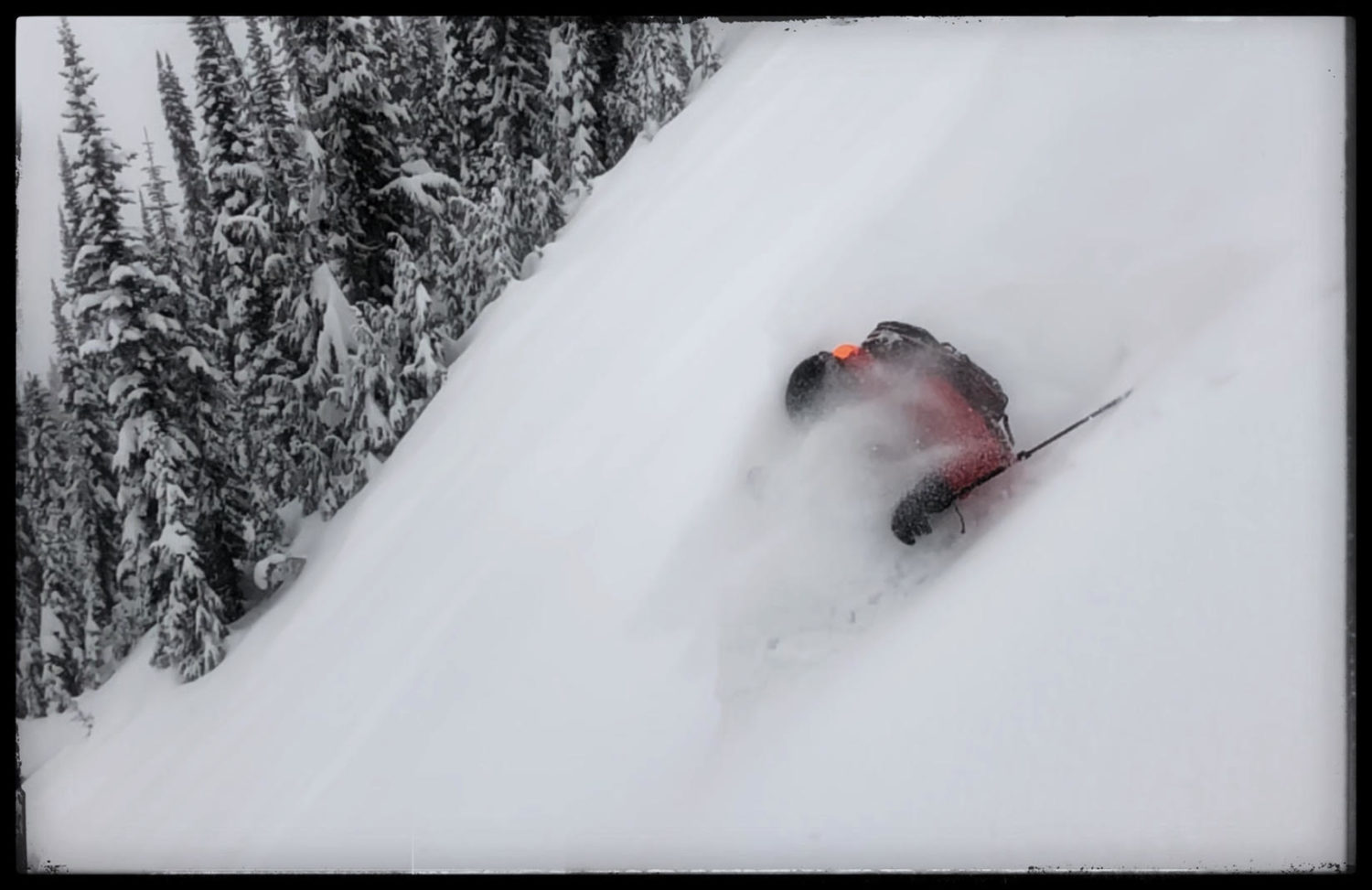 Mustang Powder Cat Skiing (Near Revelstoke BC) has received 39 cm (15″) of new snow in the past couple of days.  
Their road building ninja Mike Parsons has been busy building snow roads – and it looks as if there will be really good skiing when we start operating Dec. 1.   
More snow is forecast for the upcoming Monday to Thursday.  
Mustang's snowpack at the lodge is currently at 128 cm ( 4' 2").
MUSTANG POWDER CAT SKIING
DISCOUNT DATES & PRICES:
"We have some availability of a few seats on the following early season dates where we have discounted (Canadian dollars are about .78 of US dollars)." – Mustang Powder Skiing
December 1st-3rd, 2018       
Three days of guided cat skiing – all inclusive remote lodge package with meals and accommodation etc     
$750 CAN ($566.5 USD) per day (Discounted from $850/day)
Come to the lodge on the afternoon of Nov. 30
December 4th-6th, 2018       
Three days of guided cat skiing – all inclusive remote lodge package with meals and accommodation etc
$850 per day
Come to the lodge on the afternoon of Dec. 3
MUSTANG POWDER CONTACT:
Check out our website:    
To receive more information or book into one of these powder skiing holidays please contact our office: