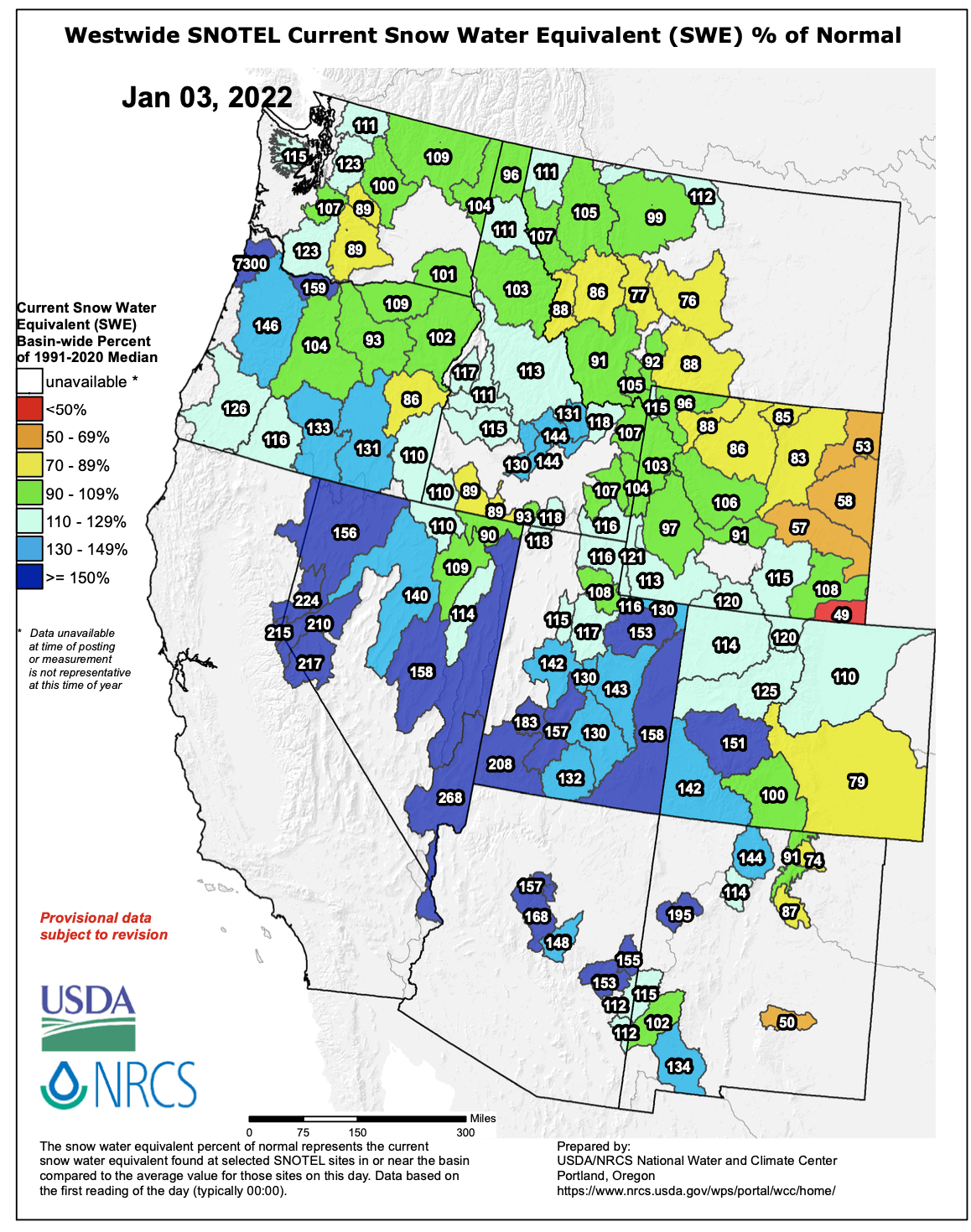 The Western US is currently buried in snow. Happy New Year everyone.
Nearly every ski zone in the Western US is sitting on an average or above snowpack according to a chart shared by the US Department of Agriculture. Right now, Lake Tahoe has 215% of its average snowpack after getting over 200″ in December—the snowiest December on record for many of the region's ski resorts like Palisades Tahoe, which got 124″ (10 feet) from the last storm alone.
Spots in Colorado, Oregon, Utah, and Arizona are at over 150% for their current snowpacks. Even the mountains around Los Angeles have snow.
More snowfall is expected across several states this week. Keep it coming!