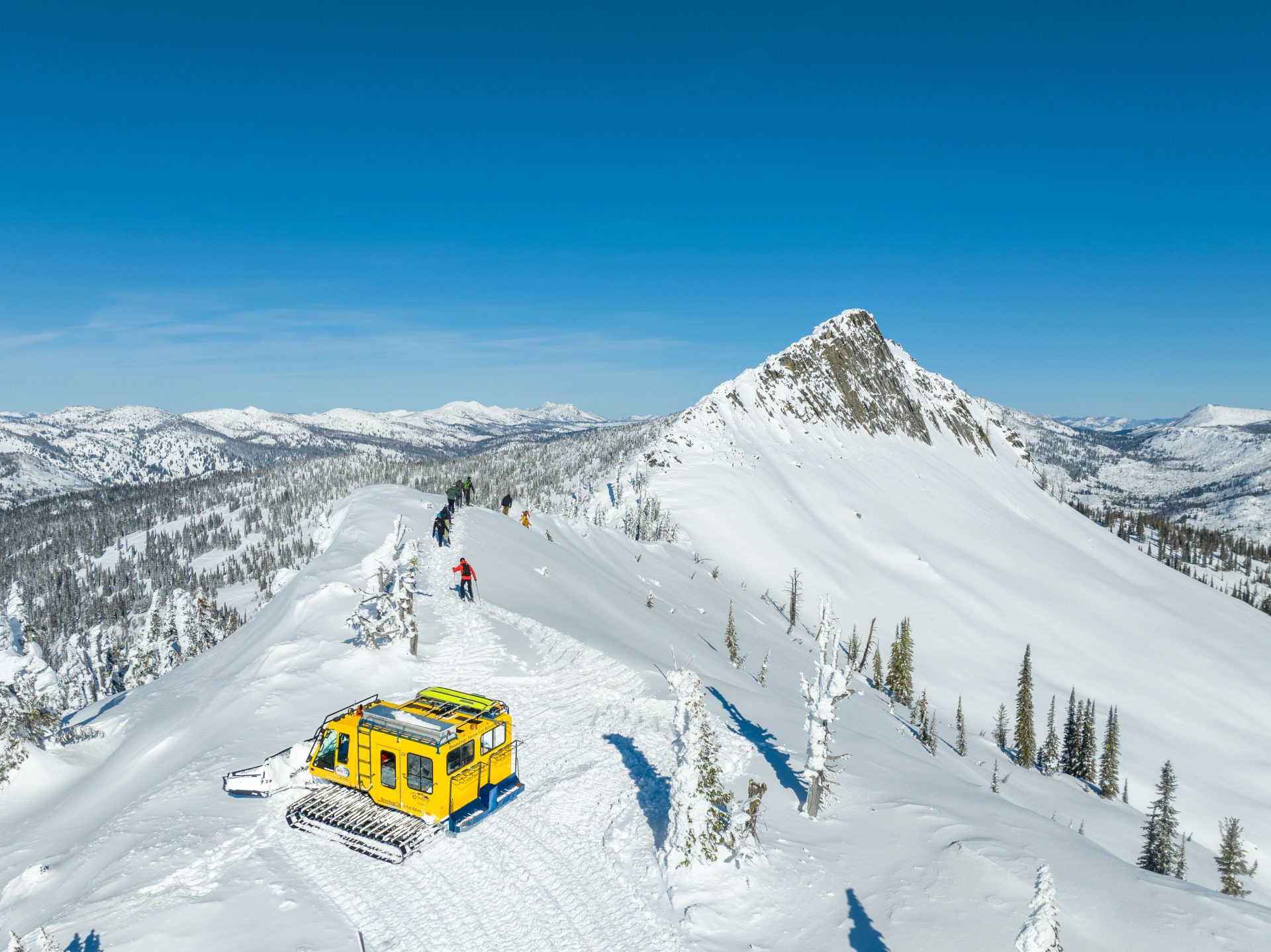 McCall, ID (Tuesday, September 26, 2023) – Brundage Mountain Resort's 10-year improvement plan will deliver meaningful improvements in mountain access and convenience for the 2023-24 winter season.
A swift six-minute base-to-summit ride will greet skiers and snowboarders at Brundage Mountain Resort this winter after the 32-year-old Centennial Triple Chair was replaced with a high-speed detachable quad.
The new "Centennial Express," a Doppelmayr 4CLD, will cut the ride time from 16 minutes to just six minutes. The upgrade gives Brundage Mountain a total of two high-speed quads on the resort's front side, which will ease congestion during the arrival process and balance skier traffic across the mountain's 1920 acres of terrain.
"We're constantly focused on improving all aspects of the guest experience as Idaho's skiing and snowboarding community continues to grow," says Brundage Mountain General Manager, Ken Rider. "The investments we're rolling out this season will make a huge impact on some of the biggest pinch-points we see during our busiest days and the new lift will boost the fun factor all season long."
In addition to the new lift, Brundage Mountain Resort has adopted a new point-of-sale system that uses RFID technology. Each guest will be issued an RFID card, which can be loaded and re-loaded with season pass or day ticket products online, allowing for straight-to-lift access for years to come.
The new system boasts a vastly improved online interface that is more intuitive and user-friendly. In addition to streamlining the season pass and ticket purchasing process, the system provides a more efficient way to make reservations for the resort's signature guided Snowcat Adventures, which are offered on 18,000 acres of pristine backcountry terrain.
Those looking to book a private snowcat can now view a calendar showing availability in real time. www.brundage.com/snowcat
Brundage Mountain Resort is also working to expand the free shuttle service between McCall and Brundage Mountain.
Brundage partners with Mountain Community Transit to provide the service. This year, the partners are targeting seven-day-a-week operations during the winter season. Prior to this season, it was offered five days a week during peak season and three days a week during off-peak periods.
"Providing a more consistent schedule will make it easier for guests to use the shuttle on a more regular basis, which should help ease congestion in parking lots on our busiest days," says Rider.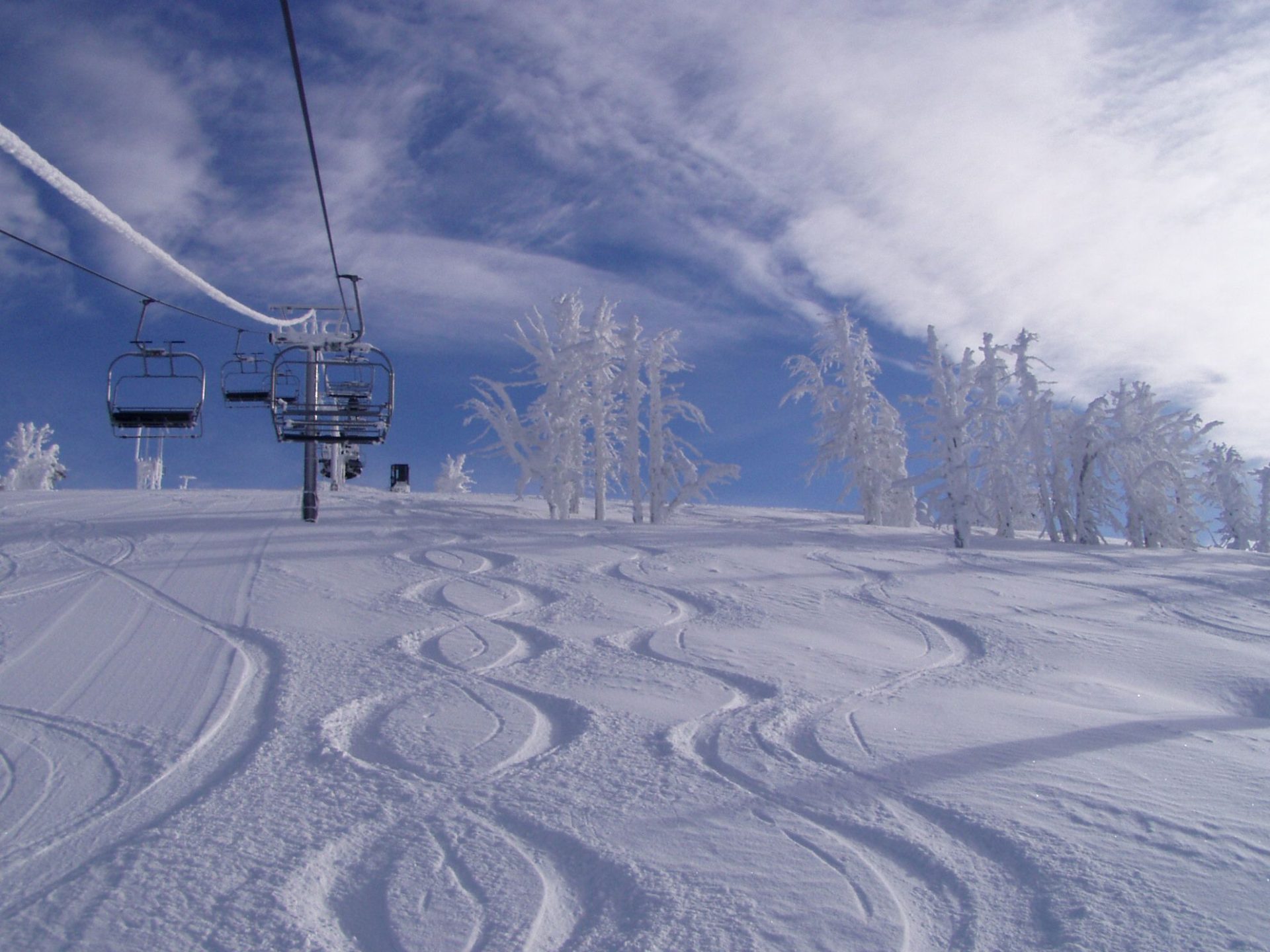 Other improvements for this season include recontouring the Easy Street area to increase terrain-based learning opportunities, along with the removal of hazard trees around the Centennial lift line and annual brush-cutting efforts to prep slopes for the possibility of an earlier opening.
Brundage Mountain Resort announced a $25-$30 million ten-year improvement plan in 2021. Last year, the resort constructed a modern Mountain Patrol building, which encompasses 2,800 square feet and a state-of-the-art first aid facility. The resort also expanded employee housing opportunities with several new projects, including the "Meadows Haus", a historic schoolhouse in New Meadows that was refurbished to provide housing for 17 employees. The resort also contributed to a public/private/non-profit partnership that created the new 6.4 mile Brundage to Bear Basin (B2BB) Bike Trail, which opened in early July of this year.
Other projects currently underway include:
A new 17,000-square-foot Mountain Adventure Center will provide efficient access to tickets, guest services, reservations, rentals, retail, the Mountain Sports School, restrooms and a coffee shop – all on one level. Crews broke ground on the MAC in spring of 2023 and the thoughtfully laid-out building – just steps from the BlueBird Express chairlift – is expected to be completed by the 2024-25 winter season.
Boise-based RSCI Construction laid the groundwork for the new Northwoods neighborhood this summer, installing road, water and sewer infrastructure that will serve a 37-acre ski-in-ski-out development that consists of 21 single family homes and 11 cottages tucked in into the woods just off the Lower Rodeo ski run.
"Brundage Mountain's owners and management are all passionate about skiing and snowboarding, so we were able to prioritize improvements that will have an immediate impact on how our guests experience the mountain." says Rider. "We think the Centennial Express will be a true game-changer, and this is only the beginning of many more great things to come."