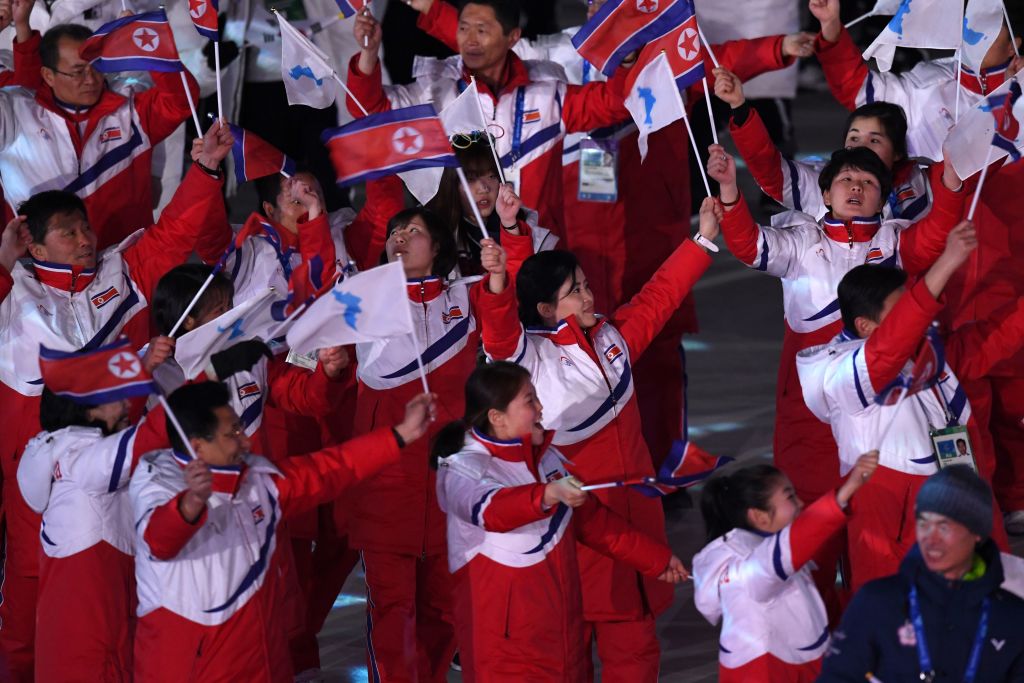 The International Olympic Committee announced Wednesday that North Korea will be banned from the 2022 Beijing Winter Olympics. The decision came after North Korea chose not to participate in this summer's Tokyo Olympics, according to the IOC.
The IOC executive board's decision bans a North Korean delegation from entering the Beijing Games, which are set to begin in less than five months. North Korea's suspension also excludes the nation from receiving financial or programmatic support from the IOC for the next 15-plus months. NBC Sports reports that North Korea was the only one of 206 National Olympic Committees to withdraw from the Tokyo Games. The country decided in March not to send athletes to Tokoyo in order "to protect our athletes from the global health crisis caused by the malicious virus infection."
Although the IOC hasn't issued an official statement or even mentioned the topic, North Korea's government is actively violating the human rights of its citizens, according to the U.S. Department of State. Whether the ongoing human rights crisis in North Korea had an influence on the IOC's decision to ban North Korea from the Beijing Games is not known at this time. The Beijing Winter Olympics are set to start on February 4, 2022, and run until February 20.
IOC Press Release: IOC Executive Board suspends NOC of Democratic People's Republic of Koreahttps://t.co/JWdHqW004S

— IOC MEDIA (@iocmedia) September 8, 2021