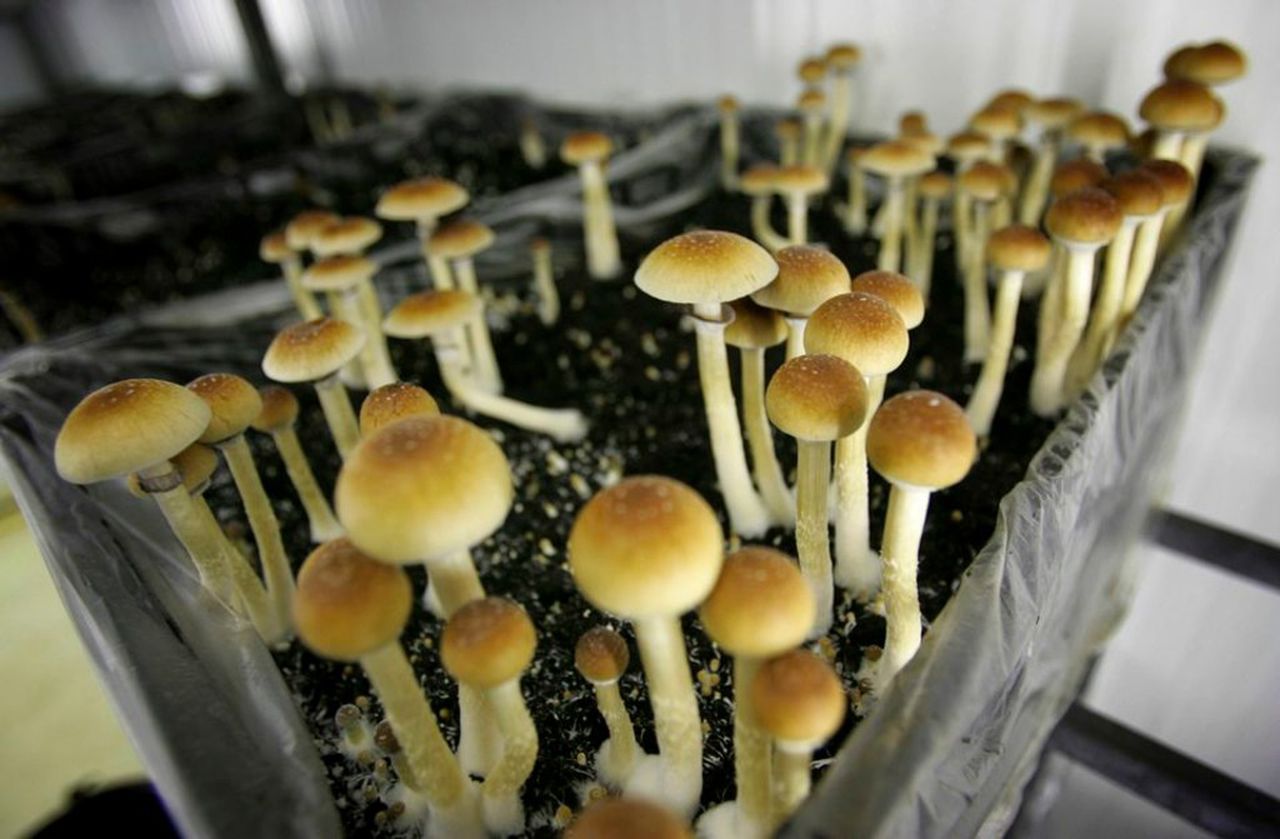 The election is still up in the air but that didn't stop voters from approving the decriminalization of all drugs in Oregon, psychedelics in Washington D.C., and the legalization of marijuana in New Jersey, Arizona, South Dakota, Mississippi, and Montana.
It's a major blow to the war on drugs.
Decriminalized drugs in Oregon
Voters in the state of Oregon voted in favor of Measure 109, which allows for patients 21-and-over to buy, possess, and consume psychedelic drugs at "psilocybin service centers," under the supervision of trained facilitators, while Measure 110—which decriminalized personal possession of drugs like heroin, methamphetamine, LSD, and MDMA—also passed with 60 percent of votes in favor, Rolling Stone reports. Measure 110 includes the establishment of a drug addiction treatment program funded by Oregon's marijuana tax revenue.
Oregon has become the first state to decriminalize all drugs. Instead of criminal charges or jail time, anyone found with small amounts of illegal drugs will be subject to a $100 fine or a 'health assessment' in a rehab facility. pic.twitter.com/ifAuF9rsKh

— NowThis (@nowthisnews) November 4, 2020
Measure 110 is the first instance of the decriminalization of psychedelic substances MDMA and LSD in the country. MDMA is the psychedelic substance that people are arrested for most in the U.S.—more than the plants, fungi, and cacti in the Decrim Nature initiatives, according to Rolling Stone. The new measure will give the Oregon Health Authority the power to grant and revoke licenses associated with psilocybin therapy. Under Measure 110 the first psilocybin clinics are expected to open by January 2023.
Decriminalized psychedelics in Washington D.C.
Denver was the first U.S. city to decriminalize psychedelic mushrooms in 2019 until Tuesday night. Now, Washington D.C. has passed Initiative 81 which decriminalized the cultivation and possession of "entheogenic plants and fungi." However, in both Denver and Washington, D.C., it is still illegal to sell psychedelic mushrooms.
Far-Out: Washington D.C. Voters Approve Ballot Measure to Decriminalize "Magic Mushrooms" https://t.co/vwwJjzMwXP

— John Colascione 🇺🇸🇺🇸🇺🇸👍👍👍 (@John_Colascione) November 4, 2020
Marijuana legalization in 5 states 
Voters in New Jersey, Arizona, Montana, South Dakota, and Mississippi approved of measures and initiatives to either legalize marijuana entirely or, like in Mississippi, approve the introduction of a medical marijuana program. 15 U.S. states have now legalized marijuana in some form.
New Jersey, Arizona, Montana, and South Dakota all voted to legalize recreational marijuana https://t.co/IKf5t2mbms

— BuzzFeed News (@BuzzFeedNews) November 4, 2020