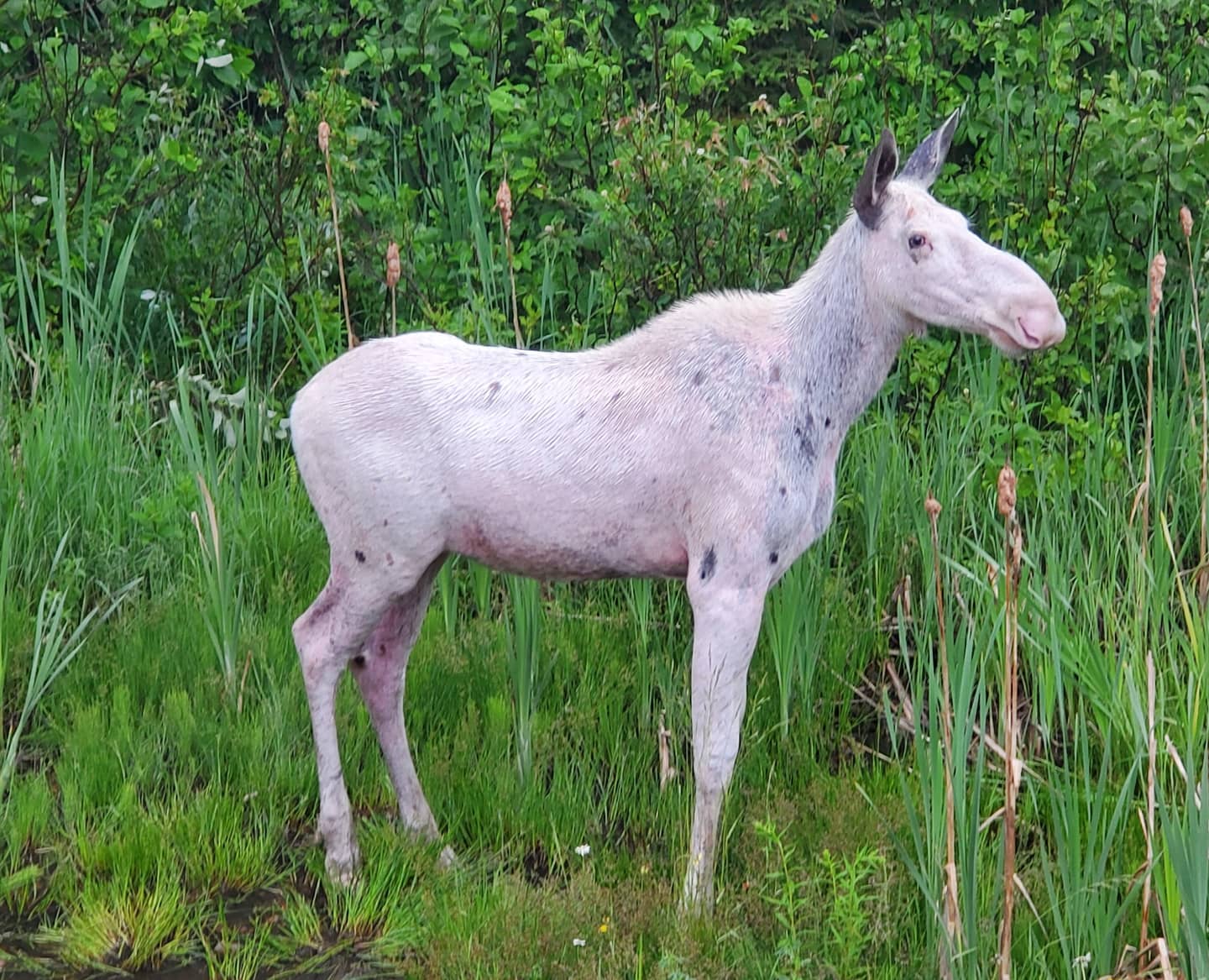 This once-in-a-lifetime spotting of a white moose was documented by an Ontario resident who shared photos and videos of what is commonly referred to as a 'Spirit Moose' in a Facebook post on July 12. The moose was seen near the town of Foleyet, Ontario.
Did you know that these animals are not a different species of moose, nor are they considered to be albino because they don't have red eyes? Narcity reports that these 'Spirit Moose' are the result of a genetic mutation caused by the Armstrong White Gene Strain.
These beautiful, rare creatures are illegal to hunt in Ontario.