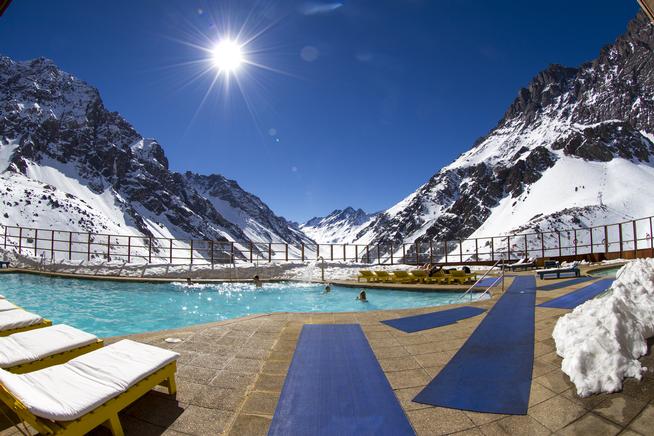 Normally, adventure-seekers and snow junkies would be delighted to hear that it's been snowing hard recently in the region of the Andes Mountains home to world-class ski resort Ski Portillo.
But this is no normal year. 
Because the heartbreaking news left Chile this week that Ski Portillo might not be opening for their 2020 winter season. 
The ski resort has "postponed operations indefinitely" because of coronavirus concerns. 
Ski Portillo said in a press release: 
"Unfortunately, the situation in Chile hasn't improved with COVID-19 cases on the rise, the country still in quarantine, and flights and travel are still prohibited.

We have decided to indefinitely postpone the opening of Ski Portillo until we see improvement in the current situation."
By postponing the resort's opening indefinitely, Ski Portillo runs the chance of not opening for a single day of skiing this season.
Ski Portillo Resort Stats
Location
Andes mountains,
Valparaíso Region, Chile
Nearest major city
Los Andes
Coordinates

32.836°S 70.129°W

Coordinates:

32.836°S 70.129°W

Vertical
   762 m (2,500 ft)
Top elevation
3,310 m (10,860 ft)   (lift)
4,222 m (13,852 ft)   (summit)
Base elevation
2,548 m (8,360 ft)   (lift)
2,880 m (9,450 ft)   (hotel)
Skiable area
5.0 km2 (1,240 acres)
Runs
35
Longest run
2.5 km (1.6 mi)
Lift system
5 chairlifts, 9 surface lifts
Average Snowfall
8.3 m (27 ft 3 in)
Snowmaking
yes
Night skiing
none
Website
skiportillo.com