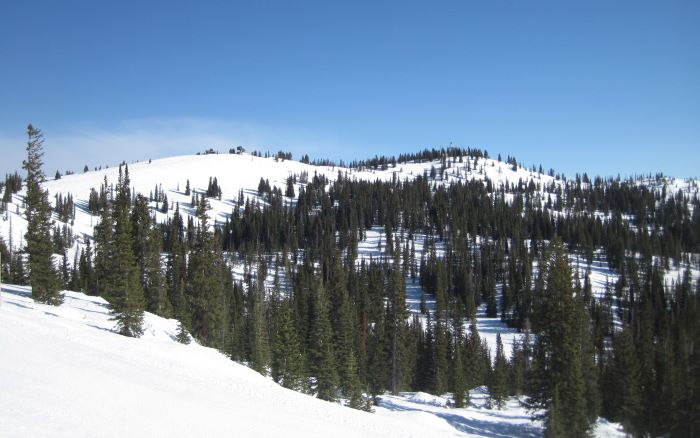 A skier spent a snowy night in the backcountry after getting lost in the Routt National Forest outside Steamboat Resort last week, reports the Sky-Hi News. A combined team of 17 Routt County Search and Rescue volunteers and Steamboat Ski Patrol worked together to bring the man back to safety injury free.
Routt County Search and Rescue volunteers received a call at 6:40 pm Thursday from a 62-year-old man lost in an out-of-bounds area known as Holy Bowl near the ski resort's Morningside Park. Heavy snowfall and avalanche danger complicated the rescue, which lasted almost 24 hours.
Jay Bowman, president of Routt County Search and Rescue, said the man called from a de-activated cellphone. Although such phones allow people to make emergency calls, they do not allow emergency responders to track the call. This made it nearly impossible to find the lost skier in the dark and through heavy snowfall.
"We were really looking for a needle in a haystack," Bowman said.
Bowman said the man was from out of state and entered the backcountry without clear knowledge of the area and without any backcountry gear. Eight Search and Rescue volunteers headed out at 8 p.m. to look for the man. Steamboat Ski Patrol assisted in the search. By 2 am Friday, amid increasingly heavy snowfall and gusty winds, the rescue team postponed their search until later in the morning. The summit of the resort where they were searching had received more than 15 inches of snow since the resort's chairlifts closed Thursday night. Despite the storm, temperatures did not pose a major threat to the man.
"We were very lucky that it was a warm night even with the horrible conditions," Bowman said.
The skier called Search and Rescue again early Friday morning. This time, rescuers were able to get a better location from the man and left at first light to look for him. The man was found at 11:45 am Friday in the Storm King Creek drainage. Bowman said the man was cold but not hypothermic.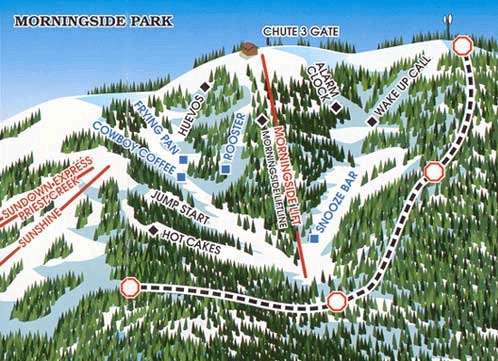 The Colorado Avalanche Information Center has issued an avalanche warning for the Steamboat Springs area. The Center reported "very dangerous" avalanche conditions for the area. Bowman advised that anyone who ventures into the backcountry should know the area well or be with someone who does. They should also carry an activated cellphone with them so that rescuers can locate them in the event of a rescue.