Brought to you by RED Mountain Resort
RED Mountain Resort in Rossland, British Columbia is geared up and ready for another killer season. The resort has already received nearly 8 FEET of fresh snow and they've got a bunch of new offerings this season. They've opened up 300 acres of additional skiable terrain, a new triple chairlift, and a brand-new hostel that's sure to catch you by surprise.
If you don't already know about RED Mountain Resort, you're missing out. It's ranked #1 in North America for the Most Acres of Skiable Terrain per Skier, even prior to the 300 acres of additional terrain that they just dropped the rope on. Along with that, the resort is currently ranked in the Top 10 when it comes to skiable acres, as the resort currently has 3,850 acres for your enjoyment.
RED Mountain Resort kicked off 2020 in the right way, as they opened up 300 additional acres of skiable terrain on January 1st. The Topping Creek Expansion consists of 1,000ft of vertical drop on 7 new runs, all accessed by a brand new Triple Chair. All 7 of the new runs are considered intermediate, which makes them perfect for skiers and snowboarders of all skill levels.
2019/20 Terrain Expansion:
Lift: 

Topping Chair

Lift Type: 

Triple Chair

Vertical: 

1,000 ft

Additional Runs: 

7

Additional Terrain: 

300 Acres
The expansion provides mountain guests with access to new terrain and gets them to Grey Mountain quicker on a powder day. If you're looking for powder stashes in and around the trees on the mountain, the Topping Chair just added to your list of spots to hit. RED Mountain Resort is ranked #1 in North America for the Most Acres of Skiable Terrain per Skier and they've just raised the bar once again.
Skiing on the same type of terrain day in and day out can get old and that's why RED Mountain Resort is one of our favorite spots. Whether you're into tree skiing, groomers, or steeps, the resort has got your fix. Just looking at the trail map, you can see the endless number of runs that provide you access to some of the best tree skiing that you'll find anywhere.
Terrain By The Numbers:
Vertical Drop: 

2,919 ft

Skiable Acres: 

3,850 Acres

Number Of Runs: 

118

% Beginner Terrain: 

17%

% Intermediate Terrain: 

34%

% Advanced Terrain: 

23%

% Expert Terrain: 

26%

Number Of Lifts: 

8

Number Of Peaks: 

4

Longest Run: 

4.3 Miles
The resort has you covered on both sides of the spectrum, as 51% of their runs are geared towards beginner and intermediate skiers, while the other 49% are geared towards advanced and expert skiers. If you're into groomed runs, RED Mountain Resort's got you covered as well, as they have groomers running throughout the night to lay fresh corduroy on a fair amount of their terrain. As for you thrill-seekers, there's plenty of lift-accessed terrain that's sure to get your adrenaline pumping. The Coolers & Doug's Run just to your right when you hop off the Motherlode Chair are some of the gnarliest and most technical lift-served runs you'll find in the area.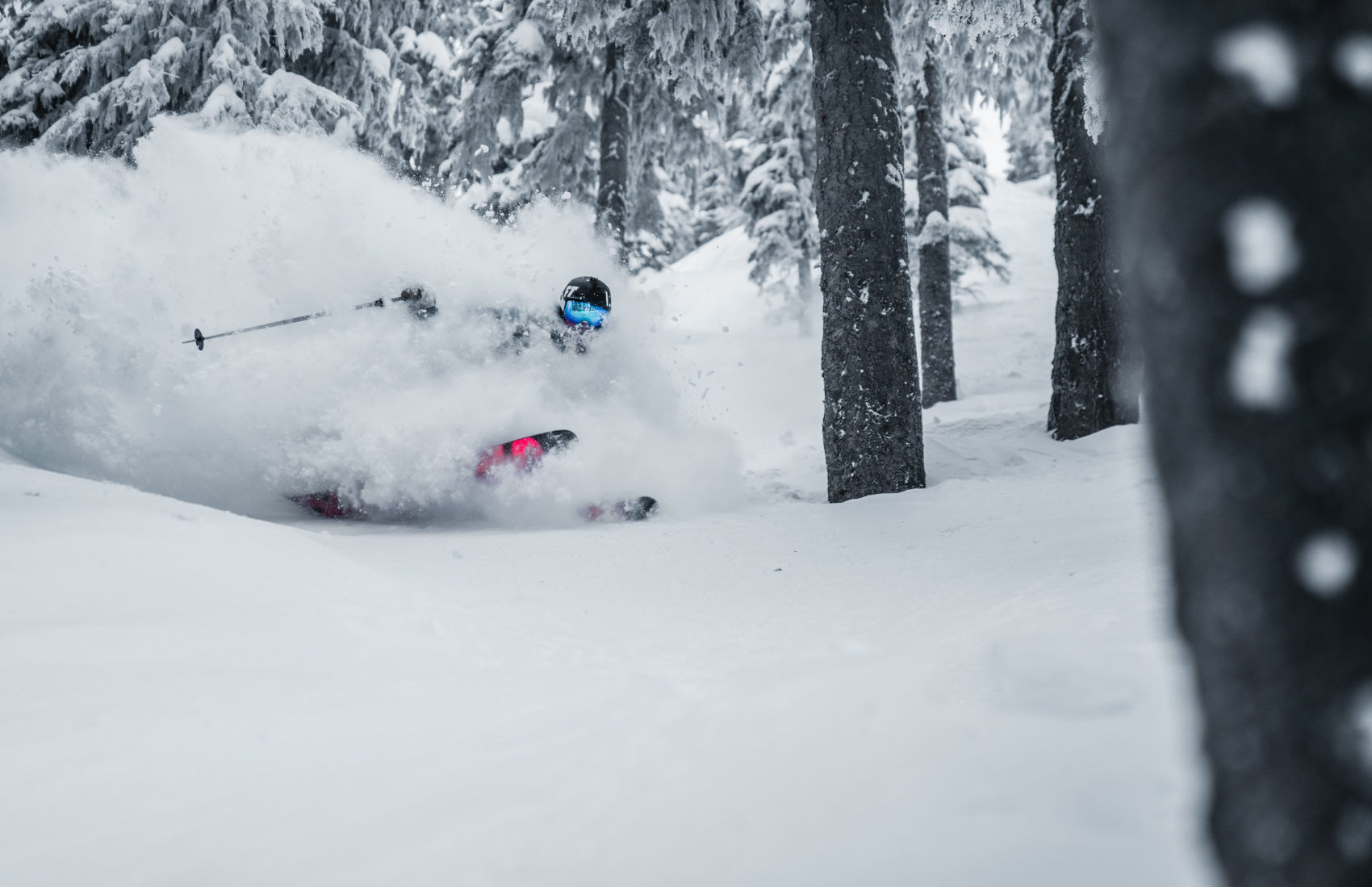 As of 01/12/2020, RED Mountain Resort has already received nearly 7 FEET of snow since October 1st, 2019. That snowfall combined with cold temperatures has the resort sitting pretty with a current snow depth of 64″. In January, the resort has received fresh snow 10 out of the 12 days, which has been perfect for filling in tracks overnight and making for a blank canvas in the morning.
Snowfall By The Numbers:
Overnight: 

2″

24 Hour: 

3″

48 Hour:

7″

72 Hour: 

7″

7 Day: 

20″

Alpine Snow Depth: 

73″

YTD Snowfall: 

92″

Average Annual Snowfall: 

300″
To add to the already stellar start to the season that RED Mountain Resort's having, the forecast is calling for another 10″ of snow Today – Friday evening. If you're looking for something to do next weekend, you're covered now, as you can head to RED Mountain Resort and enjoy all the fresh snow that they're currently serving up.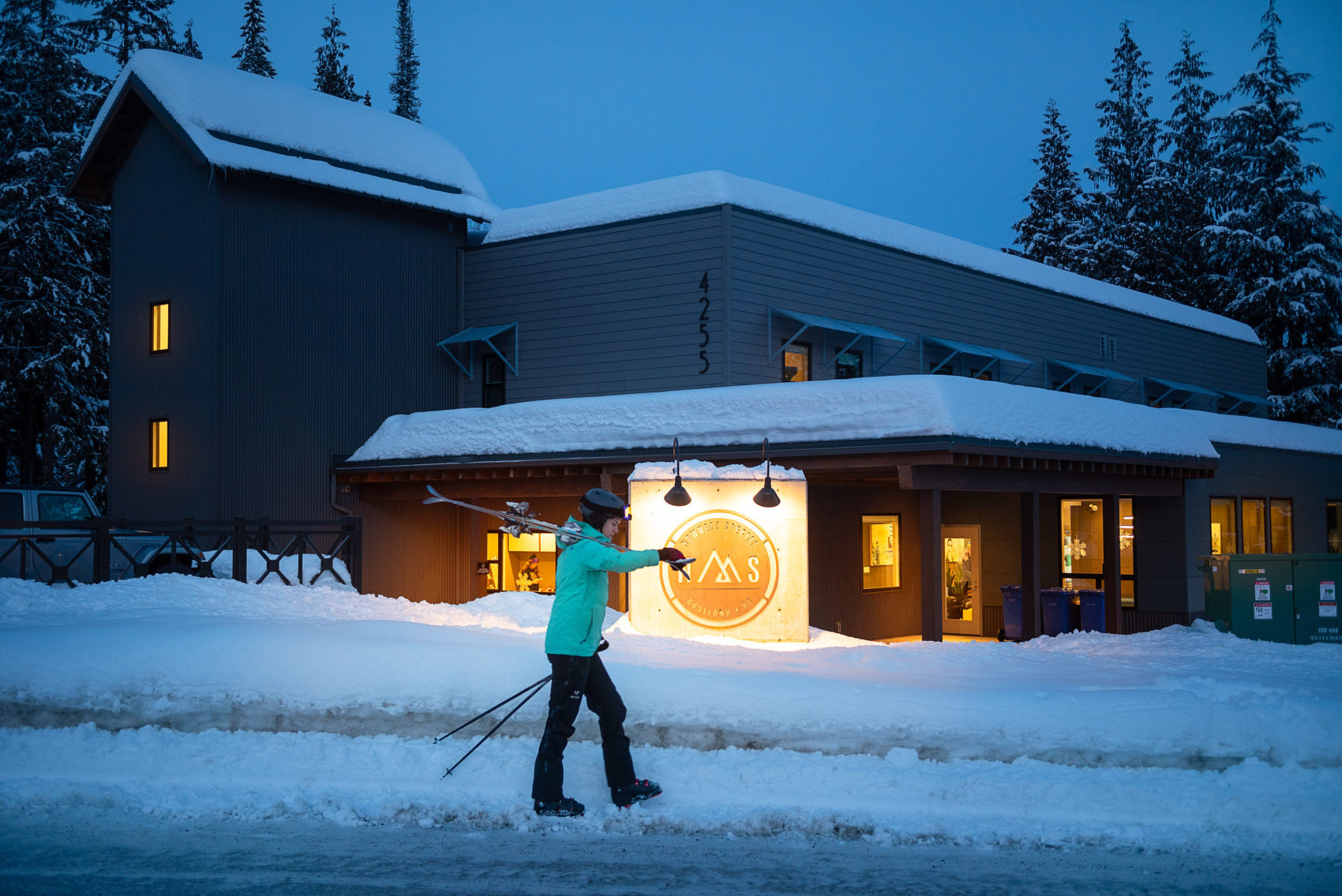 If you're heading to RED Mountain Resort and you're not sure where to stay, look no further than the Nowhere Special Hostel. It's a brand new establishment for the 2019/20 ski season and it's sure to meet your needs. The hostel is only a 2-minute walk away from the chairlift and only a 5-minute drive from the town of Rossland, BC.
The hostel was designed to cater to all types of needs when it comes to price and privacy. A typical room at the hostel sleeps four and shares an en-suite bathroom for every guest. The Nowhere Special Hostel was designed for everyone and that's evident in the fact that there are 2 wheelchair-accessible units. When it comes to amenities, they didn't come up short, as there's a kitchen for personal use, a dining area, a welcome area, outdoor grills, a fireplace, and much more that's sure to enhance your experience at the Nowhere Special Hostel.