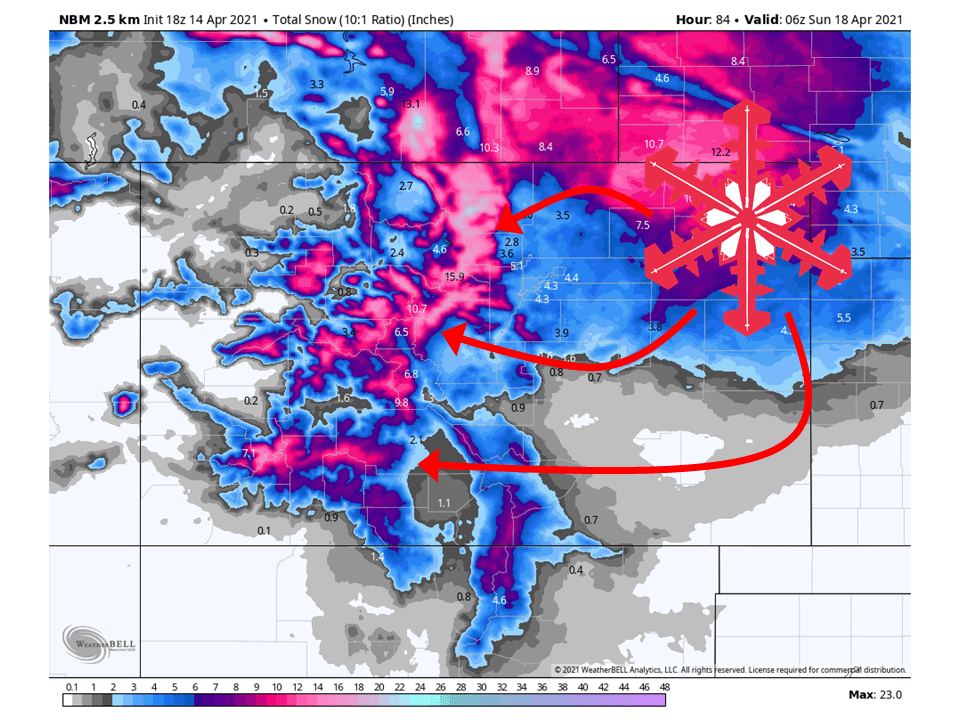 Forecast By SnowBrains Meteorologist – Eric McNamee
 3:50 PM MST, 4/14/2021
Forecast Summary:
A closed low over the Great Basin will slowly move across Colorado and bring 6-18″ of snow to the mountains through Saturday.
Scattered snow showers will fill in this afternoon and continue through Saturday.
The bulk of the snow will fall in the afternoon.
Below-average temperatures and about average precipitation are expected in the extended.
Resorts that look to see the most snow are Aspen, Vail, Arapahoe Basin, Keystone, Copper Moutain, Breckenridge, and Winter Park.
Short-Term Forecast:
Wednesday-Saturday:
A closed low will slowly move across Colorado the next few days and bring 6-18″ of snow through Saturday.
Snow will start this afternoon as convective showers, mostly across the northern part of the state.
Snow will continue on and off through Saturday as showers fire up in the afternoon as the atmosphere destabilizes.
The heaviest of the snow looks to fall Friday.
With the trough still upstream of Colorado, Thursday will
continue to be cool with increasing chances of precipitation.
Models are in good agreement that the trough will slowly move east
across the northern half of Colorado Thursday into early Friday.
QG lift ahead of the trough is maximized Thursday afternoon first
across the east slopes and I-25 corridor then spreading east
across the northeast plains. With a very strong downstream trough
across New England on Friday and a massive ridge across the PacNW,
the movement of the trough over us will be very slow. In fact, a
piece of the trough looks to hang back just to our west most of
Friday into the first half of Saturday with a positive tilted
trough axis going southwest to northeast across Colorado. This
means cool and wet conditions are likely to continue until early
Sunday.
-NWS Boulder 4/14/2021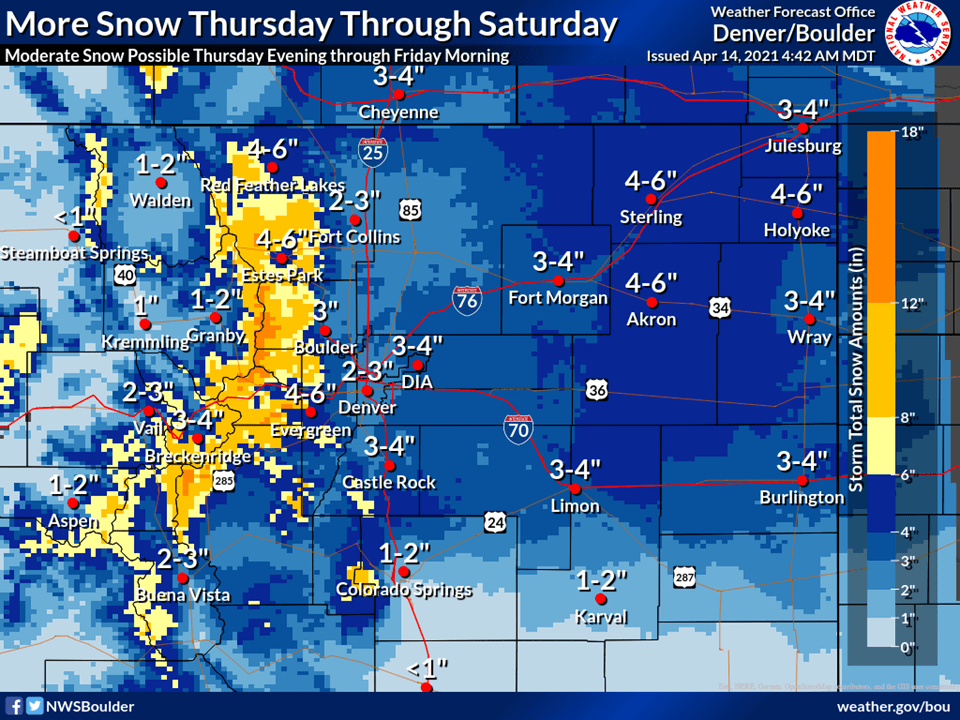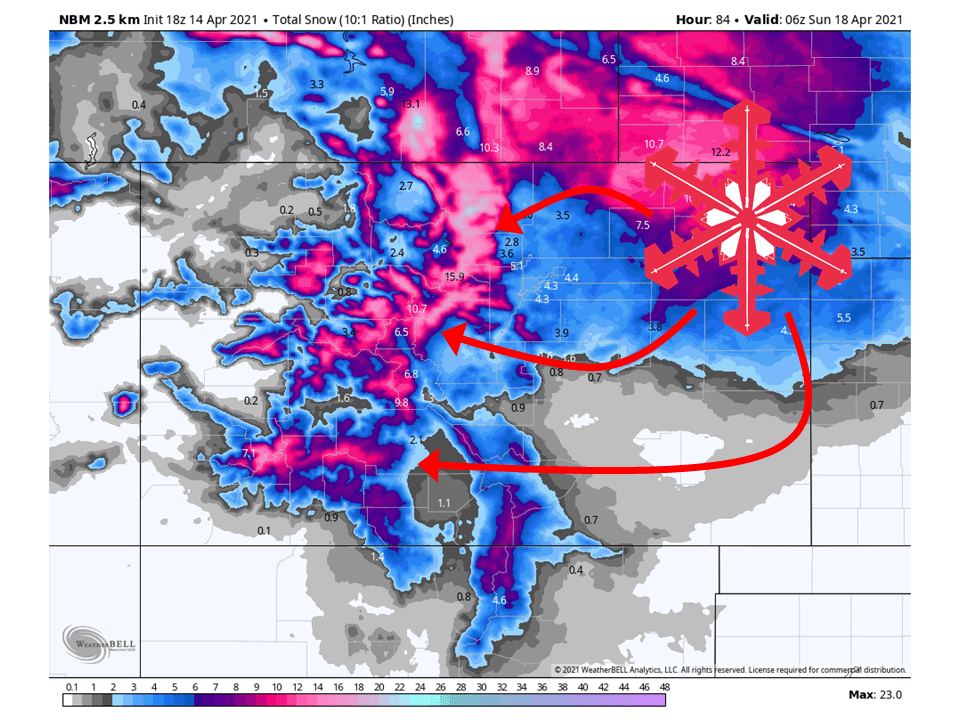 Long-Term Forecast:
Sunday-Tuesday:
Another round of snow is likely Sunday as the closed low lingers around the region.
The exact totals are not certain at this time.
Conditions will then generally clear out heading into next week.
Extended Forecast:
Sunday and Beyond:
Global ensembles are indicating slightly below-average precipitation and below-average temperatures across the region.