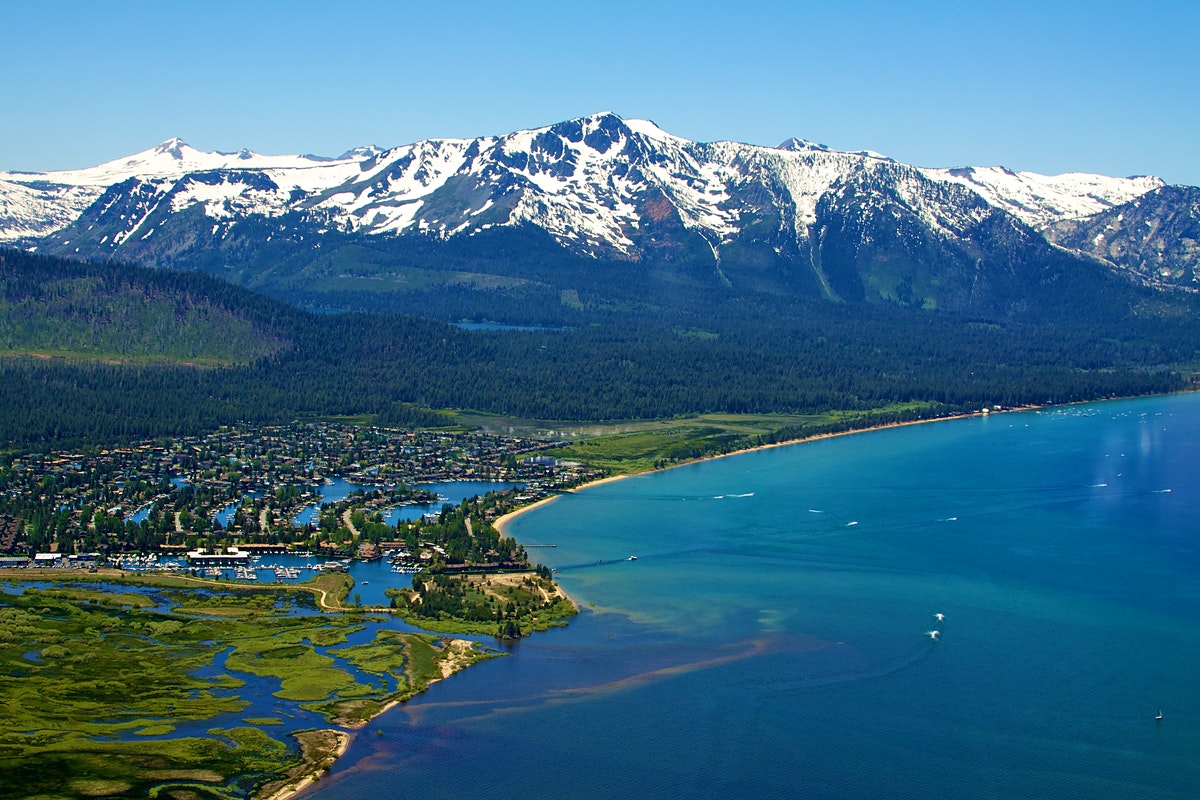 At the beginning of the COVID-19 pandemic, South Lake Tahoe took aggressive steps to prevent the spread of the disease and ease the burden on their only local hospital, Barton Memorial. El Dorado County's (South Lake Tahoe, CA) board of supervisors passed an emergency ordinance on Tuesday, April 14th, 2020, that authorized local police to issue $1,000 fines to people traveling into the Tahoe Basin area for nonessential purposes.
Yesterday, South Lake Tahoe, CA City Council directed City staff today to hold off on issuing the $1,000 fines for non-essential travelers or businesses until Council brings this issue back at their June 9th meeting for further consideration.
"It's important that we reopen, and reopen responsibly. City Council had a healthy discussion today and will continue to discuss reopening. Our main goal is keeping people safe, and that's the conversation we will continue to have."

– City Manager Joe Irvin
The County rescinded its travel ban to the Tahoe Basin yesterday, but the state's travel ban is still in effect. The City of South Lake Tahoe had been operating an education, not enforcement campaign but had issued four fines where voluntary compliance had not been achieved. The City is strongly encouraging anyone visiting Tahoe to wear masks, use proper hand washing and sanitizing techniques, and keep themselves and the people around them safe.
City Council also relaxed restrictions on outdoor dining, and temporary signage. They also deferred building permit fees for new construction until a certificate of occupancy is issued.
"Our businesses are the lifeblood of our community, and the City knows that. City Council made huge steps today to helping out local business owners, and residents in starting to return to normal."

– City Manager Joe Irvin
The City of South Lake Tahoe has been working in lockstep with El Dorado County and the State of California on the easing of restrictions and making sure Tahoe can reopen in a safe and timely manner.
During a daily COVID-19 update on May 12th, Governor Newsom announced that the state's first two counties, Butte and El Dorado (South Lake Tahoe), have attested that they have met certain criteria necessary to move further into Stage 2. These counties could begin reopening dine-in restaurants and shopping malls, with modifications.
"Thanks to the millions of Californians who stepped up and followed our public health guidance, we are flattening the curve and beginning to modify our Stay at Home order. We know that one size doesn't fit all. We recognize that certain parts of our state have been hit harder while other regions have felt less impact from COVID-19. We will continue our active engagement with counties to begin easing the Stay at Home order only when the science, data, and public health tell us it's safe to do so."

– California Governor Gavin Newsom
As those counties move further into Stage 2, every business should take steps to reduce the risk of COVID-19 including creating a plan to prepare for re-opening, making important changes within the workplace, adjusting employee practices, and educating customers.
California moved into Stage 2 of modifying the state's Stay at Home order on May 8, 2020. The progress in achieving key public health metrics will allow the gradual reopening of California's economy. Customers and employees are encouraged to stay home if they have a fever or COVID-19 symptoms. Everyone should follow physical distancing guidelines and stay 6 feet away from others and wear a face covering when appropriate. To prevent the further spread of COVID-19 to and within other jurisdictions within the state, Californians should not travel significant distances and continue to stay close to home.
California has had 101,697 confirmed coronavirus cases with 3,973 deaths. El Dorado County has had 82 confirmed cases and no deaths.
Full Order to Stop Non-Essential Travel to South Lake Tahoe