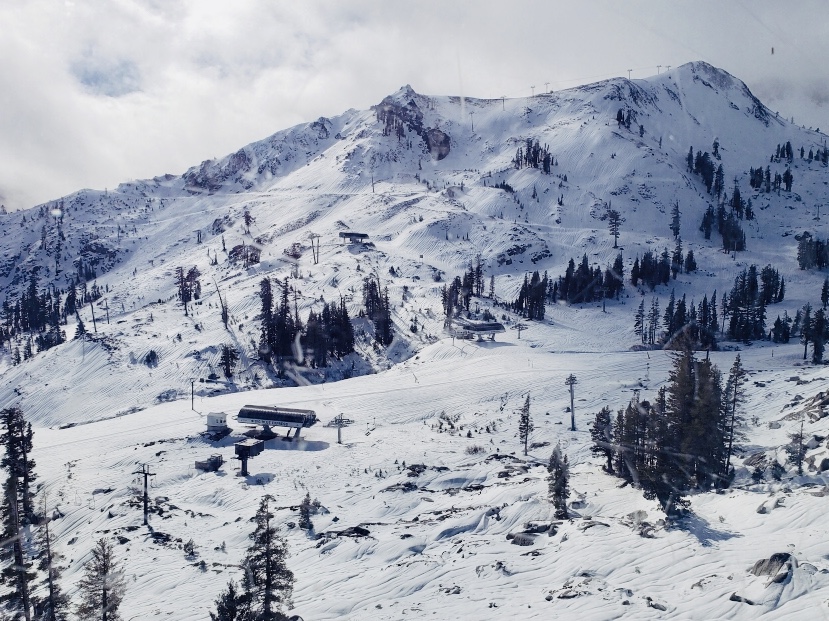 A three-day storm of mixed rain and snow moved its way through the Tahoe region leaving behind it 25 inches of creme on the upper mountains of Squaw Valley Alpine Meadows. The wet and tacky snow is the first snowfall for Squaw Valley and exactly what was needed for an early season base. This storm allowed the grooming and snowmaking teams to open up some upper mountain runs via the Gold Coast chairlift for the first time this season.
As custom to Squaw Valley, the Funitel had many locals lined up and ready to go well before its first opening of the year. Up top, the warm temperatures behind the storm gave the resort the feeling of a late spring powder day with heavy dense snow on un-groomed surfaces and fun slushy turns underneath Gold Coast chairlift. The remainder of Squaw's upper mountain looks tempting with its fresh coat of white but will need another storm before it opens to the public.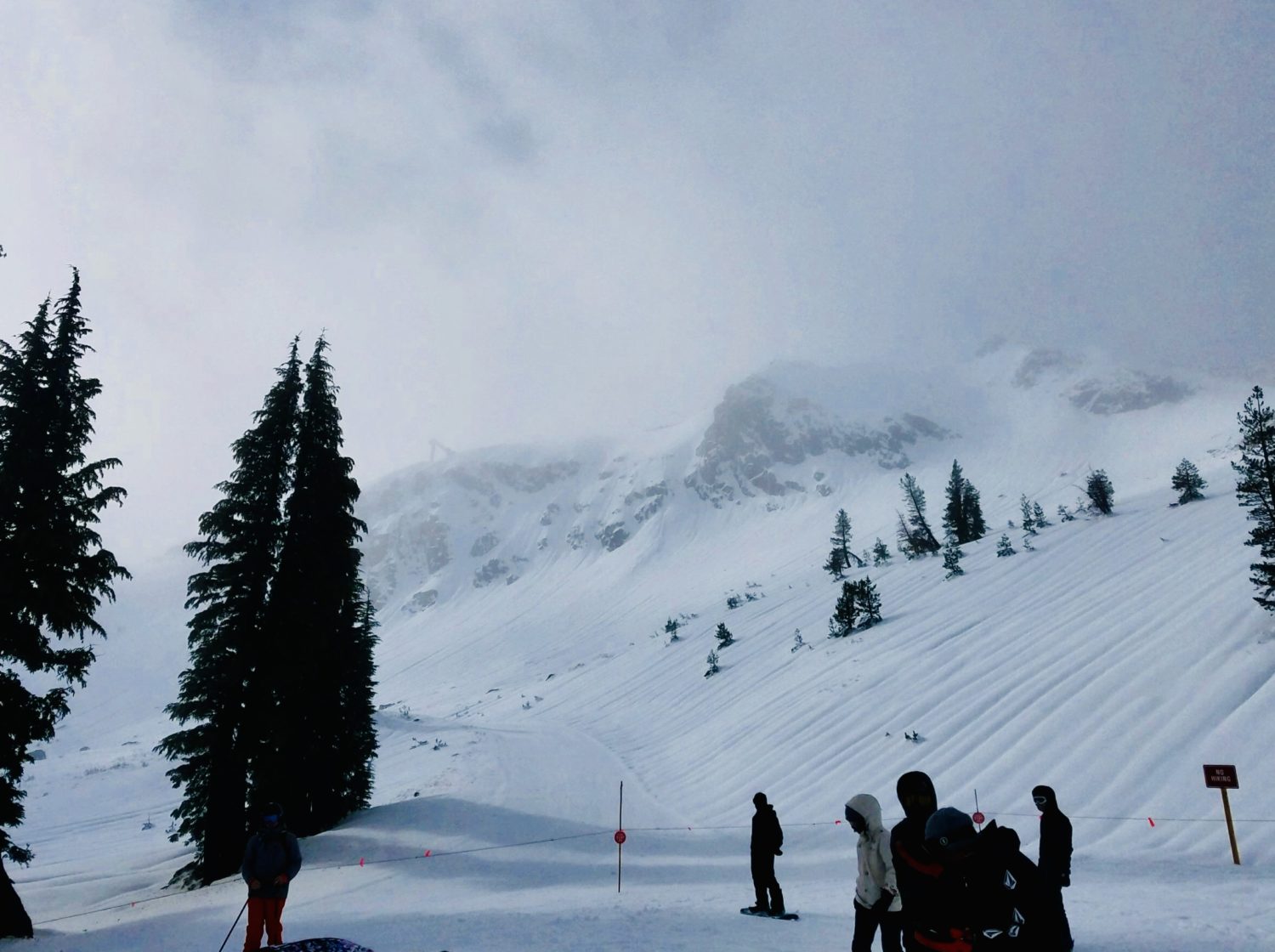 Squaw Valley operations have said their next goal is to open terrain along the Red Dog and Squaw Creek chairs followed by mountain run. Currently, the upper mountain terrain is available only via a download on the Funitel.
The extended forecast for Lake Tahoe looks promising with two storms next week and the possibility for more storms to follow. Current models and forecasts are showing 2-4 inches of liquid along the crest from Tuesday through Thursday, which translates to feet of snow in areas. This could potentially open large amounts of terrain on Squaw Valley and Alpine Meadows.
"We still have a few more days to go to fine tune the forecast.  But based on the latest model runs we could see 1-2+ feet of snow on the mountains with the 2nd storm." – Bryan Allegretto, OpenSnow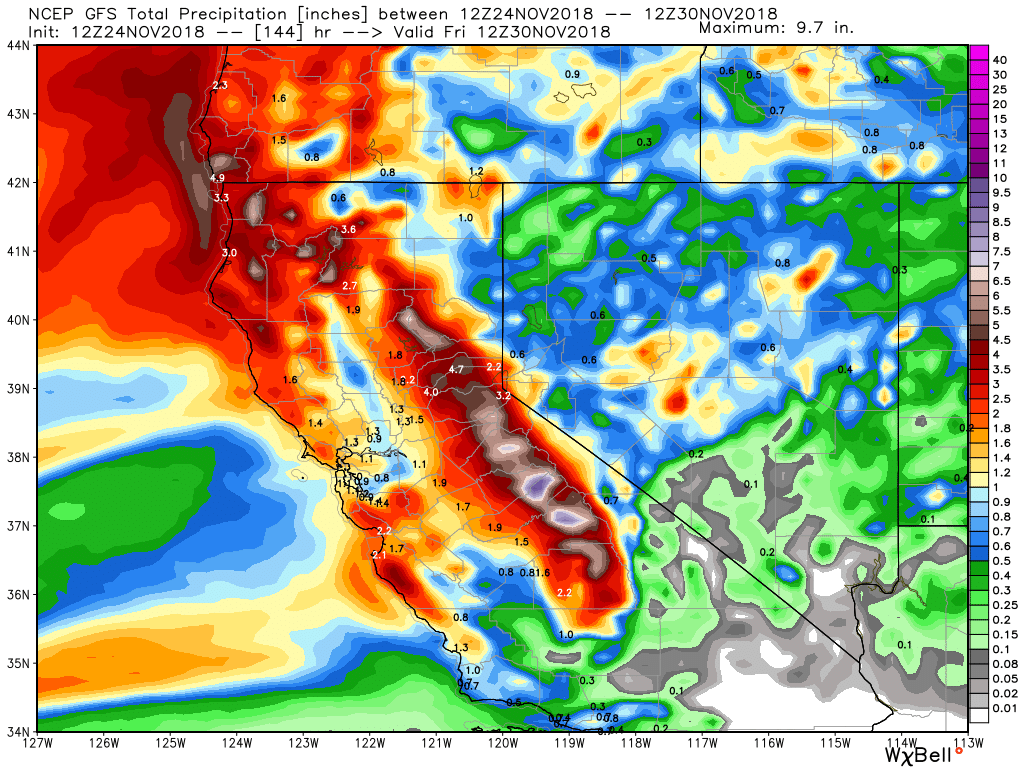 Winter has officially returned to Squaw Valley Alpine Meadows and the Lake Tahoe region. Sunny skies for Sunday should make for a great day of skiing, get out there and have some fun.