Brought to you by Taos Ski Valley
Report from Friday, January 27, 2023
The complimentary coffee at The Blake was scrumptious.
We ate some bagels, got caffeinated, and hit the slopes.
It was sunny and warmer than yesterday, with temperatures in the 20s and light winds.
Conditions were banner and beautiful.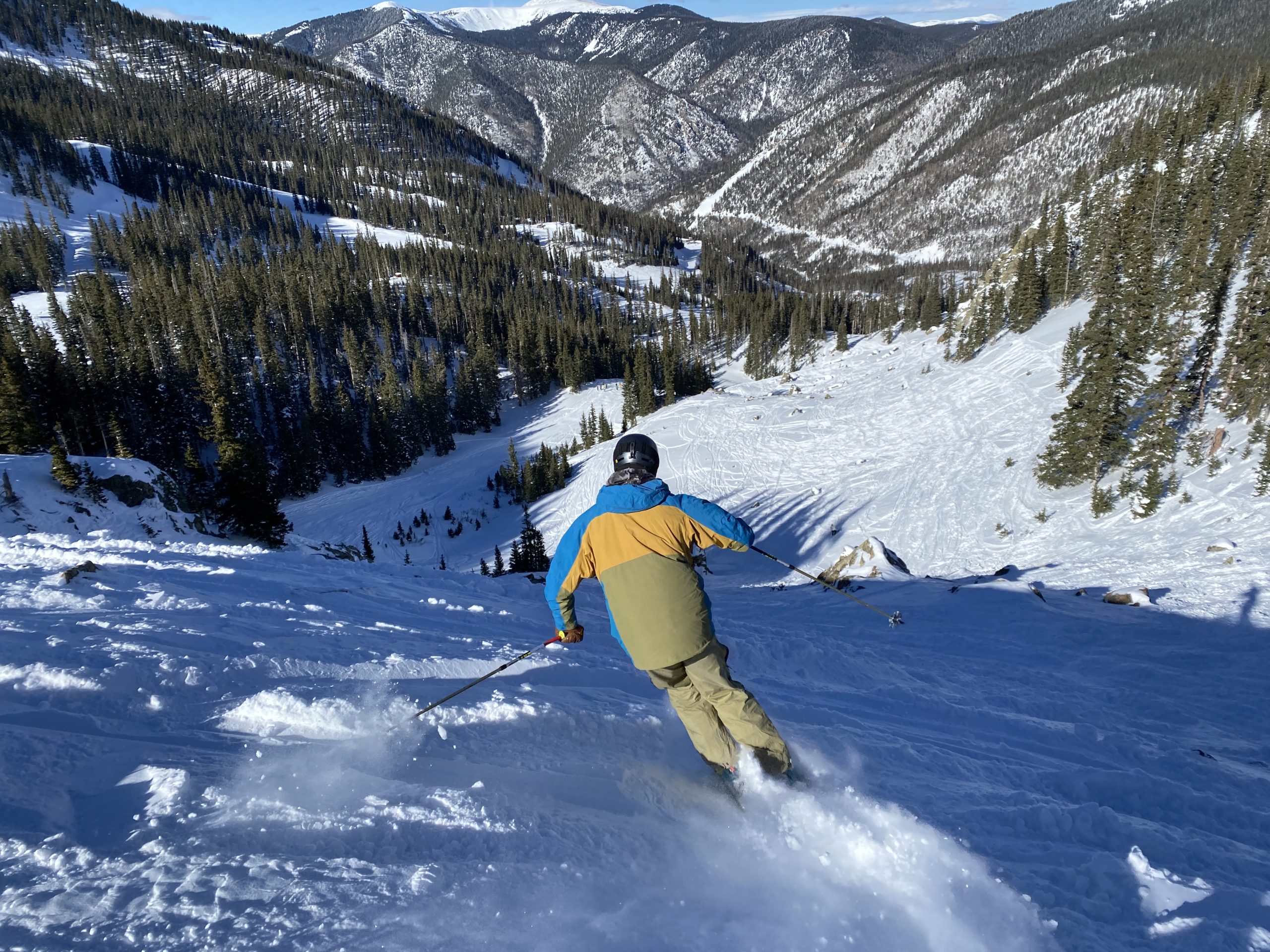 We took up Lift 1 from the base, skied over to Lift 2, and started eyeballing West Basin.
However, when we got off the chair we saw that the Walkyrie Chutes had just opened and we beelined there.
The snow was immaculate: about 10″ of soft, spongey powder that had stayed good since the last storm.
I dropped into the tight chute, floating down the smooth powder in the steep, playful chute.
Halfway down I opened up my turns making longer, faster, wider-arcing turns in the powder.
It was a bit challenging skiing deep snow on my 84-underfoot carving skis but I kept my tips up and made it happen.
The glades below the chute held great snow too and skied just as well.
I was breathing hard, but I'd expect nothing less after skiing one of Taos' best chutes.
From the glade below the Walkyries, I took the peaceful cat track back to the base, skiing past designer ski chalets in the forest.
"One day…" I thought.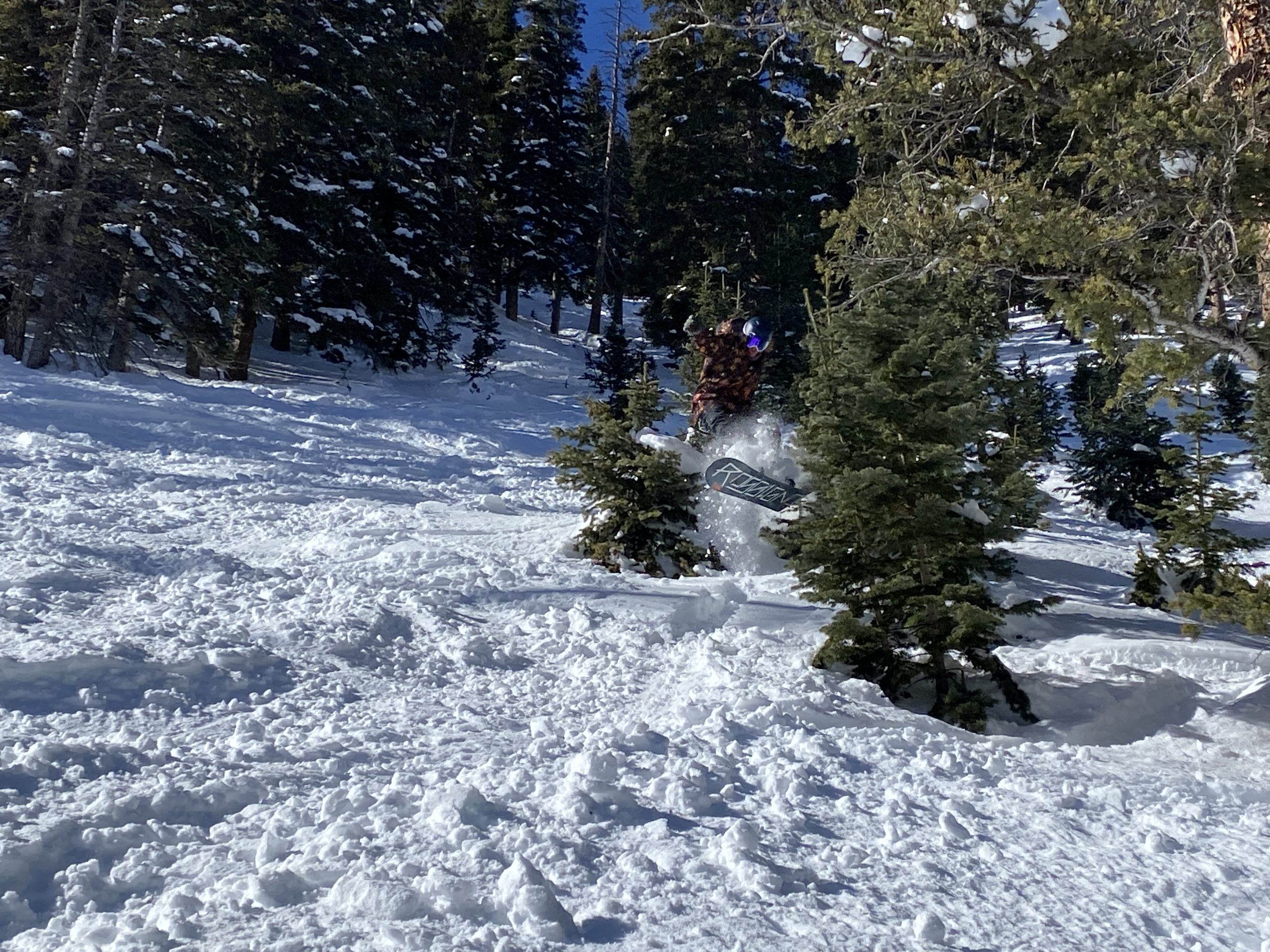 After skiing the Walkyries I got back on Lift 2 and hiked West Basin to go ski Oster.
Oster was a steep, north-facing chute that opened up medium-wide in the trees.
It was moguled up but was still chalky and easy to lay an edge into.
I savored the run, but after realizing that the Walkyries were better I went straight back there.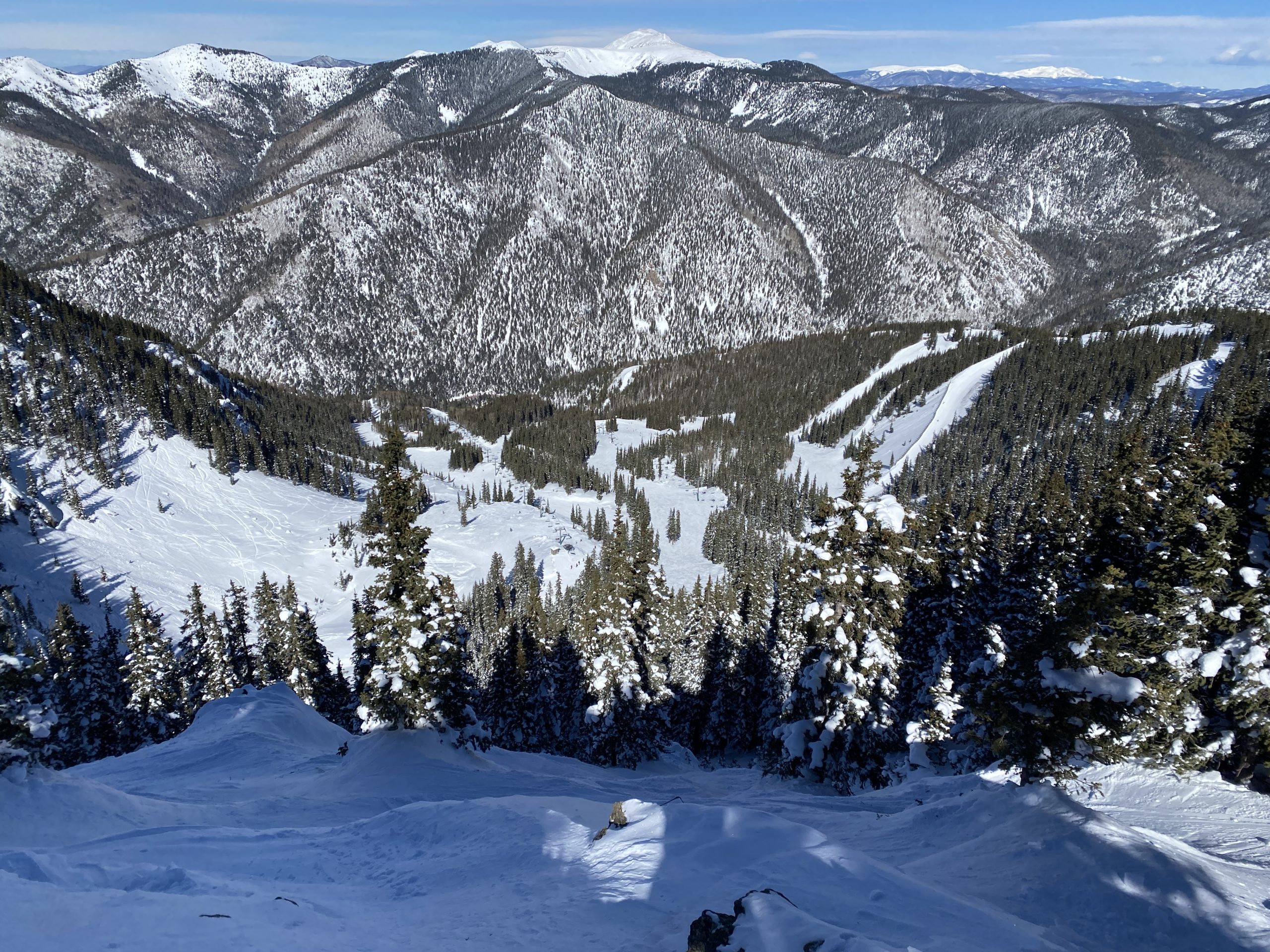 The powder was still fresh and I gave it another go on my carving skis, skiing it a little smoother this time.
I had to tell my friends about it, and when I rendezvoused with them I made them come ski it with me again for a third time.
They enjoyed it as much as I did.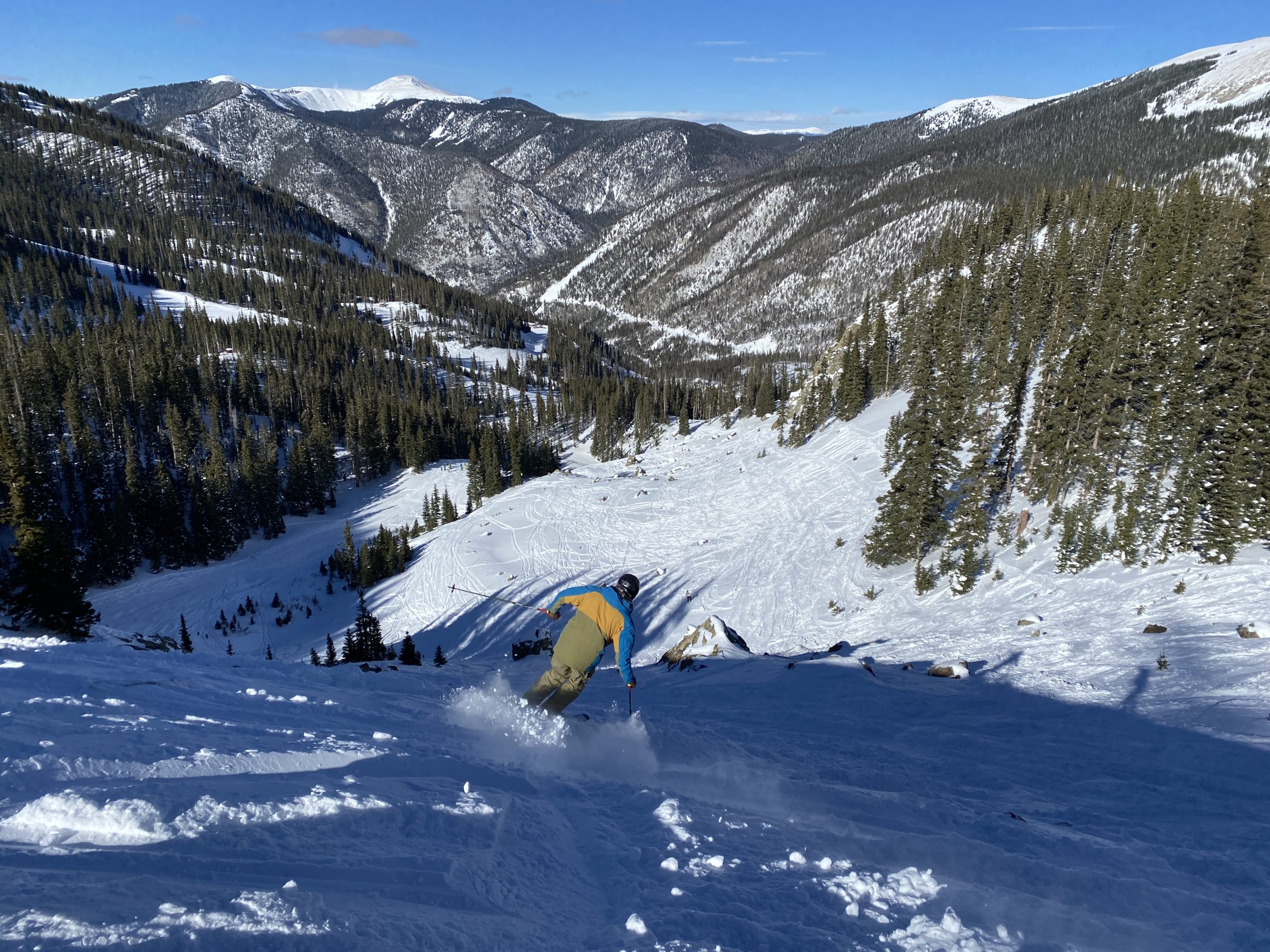 Afterward, our legs were feeling it so we hit a couple of laps on the backside, checking out High Noon which was a little sharky with rocks.
We somehow drifted back to Lift 2 again and then hit one long lap down Castor back to the base, sailing down the groomers after Castor at break-neck speeds.
From there we dropped the skis off at The Blake's ultra-convenient ski valet and hit the steam room to wrap up another triumphant day at Taos.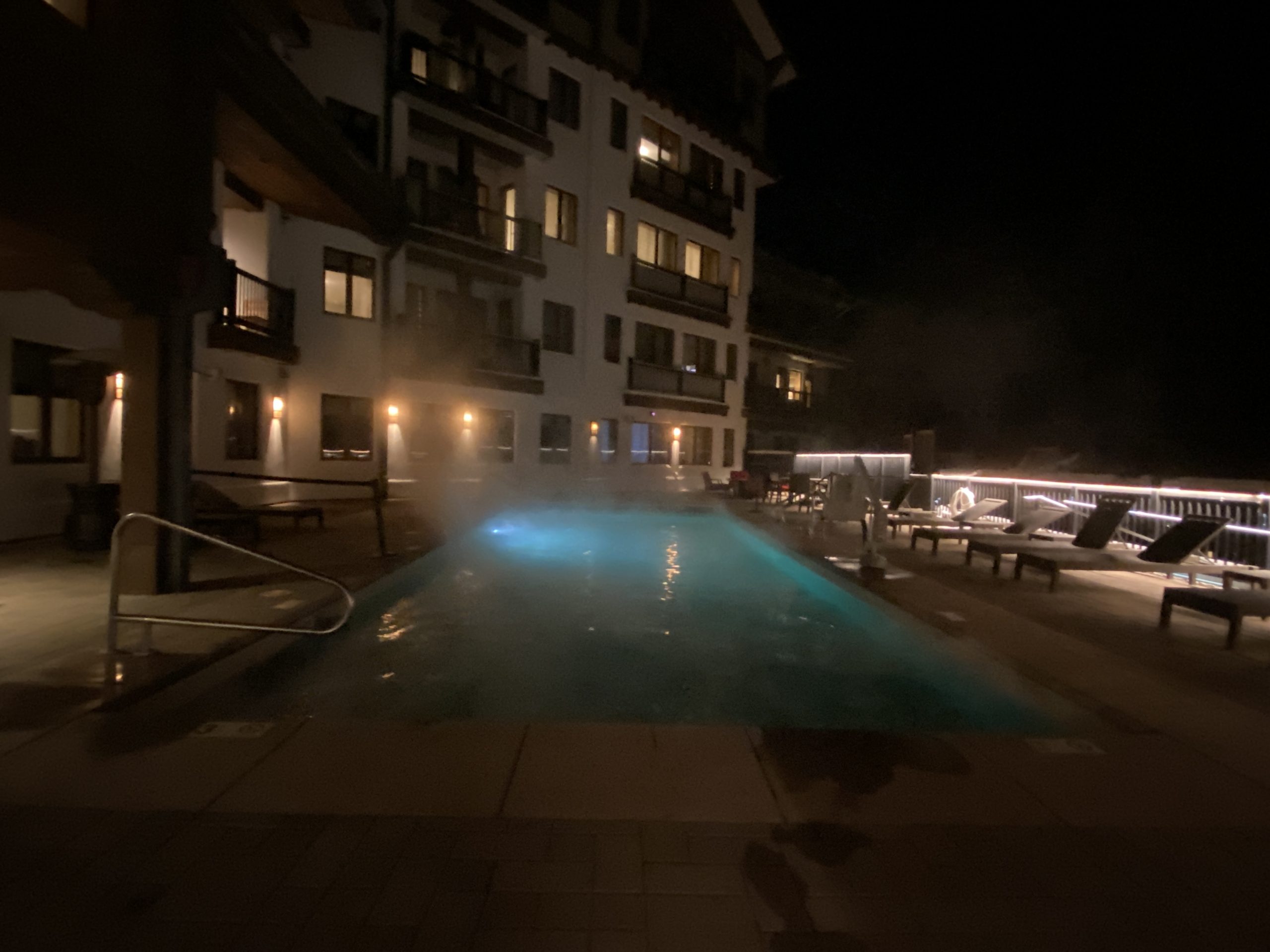 Snow Numbers
Weather