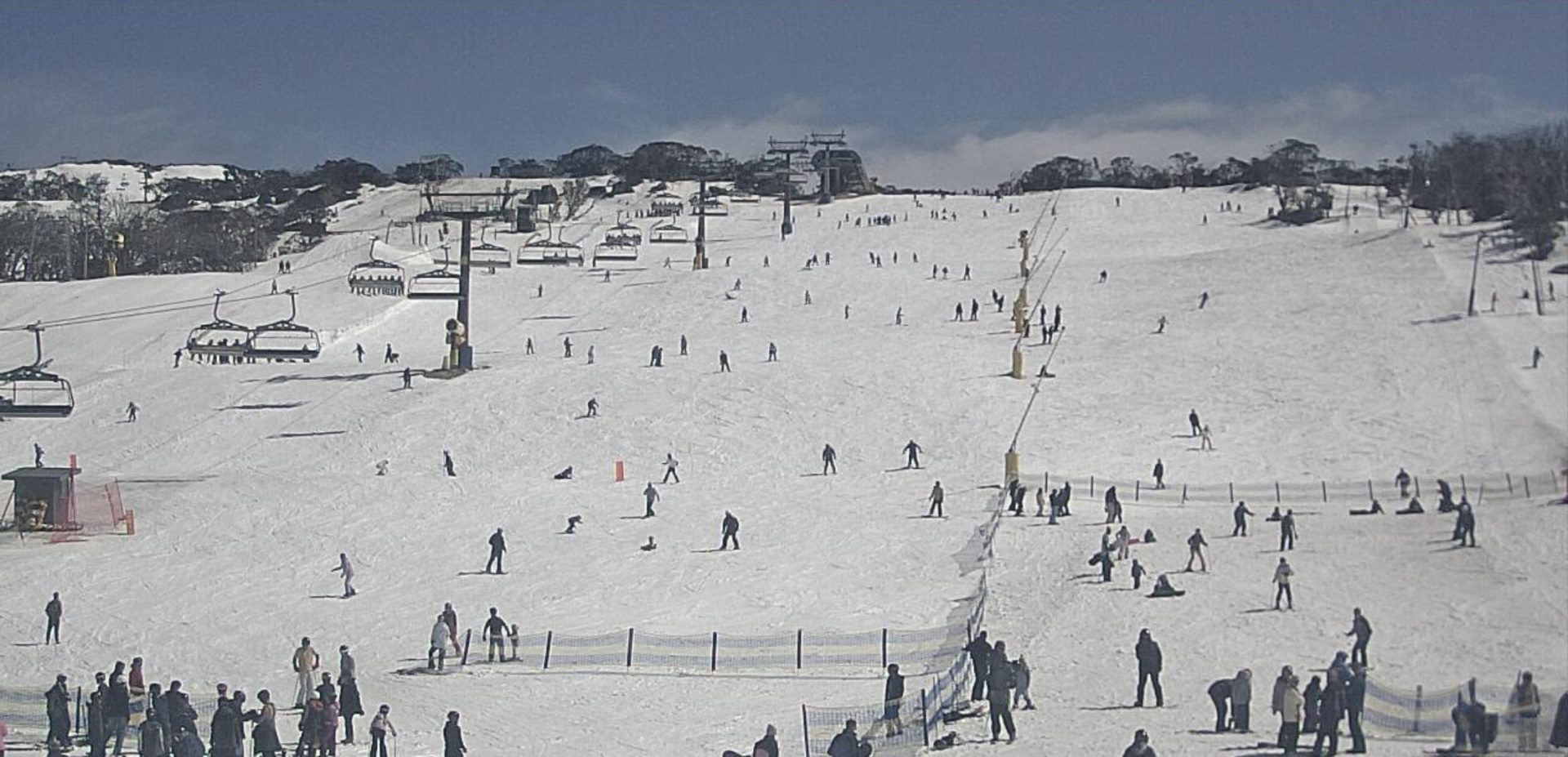 After a good start to the season in late June and some nice snowfalls in July, the Australian ski season is grinding to a halt due to the El Niño-like pattern prevalent over Eastern Australia. With Sydney temperatures forecast to hit 31°C (88°F) this coming weekend, most Sydneysiders seem to have abandoned Australian ski resorts and are flocking to the beaches instead.
Victorian resorts have been hardest hit, with smaller resorts, like Mt Baw Baw and Stirling forced to close early. Mt Buller has been offering heavily discounted lift tickets to make up for the lack of snow depth. The resort was forced to lay off some seasonal staff and cancel the National Snow Australia Interschools competition week which had been planned for last week and left thousands of Australian school-aged athletes without the pinnacle event of their domestic competition season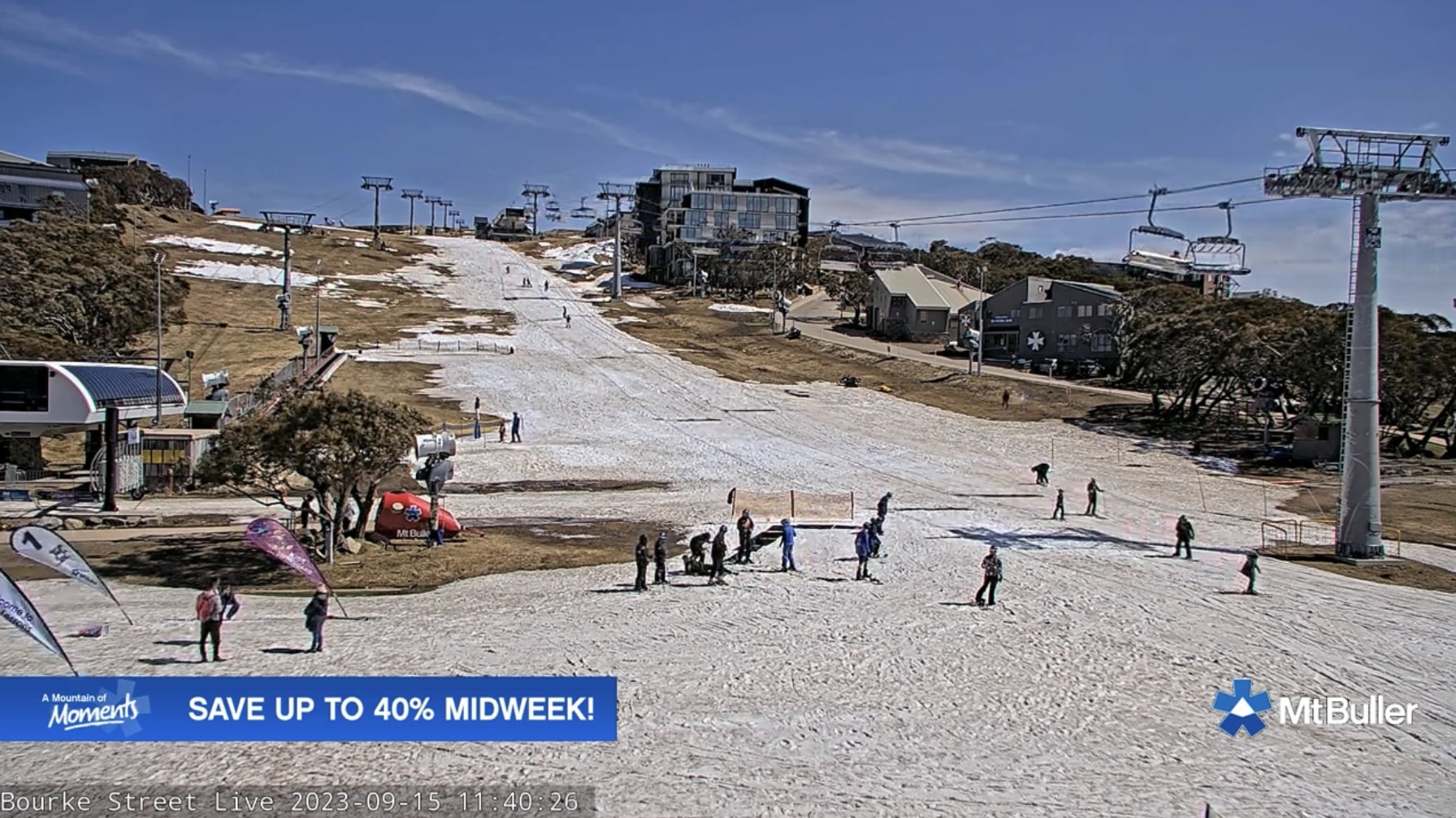 On Thursday, September 14, 2023, Mt Buller announced that the resort will be closing this coming weekend. As Mt Buller made the announcement 5 lifts are operating including the Summit and Howqua chairlifts on the upper mountain and Bourke Street is holding a soft cover down to the village. Buller Ski Lifts advised they plan to continue to roll as many lifts as possible to the close on Sunday afternoon.
"It's a reluctant decision to wrap up the fun on the slopes, but the unseasonably warm weather this week is quickly taking a toll on the snow cover so Sunday will be our final slide for the season."
Noel Landry, General Manager Buller Ski Lifts

The annual 'Bangers and Mash' (a note to American readers, that's British/Australian slang for "sausages and mashed potato") shred gathering to mark the close of the season is on the calendar for Sunday.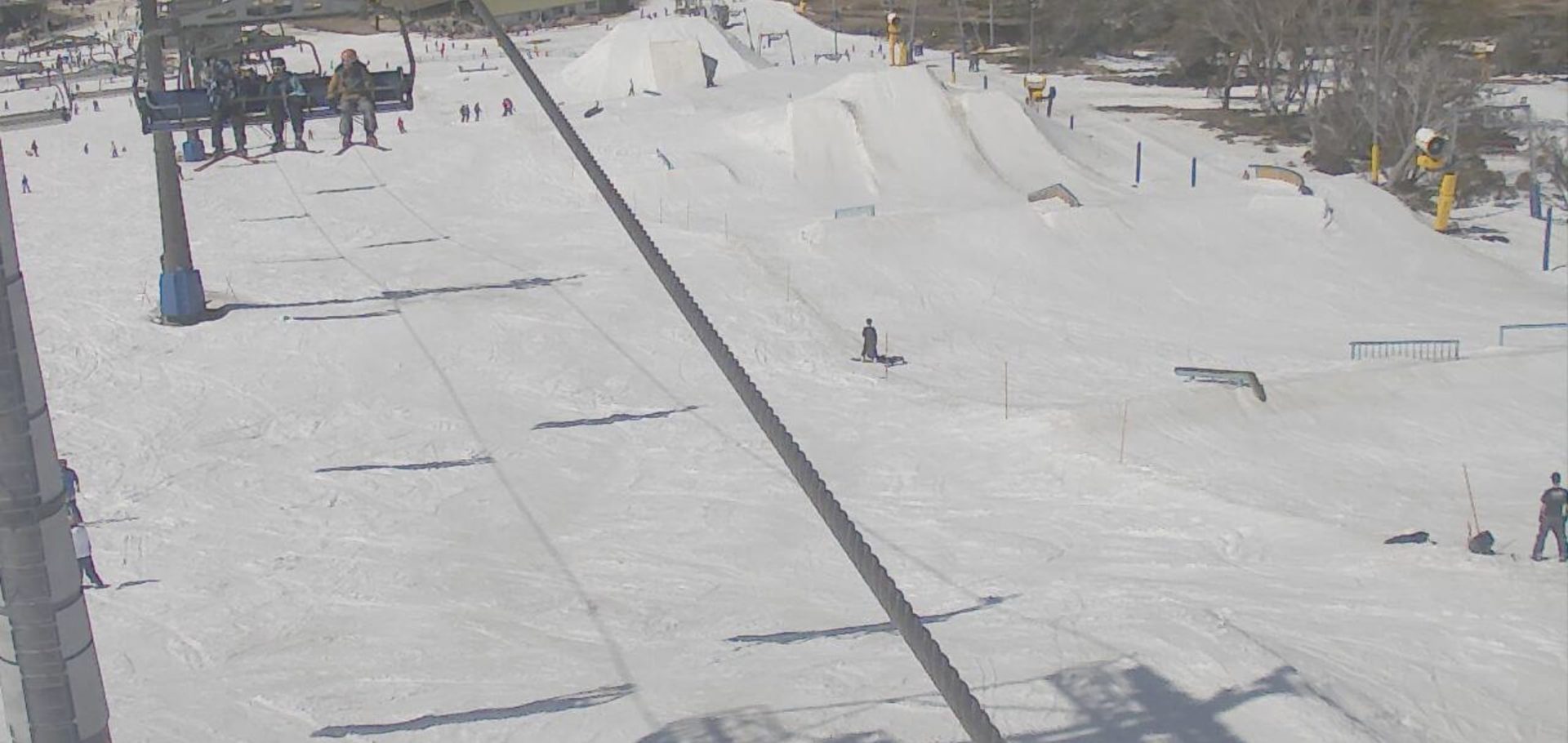 Meanwhile Thredbo Ski Resort and Perisher Ski Resort in New South Wales are still holding out. Perisher Ski resort still has the Perisher area open, while Blue Cow and Guthega closed on September 3 and Smiggin Holes closed the week prior to that. The heatwave forecast for the next few days will surely erode more of the already thin cover, but at this point all areas in the Perisher area are still open for skiing. Thredbo also has not made an announcement of any intention to close early, but is offering a 35% discount on lift tickets at the moment. The snowfall last weekend gave the New South Wales resorts a much needed top up, with up to 20cm (8 inches) falling in the area.
The Australian Bureau of Meteorology ('BOM') has still not declared it an official El Niño year but patterns for spring are making it likely and BOM has issued an El Niño alert. The Indian Ocean Dipole ('IOD') index is +1.13 °C for week ending September 10, 2023, making it the fourth week above the positive IOD threshold (+0.40 °C), with the recent high values indicating an event is very likely. If the IOD index continues to remain above this threshold, a positive IOD event will be considered underway. A positive IOD combined with El Niño decreases spring rainfall and amplifies the drying influence even further.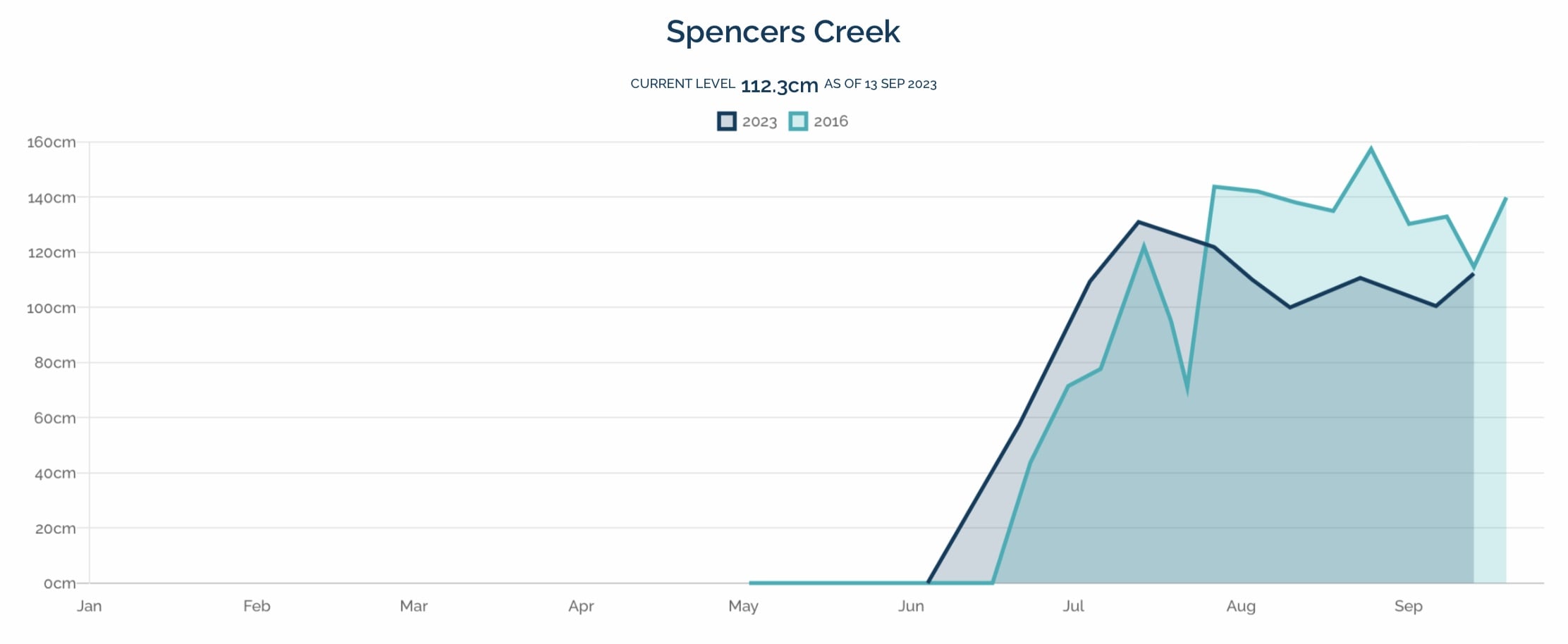 While the season has been disappointing compared to last year, it is important to remember that in El Niño years snowfall is typically below average. The most recent El Niño year was 2016 and faired slightly better than this year. The most recent El Niño with a positive IOD year was 2006 which was im fact much worse than the 2023 season. So it's important to keep things in perspective and make the most of what mother nature gave us this year.