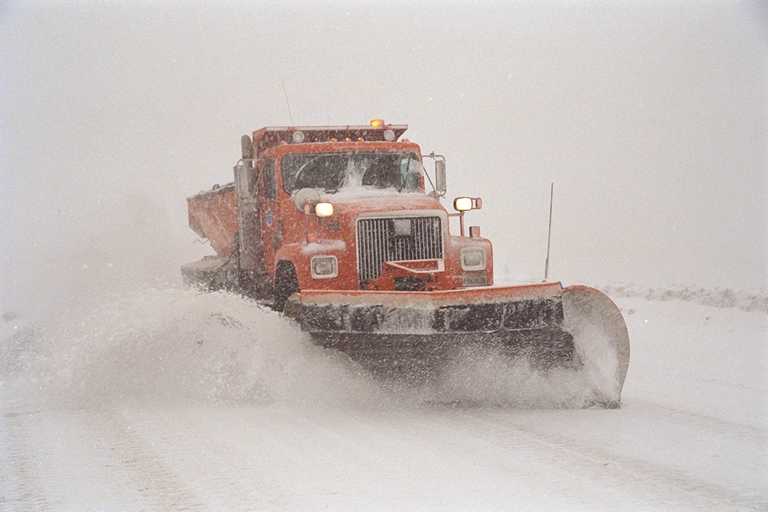 Trail Ridge Road in Rocky Mountain National Park, CO, closed again yesterday as wintry conditions brought ice and snow accumulation near Rock Cut (elevation 12,110 ft). The NWS was expecting 'multiple inches' to accumulate.
The highest paved road in Colorado was closed at Many Parks Curve, about 7 miles from the east entrances and Colorado River Trailhead, 10 miles from the west side's Grand Lake Entrance.
Rangers are beginning to close Trail Ridge Road and Old Fall River Road due to ice and snow accumulation near Rock Cut (elevation 12,110 ft) Closures on Trail Ridge Road will be Many Parks Curve on the east side and Colorado River Trailhead on the west side.

— RockyNPS (@RockyNPS) September 28, 2021
The road was closed on the 21st of September when a snowstorm brought snowdrifts up to 3-FEET deep. The road typically closes for the winter in mid-October, depending on the weather, and reopens in late May.
According to Wikipedia, Trail Ridge Road is a stretch of U.S. Highway 34 that traverses Rocky Mountain National Park from Estes Park, Colorado, in the east to Grand Lake, Colorado, in the west. The road is also known as Trail Ridge Road/Beaver Meadow National Scenic Byway.
The road is closed during the winter and often remains closed until late spring or early summer, depending on the snowpack. The road is the highest paved through road in Colorado. It is also the highest paved road in Colorado that crosses the continental divide (Cottonwood Pass at 12,126 feet is the second-highest, and Colorado State Highway 82 at 12,095 feet going through Independence Pass third-highest).