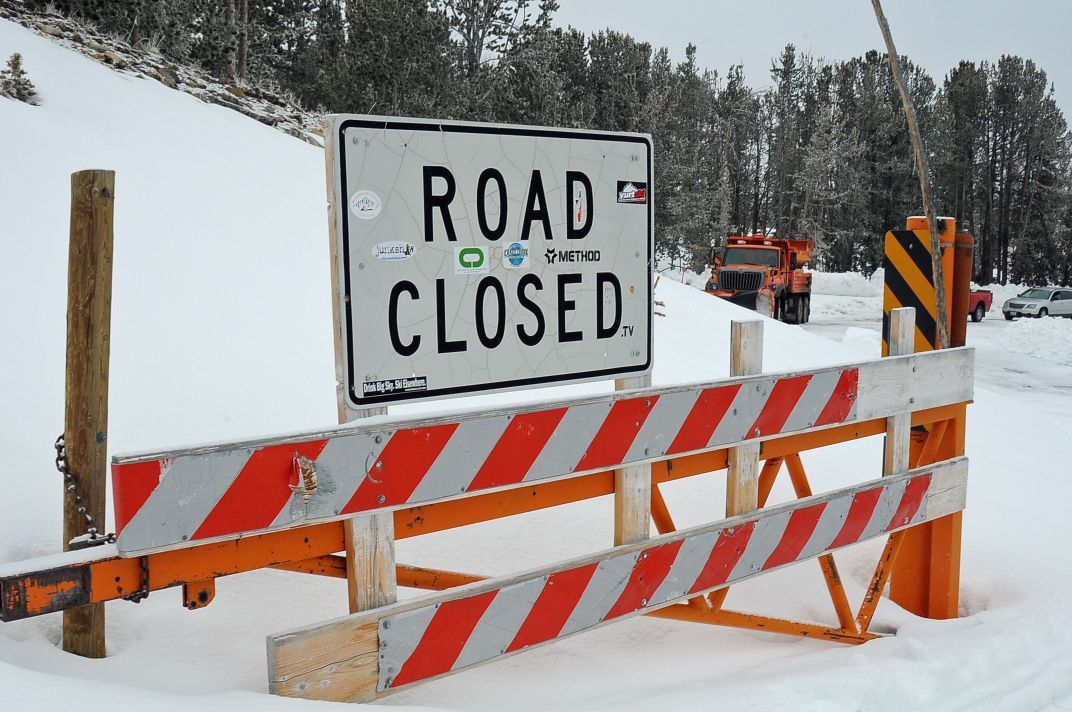 The Beartooth Highway (US-212) between the Long Lake barricade, near the Top of the World store, and the Montana/Wyoming state line will close for the season on Thursday, October 7, 2021, at 8 am. The NOAA has issued a hazardous weather outlook for the area.
This Hazardous Weather Outlook is for portions of central
Montana...south central Montana...southeast Montana and north
central Wyoming.

* WHAT...Widespread significant precipitation and below normal
  temperatures.

* WHERE...Across the region.

* WHEN...Monday through Wednesday or Thursday.

* ADDITIONAL DETAILS...Confidence continues to increase that our
  region will see impacts from a powerful fall weather system next
  week. Widespread precipitation of an inch or more is possible.
  Mountains are expected to see accumulating snowfall, and wet snow
  is possible at lower elevations as well. There is also potential
  for strong wind gusts.

* ADDITIONAL HAZARD CONCERNS...Livestock may be affected by an
  extended period of cool, wet and windy conditions. Freezing
  temperatures may also occur at some point next week, so those
  with outdoor plants should plan accordingly.

PRECAUTIONARY/PREPAREDNESS ACTIONS...

Those with outdoor interests or planning to be in the high country
should be aware of this upcoming shift in weather. There is high
uncertainty in details so please monitor the forecast over the
coming days.
Ice and snow are in the forecast and hazardous driving conditions are expected. This section of the Beartooth Highway was scheduled to close on October 12 at 8 am.
Travel east of Cooke City, Montana (Yellowstone's Northeast Entrance), to Chief Joseph Scenic Byway is possible until early November.
The 68-mile road, which peaks at 10,947-feet, typically closes from early Fall through April or May as a result of deep snow.
The high elevation Beartooth Highway, US 212, connecting Yellowstone National Park with Red Lodge, Montana, opened for the season on May 28th.
The Beartooth Highway is an All-American Road on a section of U.S. Route 212 in Montana and Wyoming between Red Lodge and the Northeast entrance of Yellowstone National Park, passing over the Beartooth Pass in Wyoming at 10,947 feet (3,337 m) above sea level. It has been called "the most beautiful drive in America," by late CBS correspondent Charles Kuralt. Because of heavy snowfall at the top, the pass is usually open each year only from mid-May through mid-October, weather conditions permitting.