[Sponsored by Ikon Pass]
Whether you're a ski enthusiast or a history buff, you can get the best of both at Snowshoe, WV. Nestled in the Allegheny Mountains, Snowshoe boasts the best skiing in the region and is only a 4.5-hour drive from Washington, D.C.
Day 1
Morning
Arrive early at Dulles International Airport, pack into your car and head west. Take in the city sprawls as they transform into the rolling hills and beautiful peaks of the Appalachians. Your journey ends in West Virginia's Allegheny Mountains, home to one of the state's highest points: Snowshoe Mountain.
Snowshoe Mountain
If your legs are itching for some powder action, waste no time getting on the mountain. Pick up a slice of pizza or a piping-hot calzone from Cheat Mountain Pizza, and then hit the slopes. And there's no need to take a lift to the runs. Snowshoe is an "upside down mountain," with the village located at the top of the peak instead of the base.
Evening
Before calling it a day, be sure to snag a sunset selfie at the Village entrance, giving you a gorgeous valley view. Then head to the village for a sit-down dinner at The Junction, a classic Snowshoe establishment adorned with décor that transports you back to the mountain's logging past.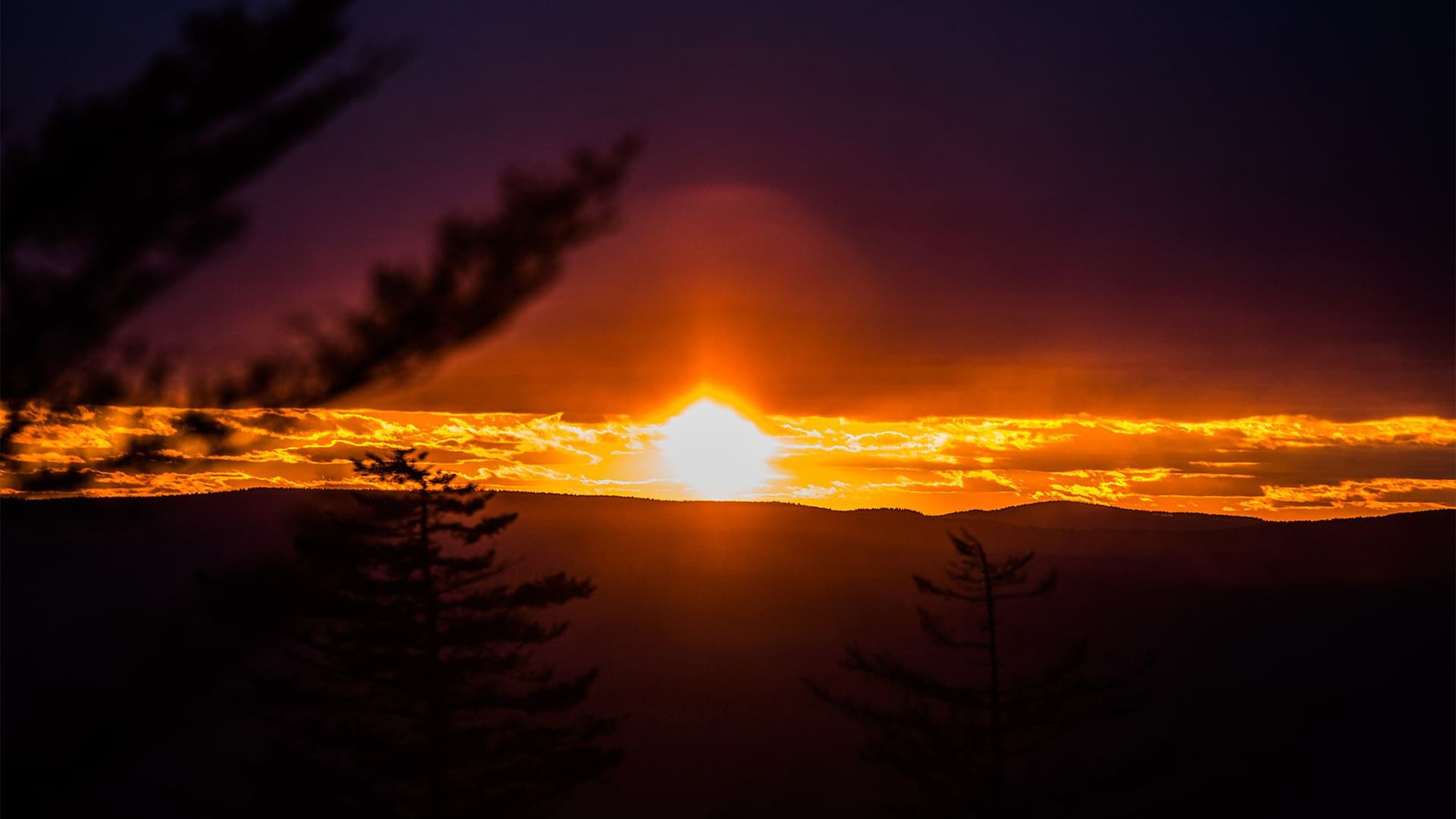 Day 2
Morning
Fuel up with a craft breakfast sandwich from White Rabbit Market before heading down the mountain. Take a turn at Cupp Run, one of the most famous trails at Snowshoe. Designed by famed ski racer Jean-Claude Killey, it delivers a 1,500 vertical drop and stretches a mile long. Or cut some corduroy on Ballhooter, Stemwinder or Widowmaker, all named after pieces of the region's logging and railroad history.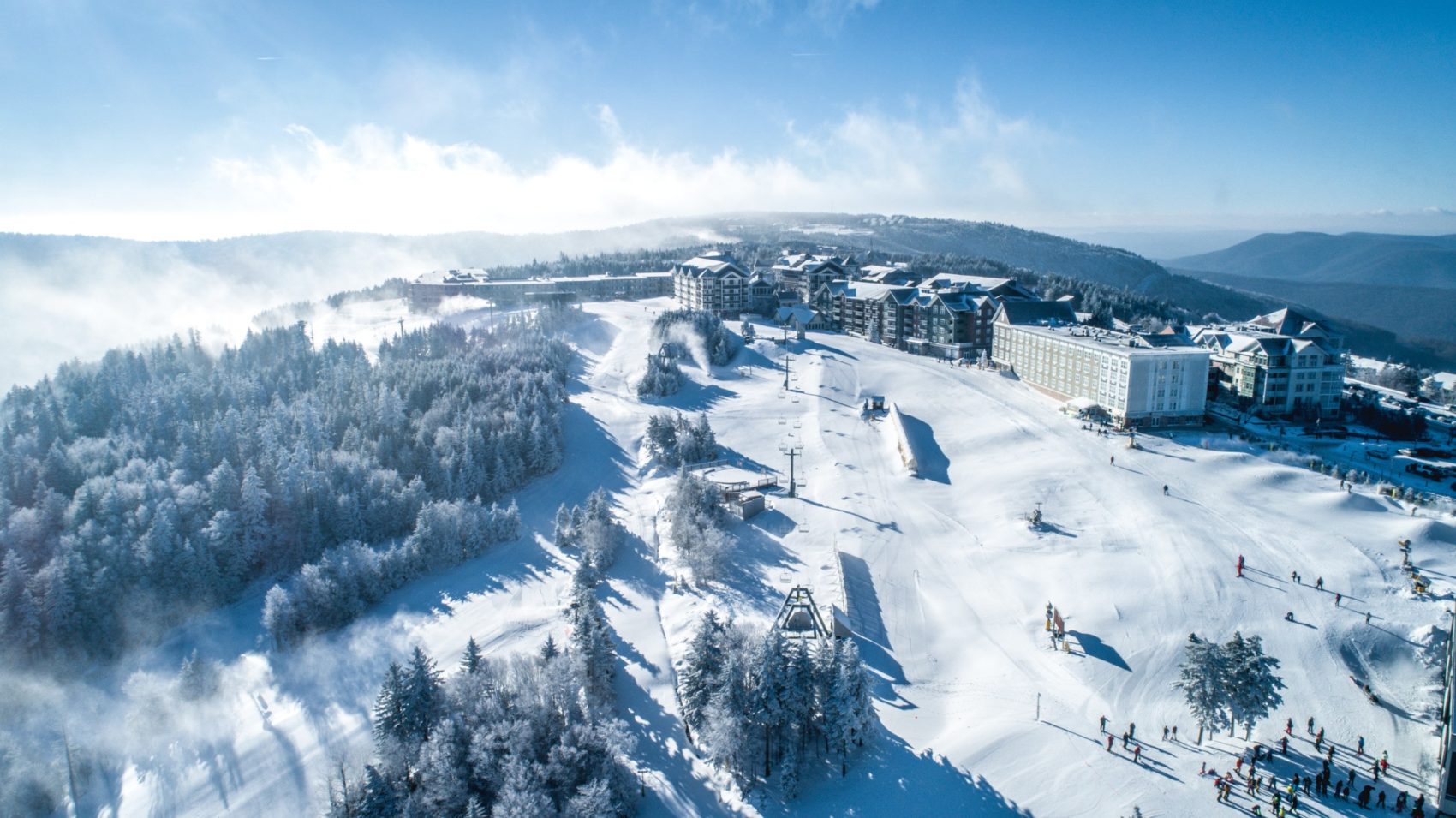 Afternoon
Head back up to the village for a quick bite at Old Spruce Tavern, serving made-from-scratch soups and delicious sandwiches. If you want to snap out of your skis or board for a few hours, Snowshoe has plenty of exhilarating activities. Get your heart pumping at the six-story, eight-lane Coca-Cola Tube Park. Or head into the backcountry for some seldom-seen views. The best way to get there is on a snowmobile tour, taking you into the deep wilderness of Snowshoe Mountain.
Evening
Snag some Snowshoe bunny swag at Signatures of Snowshoe or go all in and get yourself a brand new board or a pair of skis from the MAC. End the day relaxing in front of the fire with a pint of Shay's Revenge Stout, and toast to a great winter escape.
Day 3
Morning
Rise before the sun and hit the road back to Washington, D.C. Soak in those final views of the misty Appalachians as you make your way back to civilization.
Afternoon
When you arrive in the nation's capital, stop at one of its many world-class eateries for a bite before your afternoon of exploration. Washington, D.C. is known for providing visitors with dozens of free attractions and activities. Head to the National Mall to see the Lincoln and Jefferson Memorials, and take a stroll by the Reflecting Pool. If the weather is brisk, take in one of the Smithsonian Museums, each featuring interactive exhibits and vast collections of artifacts.
Evening
Make your way over to Historic Georgetown's Washington Harbour, where you can marvel at views of the Potomac River, or take a spin on the largest ice-skating rink in Washington, D.C. Georgetown is brimming with elite dining, with mouth-watering plates being served up around every corner. Enjoy a waterfront dinner at Nick's Riverside Grill or Fiola Mare, or go upscale at 1789, housed in a classic Federal-style rowhouse.
Day 4
Morning
Start the day with a visit to some of Washington, D.C.'s tributes to America's past. Visit the National World War II Memorial, with immaculate pillars and a field of gold stars honoring those who served and those who supported the effort at home. Then head to the Vietnam Veterans Memorial, where more than 58,000 names of those who died or were lost are etched into the wall.
Afternoon
Stop at one of the many quick-service eateries around town to satisfy any hunger pains, before continuing on to the National Portrait Gallery. Filled with paintings of some of the country's most influential activists, artists, poets, and actors, the gallery is a must-see for pop culture enthusiasts and history buffs. Visit the National Museum of Natural History to gaze at its incredible collection of over 125 million items. Before you leave, snap a picture with Henry the Elephant, a 14-foot African bush elephant that has been in the museum's rotunda since 1959.
Evening
After exploring Washington, D.C.'s many historical and culturally significant attractions, it's time to pack up your gear and head to the airport for your flight home.