Ski resorts will often boast about having the biggest vertical rise, the highest average snowfall, or the most skiable acres. Individual states can tout how many total ski areas are located in the state.
Related: UPDATED: Which US State Has The Most Ski Resorts?
But what states can say they have the most total skiable acres across all their resorts? More resorts do not mean more skiable acres. Below is a list of the states with the most cumulative skiable acres, along with the number of resorts. Data was compiled from this list of comparisons of ski resorts.
#1 Colorado
Skiable acres: 43,553
Ski areas: 31
#2 California
Skiable acres: 38,484
Ski areas: 27
#3 Utah
Skiable acres: 30,947
Ski areas: 15
#4 Montana
Skiable acres: 22,669
Ski areas: 15
#5 Idaho
Skiable acres: 16,743
Ski resorts: 16
#6 Washington
Skiable acres: 15,299
Ski resorts: 14
#7 Oregon
Skiable acres: 12,229
Ski resorts: 12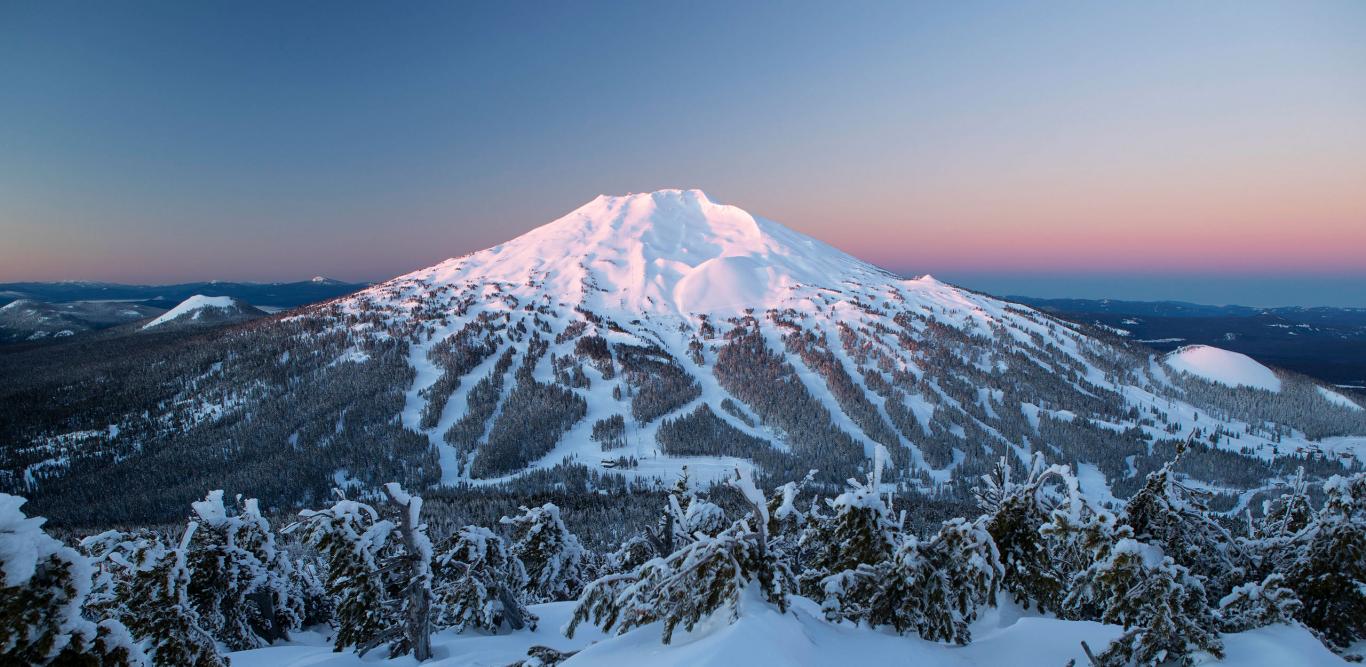 The Entire List
| | | | | | |
| --- | --- | --- | --- | --- | --- |
| | Acres | # Resorts | | Acres | # Resorts |
| 1. Colorado | 43,553 | 31 | 20. Arizona | 1,814 | 3 |
| 2. California | 38,484 | 27 | 21. Massachusetts | 1,092 | 12 |
| 3. Utah | 30,947 | 15 | 22. South Dakota | 670 | 3 |
| 4. Montana | 22,669 | 15 | 23. West Virginia | 425 | 5 |
| 5. Idaho | 16,743 | 16 | 24. Ohio | 398 | 5 |
| 6. Washington | 15,299 | 14 | 25. New Jersey | 390 | 3 |
| 7. Oregon | 12,229 | 12 | 26. North Carolina | 365 | 6 |
| 8. Vermont | 7,498 | 24 | 27. Connecticut | 308 | 5 |
| 9. Wyoming | 7,016 | 10 | 28. Illinois | 272 | 4 |
| 10. Maine | 5,529 | 20 | 29. Virginia | 269 | 5 |
| 11. New York | 4,863 | 49 | 30. Iowa | 220 | 3 |
| 12. New Mexico | 4,623 | 9 | 31. Indiana | 165 | 2 |
| 13. Michigan | 4,508 | 39 | 32. Maryland | 132 | 1 |
| 14. New Hampshire | 3,887 | 27 | 33. Missouri | 90 | 2 |
| 15. Alaska | 3,220 | 10 | 34. North Dakota | 40 | 2 |
| 16. Minnesota | 2,363 | 20 | 35. Tennessee | 38 | 1 |
| 17. Nevada | 2,300 | 4 | 36. Rhode Island | 36 | 1 |
| 18. Pennsylvania | 2,067 | 26 | 37. Alabama | 9 | 1 |
| 19. Wisconsin | 1,954 | 31 | | | |