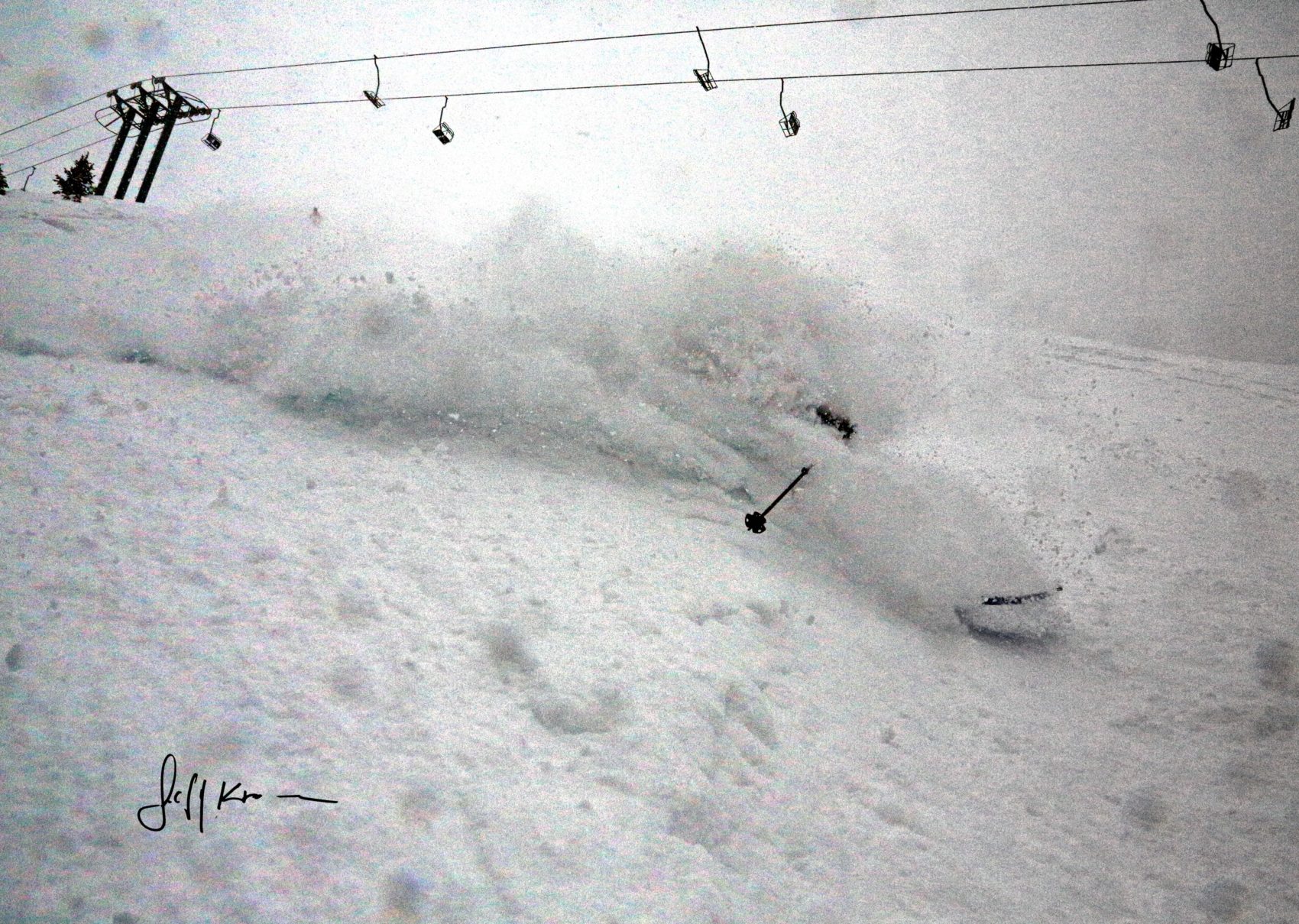 This report and all photos courtesy of Jeff Kraemer of Eclipse Films
I was trekking out west and had hit some larger ski areas during the fantastic powder cycle of the last few weeks, but for a 3-day weekend, I knew there was only one place to go where every stone would be un-turned; White Pass in Washington.
It was a long way from where I was but knew it would be all-time. Strategy plays a huge role in modern-day skiing and one of those challenges is to lose the crowd.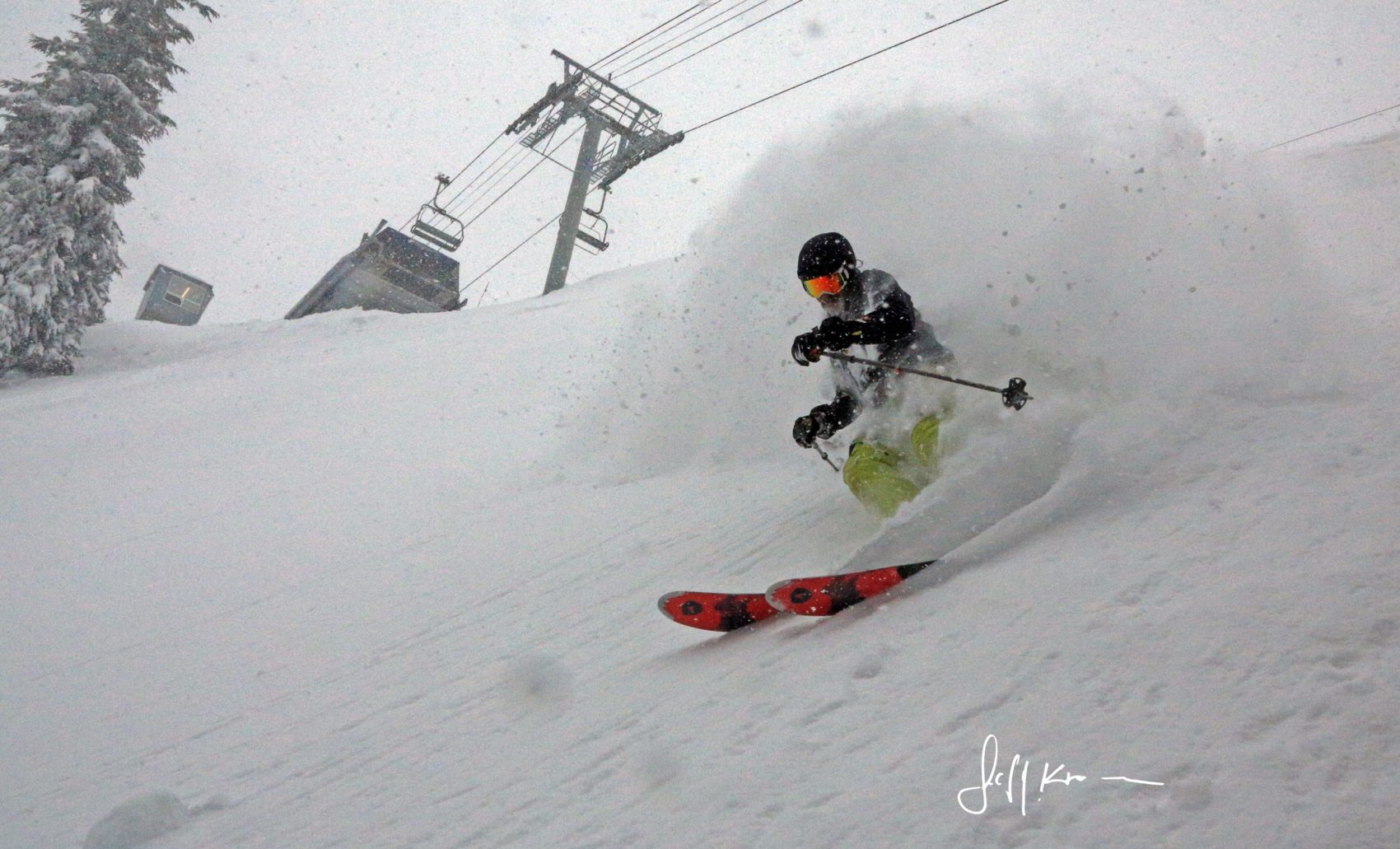 Here, my friend Pete makes his 2nd turn on a Saturday right under Great White.  Cheering was definitely happening from the lift!
Seconds later, Tom makes his entrance and is completely buried (1st image). This was a typical day here, not many folks are even on the lift at the time of the bell.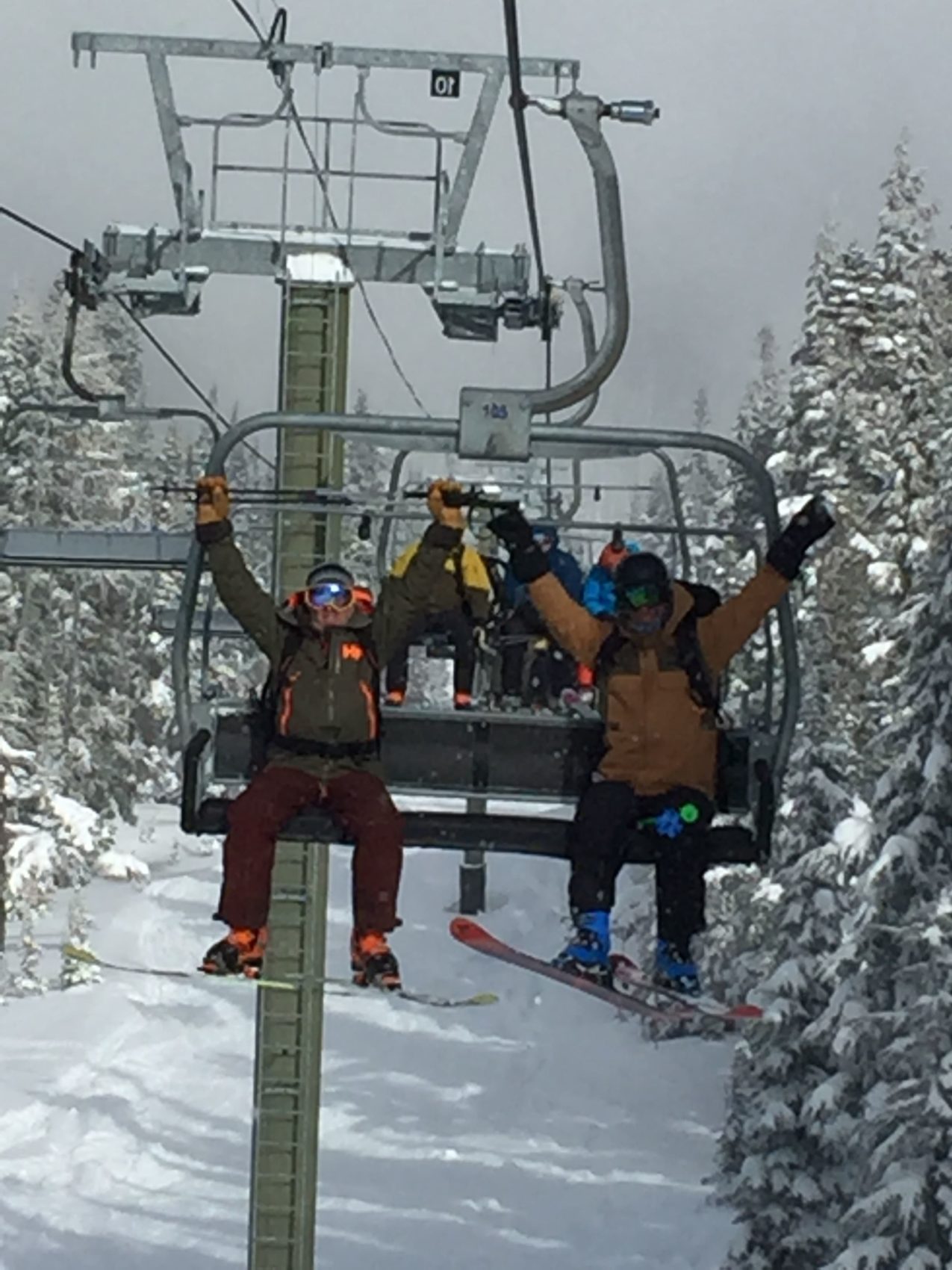 Sometimes you just have to know where to go – and in the case of this weekend – smaller is usually better.