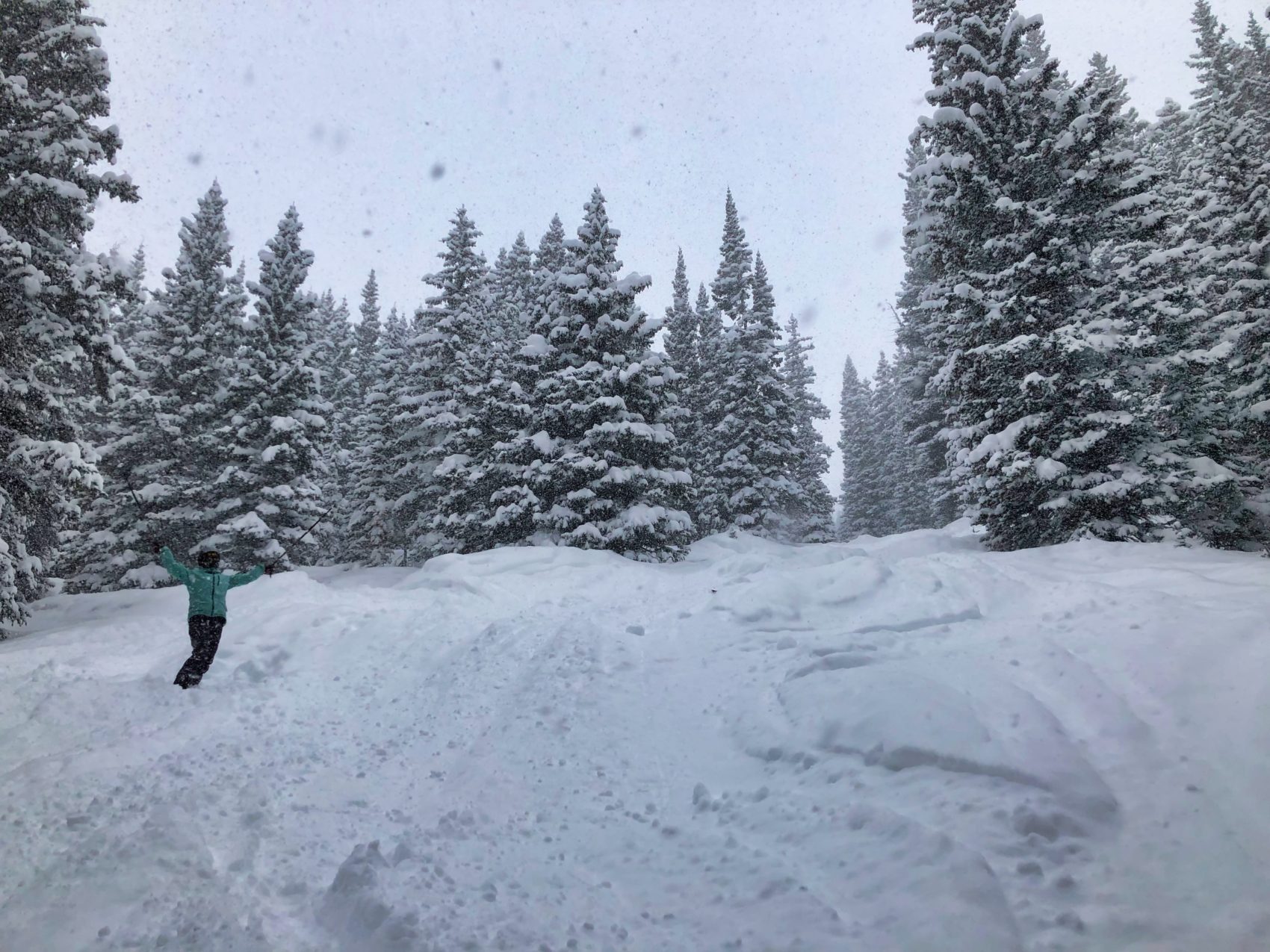 Report from Thursday 7th February
As much as I love sunny Colorado bluebird ski days, sometimes it's just as fun to ride in the exact opposite gnarly conditions.
Today at Winter Park Resort, CO it was cold. It was windy. Visibility up high was poor. But it was deep, and it was super fun.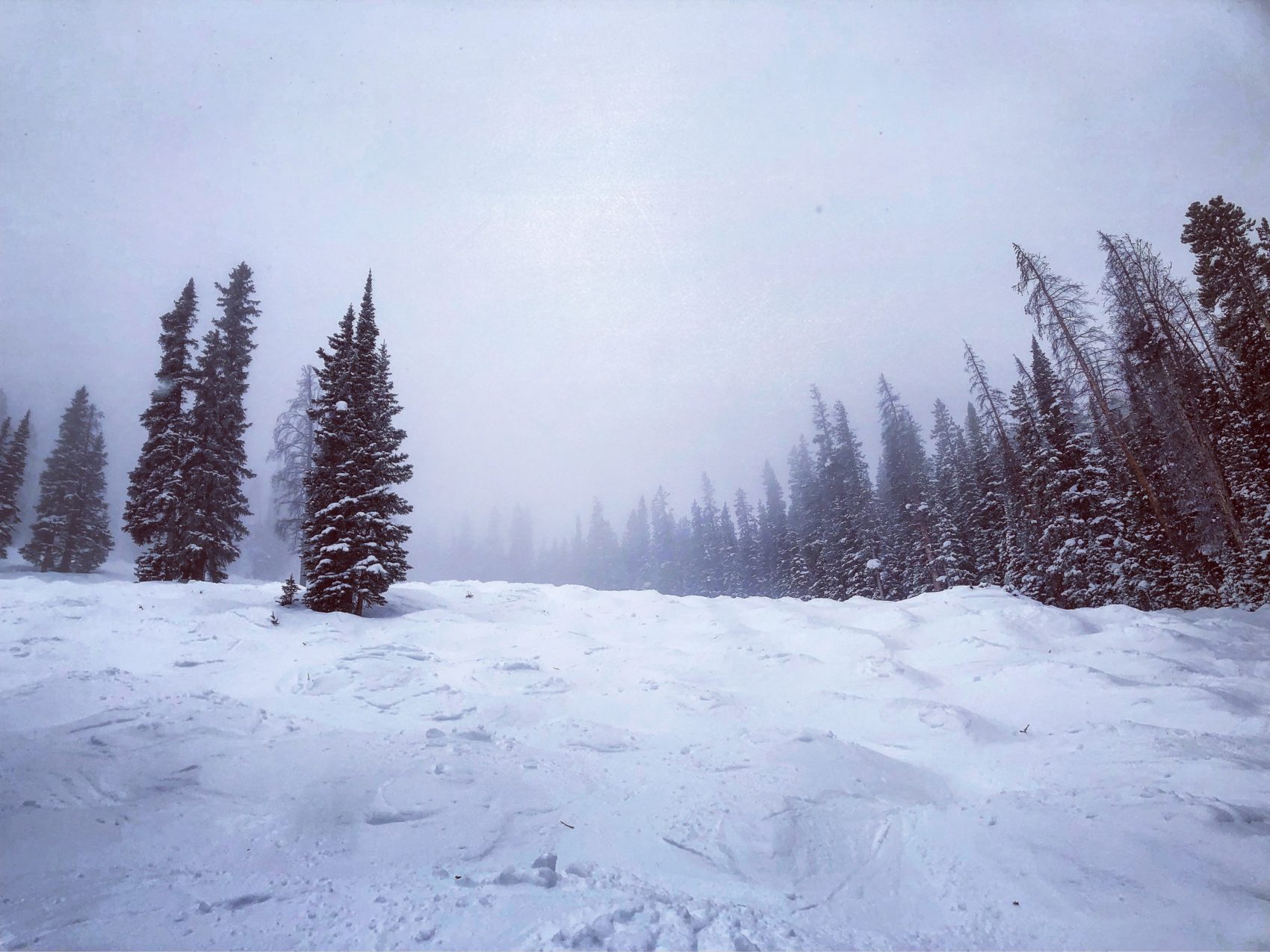 12″ reported in the previous 24hrs was just what we needed. If you knew where to look, it was waist deep.
The bumps on the Jane side were awesome. Filled in, pillowy, and the heavy snow meant controlling speed was not an issue. Rock star bumps!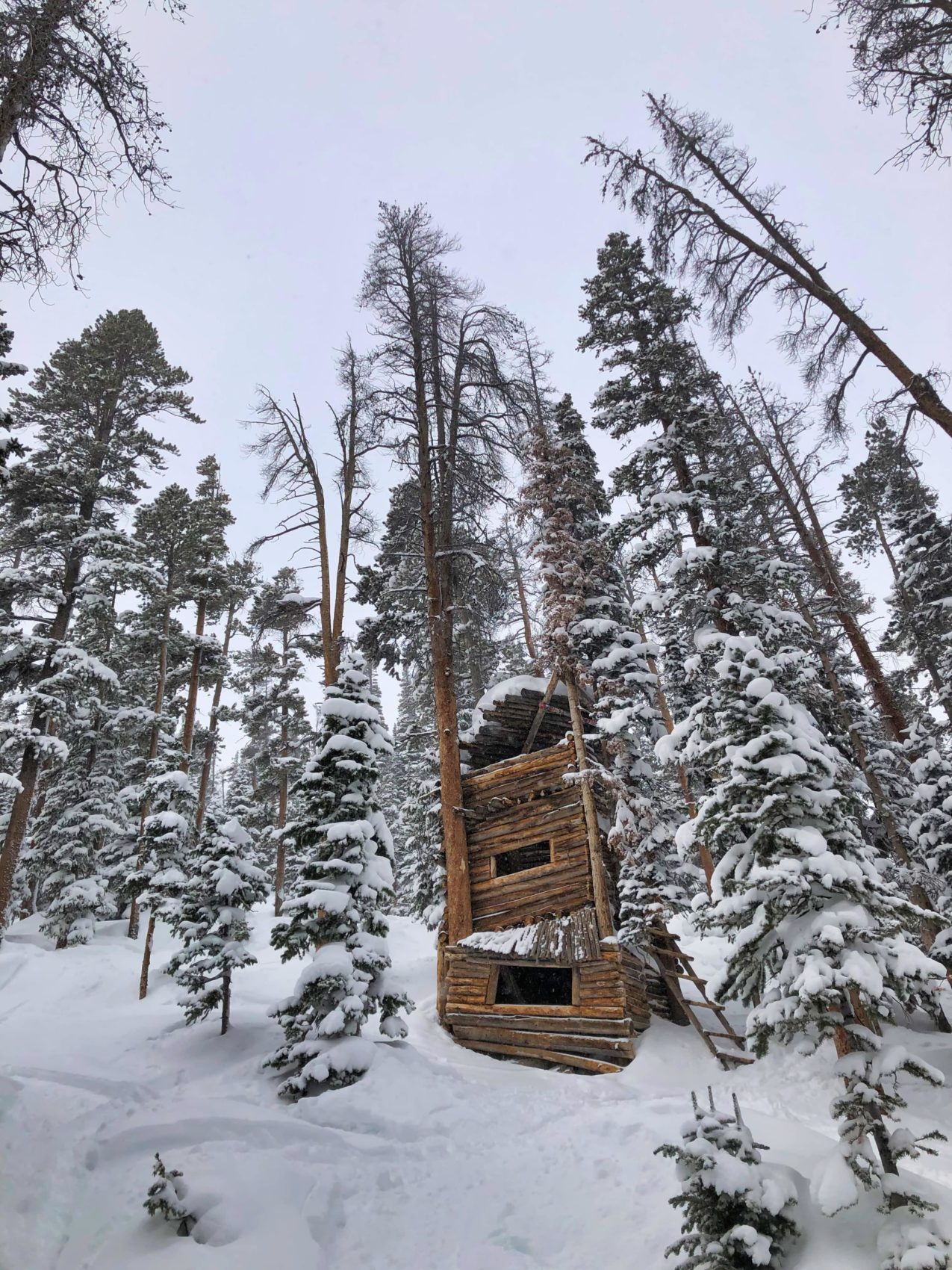 A short hike up to the top of Topher's Trees and the conditions were epic. Super deep, and steep enough to get some decent speed going. Plenty of rocks and cliffs to huck off (or go around) with beautiful soft landings.
Trees to the right of Cannonball were also awesome, deep, untracked, and sheltered from the wind.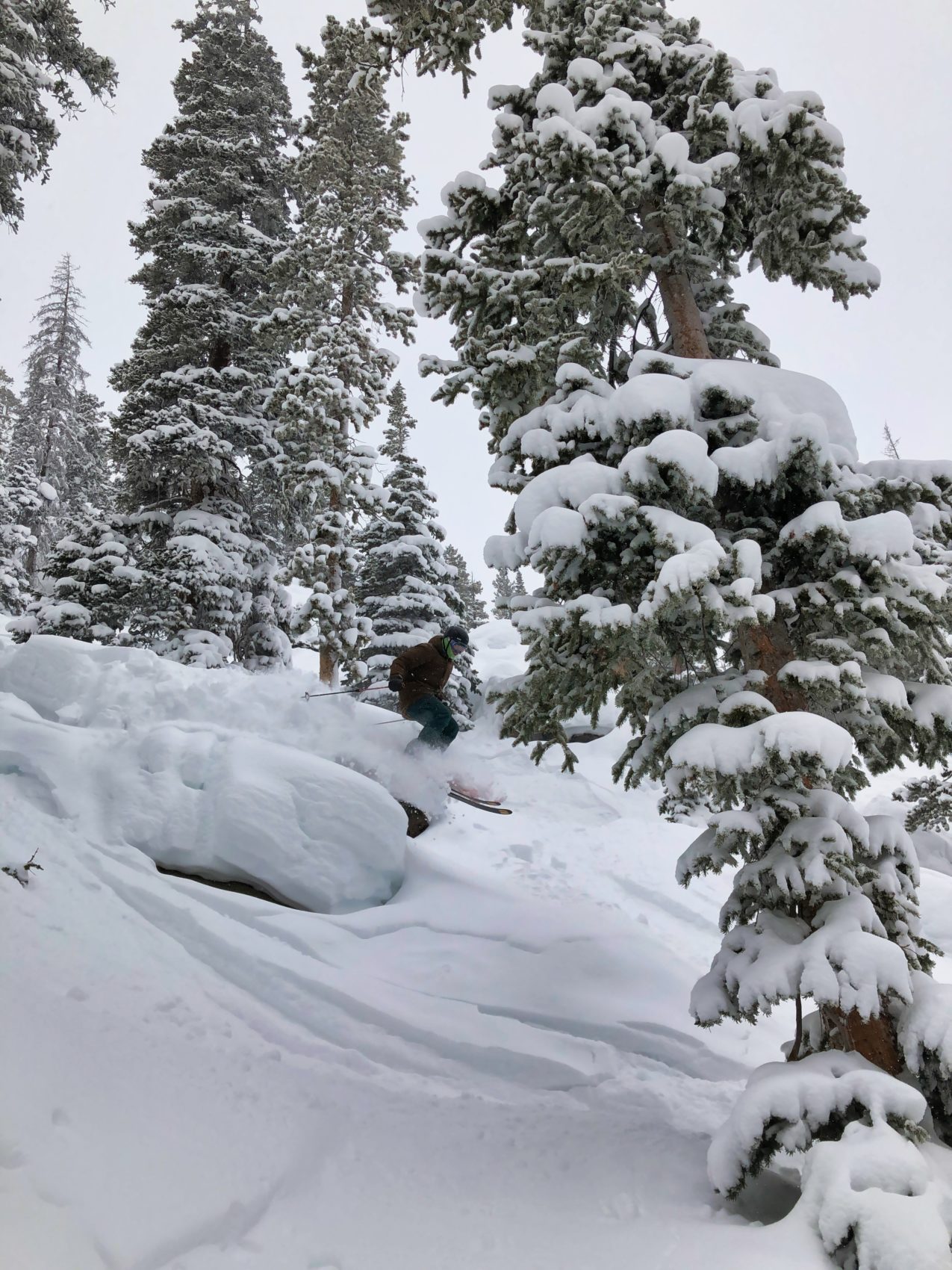 Another short hike from Whistlestop to the top of the Iron Horse chair was maybe not worth the effort, but the snow was untracked, deep, and super fun. Leading into Riflesight Trees, avoiding the cliff area today, and yet more face shots and knee-deep tracks.
An early stop (hey, it was cold!) for lunch and beer at local's favorite Pepperoni's, and then back out to it. Sluice Box was fun, to Riflesight Trees again, and out through Sleepy Hollow. Snow was still falling, it was still cold, but the conditions and lack of lift lines meant we were still finding untracked, deep powder.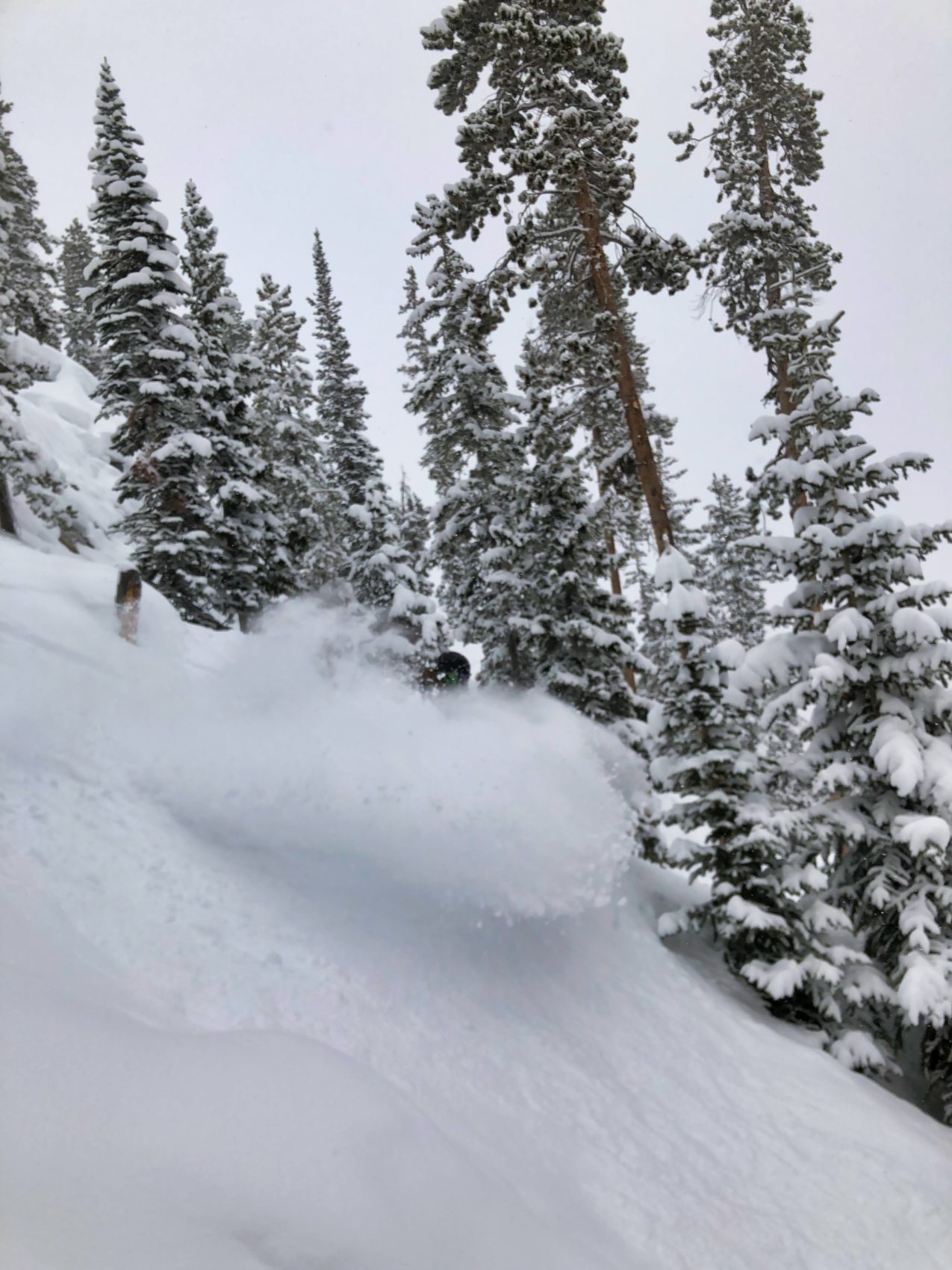 A quick blast down Lonesome Whistle, into a flattened Dilly Dally Alley, to the oldest chairlift in Colorado, Looking Glass, and down Vista Dome. The bumps to the left are always untracked, and although not steep, are always super fun.
By then, our fingers and toes were asking to call it a day. And maybe our quads a little too…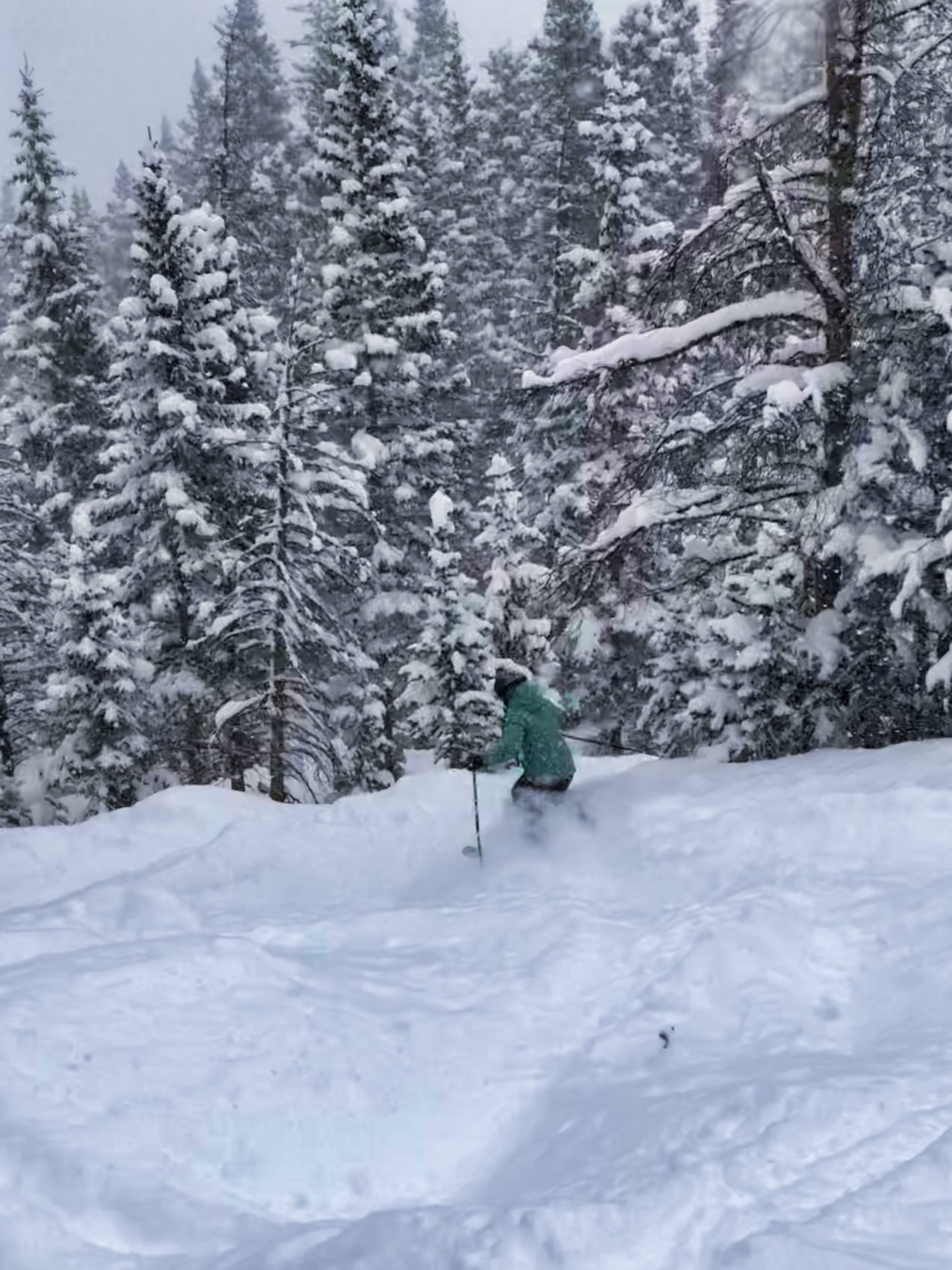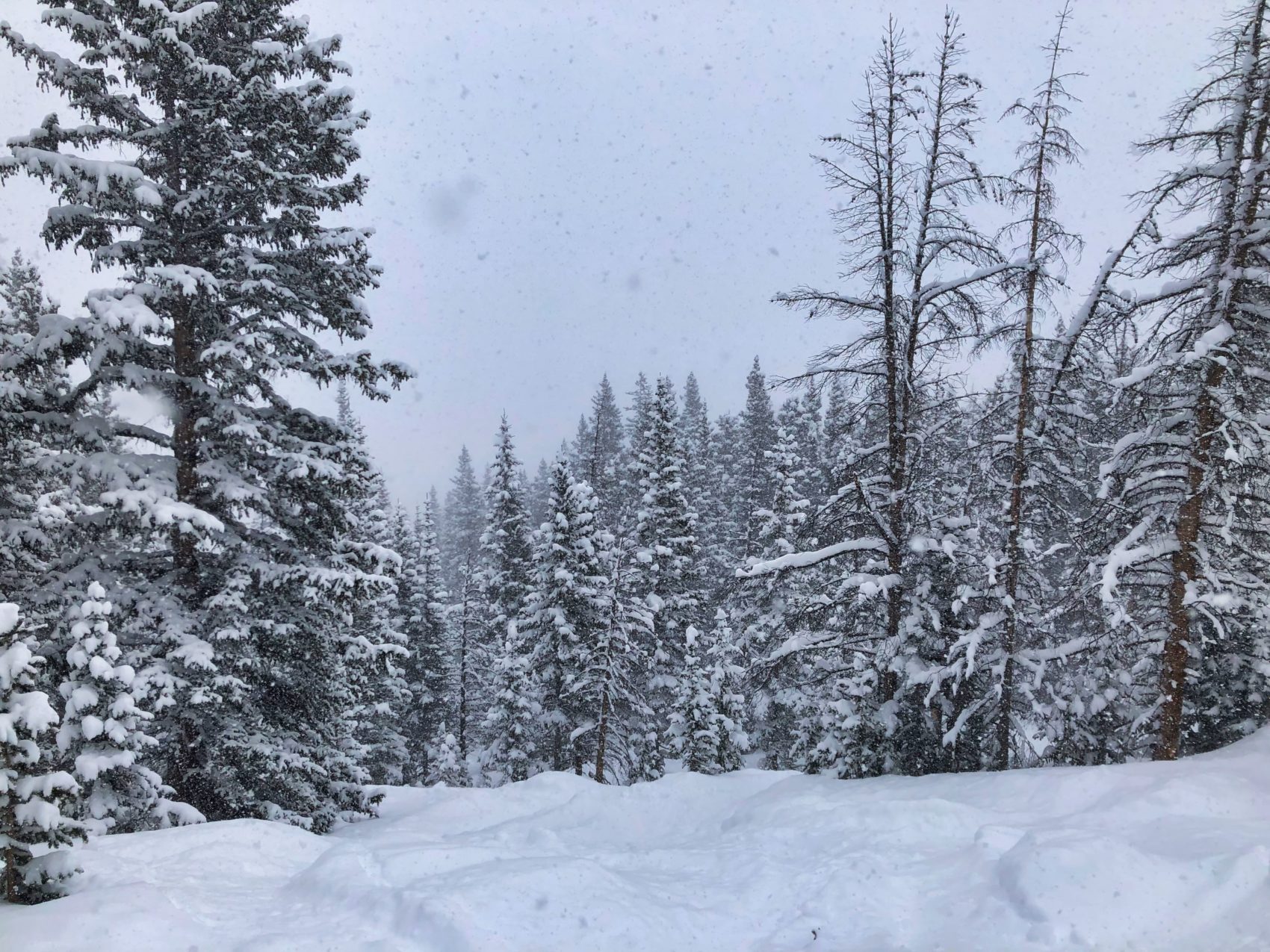 But the snow is still falling, and there was nobody on the mountain today, so tomorrow will be just as awesome and we'll still find deep, untracked powder stashes. The advantages of being a local ski-bum…
With a season total of 182″, a 64″ base, a foot fresh in the last 24hrs and over 5-feet in January, Winter Park Resort is skiing unbelievably well right now.